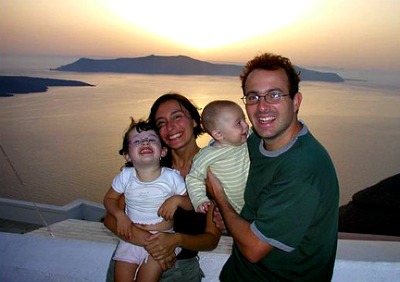 As the founders and staff at BootsnAll have grown up over the years, so have our ideas about indie travel. Back in 1998, for instance, a young and single Sean Keener wasn't thinking about how having kids someday might impact his travel plans. These days, he's acutely aware of how many people think their traveling days are over once they reproduce – and he hasn't let that stop him and his growing family from still hitting the road. In fact, they just got back from spending 4.5 months in New Zealand, and Sean's son's first trip was to New York at the ripe age of six weeks. When it comes to baby travel strollers, know that you have many options to choose from. There are different colors, shapes and sizes that you can compare in order to determine what will best suit you and your little one. Joolz Travel Stroller also have some other specifics worth mentioning. Some have carry baskets, some fold easily, and some have big wheels, small wheels, three wheels or four, what ever it is that you need.
We've recently featured a couple of stories (here and here) by kick-ass traveling families who are forcing people to re-think their assumptions about traveling with kids, and we're expanding the theme a bit this week. You'll read about why it's important to raise kids with indie travel in mind. You'll read excellent tips to make traveling with kids easier, which should leave you with pretty much no excuses not to get your family on the road. And in case you need more inspiration to not put off your trip any longer, you'll also read about how to go from dreaming to traveling in just four weeks.

Week 18 of the Indie Travel Challenge 2012 is about family travel, too.
Now, before those of you without kids tune out, thinking this week's prompt doesn't apply to you, let me assure you that it does. You may not have munchkins of your own (yet), but you once were a small person, and part of a family, yes? Well, that's what we'd like you to focus on this week.
For week 18 of the Indie Travel Challenge, pick any one of these questions (or as many as you like!) to answer in your post. What is your earliest childhood memory of traveling with your family? Did you take regular family vacations? Did your family encourage travel? Did any of those family trips inspire your adult life as a traveler?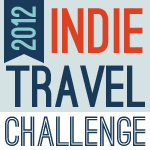 The Indie Travel Challenge is a year-long blogging project. Every Monday, we'll post a new prompt, question, or challenge that bloggers can respond to via text, photos, or video. Respond on your own blog, and link back to BootsnAll so we can find and highlight the best submissions. 
Check out the Indie Travel Challenge landing page for all information related to the event. You can see the week's daily prompt, follow the hashtag on Twitter, share your posts, and check out submissions from around the world.
Read more about family travel:
Why It's Not Selfish for Parents to Travel With Young Children
Gift Guide: 20 Gear Gift Ideas for Traveling Parents
13 Tips for Easier Travel with Small Children
The New Parent's Guide to Travel with an Infant
6 Ways that Traveling with Kids Can Actually Improve Your Travel Experience
photo by Chefdruck