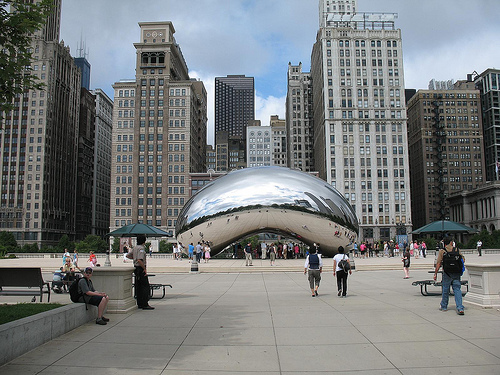 May is National Smile Month..and while the month is actually designed to promote dental health, it also has me thinking of all the travel-related reasons I have to smile today. Though travel doesn't always make me happy – cramped airplane seats, squat toilets, and frustrating visa applications make it easy to see why the word travel actually comes from the French work meaning to work – it's nearly impossible to think about the idea of traveling somewhere new and not feel your mood lighten a bit. Here are five travel-related reasons I'm smiling right now.
1). Summer in Chicago. After suffering through a long, cold winter, and what felt like an even longer, dreary spring, summer seems to have suddenly arrived here in Chicago. This is why we live in Chicago despite the terrible winters –  running on the trail next to Lake Michigan, hitting the beaches that take up 26 miles of shoreline in the city limits, picnicking in the parks, attending summer neighborhood festivals, brunching alfresco and drinking on rooftops, and going to the weekend farmers market. This summer I plan to enjoy my city to the fullest; I'll need those happy memories to keep me warm come December.
2)  Summer trips. Yes, I just extolled the virtues of Chicago in summer….but the arrival of warm weather also has me thinking about travel. As much as I love Chicago in summer, I also love to leave. From quick getways in the midwest to long-weekend road trips, I plan on squeezing  in as much travel this summer as I can, starting with a Memorial Day weekend trip.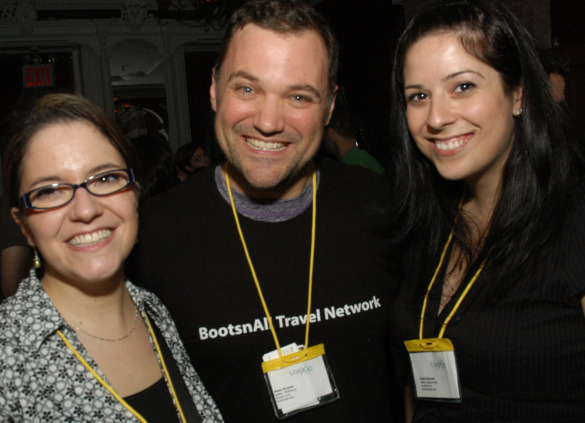 3). TBEX! The Travel Blog Exchange conference is only three weeks away, and in addition to attending informative and inspiring sessions on blogging and meeting hundreds of other great travel bloggers and industry reps, I'm so excited to spend time with other members of the BootsnAll crew – Jessica, Olivia, Sean, Chris and Riel – and to explore more of Vancouver. Between the many parties and events at TBEX, I'm hoping there's some time to visit Granville Island, do some sightseeing, and of course, try some of the diverse food and drink of Vancouver.
4) Travel deals. A few weeks ago, we did some research to compare the value of domestic vs. international flights this summer. After all the news of oil prices rising, we wanted to see if there were still any good deals to be had. The good news: there are some great deals this summer, and to some places you might not have expected. If you're flexible on when and where you go, you can snag a great deal.
5) When internet friends become real friends. The internet has made travel easier in so many ways, but one of my favorites is how easily it allows us to connect to people all over the world. Thanks to the internet, it's possible to have make friends with people you would have otherwise never knows – whether they live in the same town or 5,000 miles away. And while having those online connections is great, there's nothing like meeting up in real life, sharing a beer and a few laughs and getting know someone face to face. Just thinking about all the friends I'll see (and new friends I'll make) at TBEX next month brings a smile to my face.
Here are more travel tidbits from the Travel Blog Mob to make you smile this month:
Photos by: sgcrawf, Sara Sloboda (and may not be used without permission)