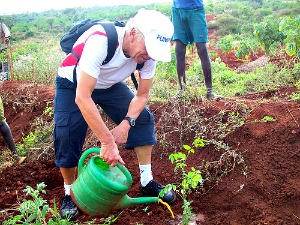 At first blush, one might assume that hunters and fishermen would be on the opposite side of the environmental argument from organizations whose mission is preserve our natural world. In fact, hunters and fishermen are often some of the most staunch environmentalists, because their livelihood depends on a stable ecosystem.
The same can be said for travelers, who – despite our penchant for hopping into gas-guzzling cars and planes to explore the far reaches of the earth – end up being environmentally aware simply because if we don't do our part to preserve the planet, it won't be here for us to explore. It's a selfish line of reasoning, there's no denying that, but if the outcome is good for the environment then I think that's just fine.
Where am I going with this? I'm getting to this week's Indie Travel Challenge, which is a challenge – not just a blogging prompt – about giving back.
>> And don't miss this week's travel transformation story, "Why You Should Forgo the American Dream and Let Travel Transform Your Life"



Week 16 of the Indie Travel Challenge 2012 is about voluntourism.
Many of us take trips that are relatively brief, and we've got them planned from morning 'til night, with hardly any room for rest, let alone volunteering. But volunteering while you travel – so-called "voluntourism" – is easier than you might think. Whether you focus an entire trip around a volunteer project or you've only got a half-day during your long weekend getaway, every little bit helps. It may be a cliche, but it's a cliche for a reason – chances are you really will get more out of giving back than the people who you're working to help.
This week, we're challenging you to make plans to give back. You don't have to do it this week, or this month, but find a way to give back to the earth or to the local community (even your own) sometime this year – and tell us about what you plan to do. Share your best ideas for caring for the earth and her people, including things you already do when you travel or at home.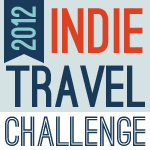 The Indie Travel Challenge is a year-long blogging project. Every Monday, we'll post a new prompt, question, or challenge that bloggers can respond to via text, photos, or video. Respond on your own blog, and link back to BootsnAll so we can find and highlight the best submissions. 
Check out the Indie Travel Challenge landing page for all information related to the event. You can see the week's daily prompt, follow the hashtag on Twitter, share your posts, and check out submissions from around the world.
Read more about volutourism:
photo by treesftf