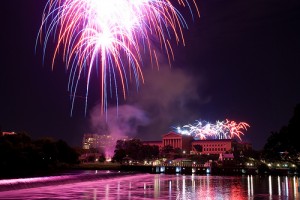 Visiting a country during a festival or holiday season is always a fun way to get a different look into a new culture. Visiting during a new to you holiday however, can really throw you into a new culture. From Independence days like the US' 4th of July and France's Bastille Day, to ANZAC Day in Australia and New Zealand, to Ramadan, and Chinese New Year, every region celebrates a little differently.
As a child, I used to watch the Bastille Day (July 14) military parade on TV, but as I've grown older, I would much rather see a live event. And after watching the changing of the guards in front of Buckingham Palace in London and a small military parade in Heros' Square in Budapest, I am checking local holidays more often when planning a trip.
Being a part of a different culture and being one in a crowd, is a fun way to experience a country's traditions. And then there's the partying…
» This week on BootsnAll: Articles you'll read this week include an article about how volunteering in Africa has changed a person, ideas where to watch the best Independence Day fireworks, information about 8 great American towns for foodies and a first timer's guide to hot air balloon festivals in the US.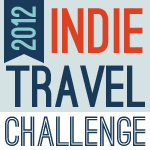 There are many reasons to travel and many moments make traveling special. Have you ever traveled to another country during a new [to you] holiday? If so, what was special about it?
Don't forget to add your blog posts to the main Indie Travel Challenge page – and be sure to include a picture when you do (we love pictures!).
The Indie Travel Challenge is a year-long blogging project. Every Monday, we'll post a new prompt, question, or challenge that bloggers can respond to via text, photos, or video. Respond on your own blog, and link back to BootsnAll so we can find and highlight the best submissions.
Check out the Indie Travel Challenge landing page for all information related to the event. You can see the week's daily prompt, follow the hashtag on Twitter, share your posts, and check out submissions from around the world.
Photo by BradJacobson