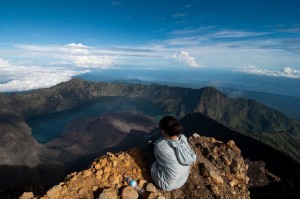 At BootsnAll, we aim to be your "one-stop indie travel guide." We see indie travel as not just "independent travel" in the sense of going without a tour guide; to us, it's so much more.  To us, being an indie traveler isn't determined by how much you spend, how long you travel, or where you go. We think it's a way of travel, a way of looking at the world, and a way of interacting with your surroundings no matter where you are.
So this week, we're talking more about indie travel – what it means to us, and what indie travel values you can apply to your own experiences. We'll start with  a look at BootsnAll's core values, values we think indie travelers will also love. We'll offer some tips for those new to hitchhiking, and end the week with a fun look at some indie travel "math" – challenging some of the standard travel equations.


Week two of the
Indie Travel Challenge
2012 is also about indie travel, and we want to hear what it means to you.
We think you can be an indie traveler if you're trekking through the Amazon, if you're relaxing on a beach in Mexico, or if you're wandering the streets of Berlin. We think you can be an indie traveler without even leaving your hometown – as long as you're challenging yourself and your assumptions about the world, learning about people or a place different than your own, and seeking out experiences that help you better understand the local culture.
What do you think? Are you an indie traveler? What do you think makes someone an indie traveler?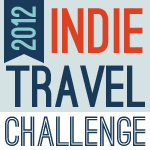 The Indie Travel Challenge is a year-long blogging project. Every Monday, we'll post a new prompt, question, or challenge that bloggers can respond to via text, photos, or video. Respond on your own blog, and link back to BootsnAll so we can find and highlight the best submissions. 
This week, we have a new landing page for all information related to the event. You can see the week's daily prompt, follow the hashtag on twitter, share your posts, and check out submissions from around the world. 
Read more about indie travel: 
Photo by: Bohari Adventures