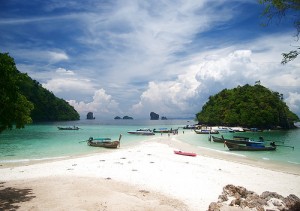 When we think of islands, very often we think of the quintessential picture-perfect tropical island: white sand beach, swaying palm trees, and crystal-clear water gently lapping at the shore. But there are a staggering number of islands on this planet. They come in sizes large and small, busy and modern or nearly undiscovered, in varying climates and topographies.
This week on BootsnAll, we're exploring some of the diversity of islands around the world, including the islands of Finland and the coastal towns and islands of Croatia.



Week 7 of the Indie Travel Challenge 2012 is all about island traveling, too.
In the past, we've featured plenty of island-related articles here on BootsnAll – there's no shortage of island lovers out there, or (it seems) island topics to discuss. We've learned about islands that are slowly on their way to disappearing, American islands you've probably never heard of, hopping around the world island-style, how to pick which Italian island or Virgin island is right for your vacation, and we've even asked why the word "paradise" seems synonymous with beaches for so many people.
What do you think makes islands so appealing from an indie traveler's standpoint? Do you have a favorite island to which you escape – physically or mentally – when you need a break from the real world? When you think of "island," do you automatically think of "beaches," or is there another kind of island that appeals to you?
And – you know we have to ask – what would be three things you would absolutely have to have with you if you were stuck on a deserted island?
We want to hear what you love about islands, what your favorite indie travel island destination is, which island you're most longing to see, or why you think islands evoke such strong emotions in travelers.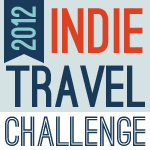 The Indie Travel Challenge is a year-long blogging project. Every Monday, we'll post a new prompt, question, or challenge that bloggers can respond to via text, photos, or video. Respond on your own blog, and link back to BootsnAll so we can find and highlight the best submissions. 
Remember, we now have a new landing page for all information related to the event. You can see the week's daily prompt, follow the hashtag on twitter, share your posts, and check out submissions from around the world.
Read more about island travel:
photo by Tom BKK