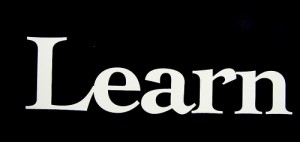 At BootsnAll, one of our core values is "love learning."  We want to embrace knowledge, to seek out new experiences, and to never stop learning about ourselves and the world around us.  We learn from experts and from books, we learn from our community and our friends, and we learn through direct experience of new or challenging tasks and environments. We learn at work and at home, in places familiar and foreign. While we aim to love learning no matter where we are, we know that travel can often teach us the most important lessons.
So this week, we're exploring the idea of learning through travel – both in organized ways like studying abroad and informally on our own. First we look at ten important lessons that you learn when you make a temporary home in a new place, but that you might miss out on when simply passing through on a shorter trip. We'll learn about some interesting travel "disorders" and psychological phenomena travelers may experience in a foreign place, and we'll learn how travel can help you conquer a phobia that may have been holding you back.


Week #3 of the
Indie Travel Challenge
2012 is also about the education travel provides.
From organized study abroad through a university to arranging classes on your own, there are countless ways you can learn something new on a trip. You can learn a new language, learn to cook, learn a local dance or sport, study history or art, improve your yoga skills, or try your hand at traditional weaving. When you learn a new skill or study an aspect of your destination, you come away with a souvenir you can never lose. But often some of the greatest lessons don't come when we are actively trying to learn; they come instead from the small moments we least expected.
Have you ever studied or taken classes on a trip? What did you study, and perhaps more importantly, what did you learn while on that trip?  What would you like to learn on your travels this year?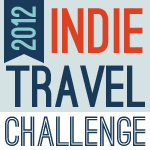 The Indie Travel Challenge is a year-long blogging project. Every Monday, we'll post a new prompt, question, or challenge that bloggers can respond to via text, photos, or video. Respond on your own blog, and link back to BootsnAll so we can find and highlight the best submissions. 
We also have a new landing page for all information related to the event. You can see the week's daily prompt, follow the hashtag on twitter, share your post, and check out submissions from around the world. 
>> Click here to go to the Indie Travel Challenge 2012 page 
Read more about studying abroad: