Travel isn't always perfect. Your plane is delayed, you can't speak the language, you get lost, it rains all day. A million little things can go wrong at any given time. But sometimes, everything is perfect. The cosmos seems to smile upon you and everything comes together just so. When that happens, all the minor inconveniences of travel are completely worth it. You can't imagine being anywhere else in that moment, and no matter what else happened that day, it gets tucked into your memories as one of the Best. Days. Ever.
To celebrate those moments, we asked the BootsnAll writers to contribute a photo and a memory of one of their best travel days. Here's what they shared.
This is the day I swam with wild dolphins off the coast of Rockingham in Western Australia.  When you start your morning off by boarding a boat in beautiful weather, and follow it up by hanging out with gorgeous dolphins in the wild, it just doesn't get much better than that.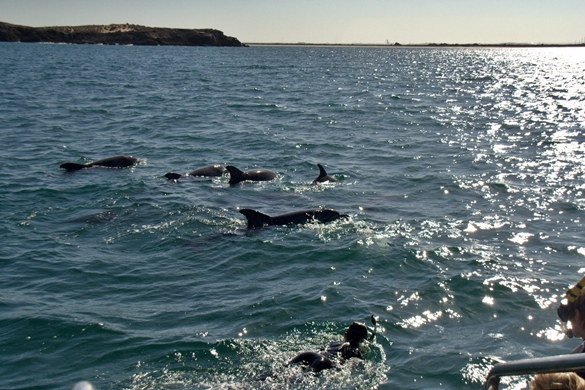 – Brooke Schoenman, WhyGo Australia
This was taken at a local beer festival. It was a beautiful day, free music, great drinks down by Lake Las Vegas. My husband, Cory, took the picture.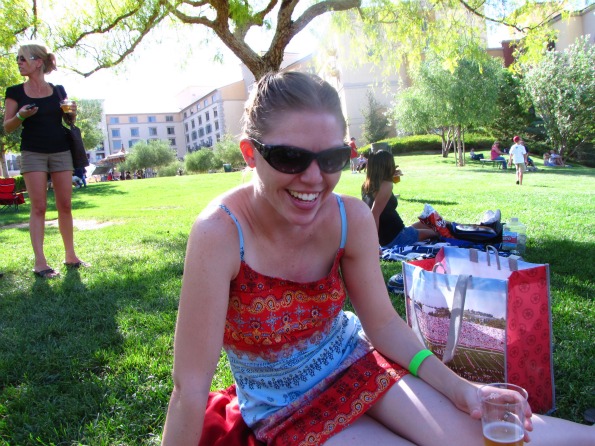 JoAnna Haugen – WhyGo Las Vegas
The nest was about to empty. We headed in Tofino on the far West Coast of Canada to mark the last official summer vacation as a family. I have never been happier than on this particular afternoon, as I walked–mostly in silence–with my two children
along Long Beach, in Pacific Rim National Park.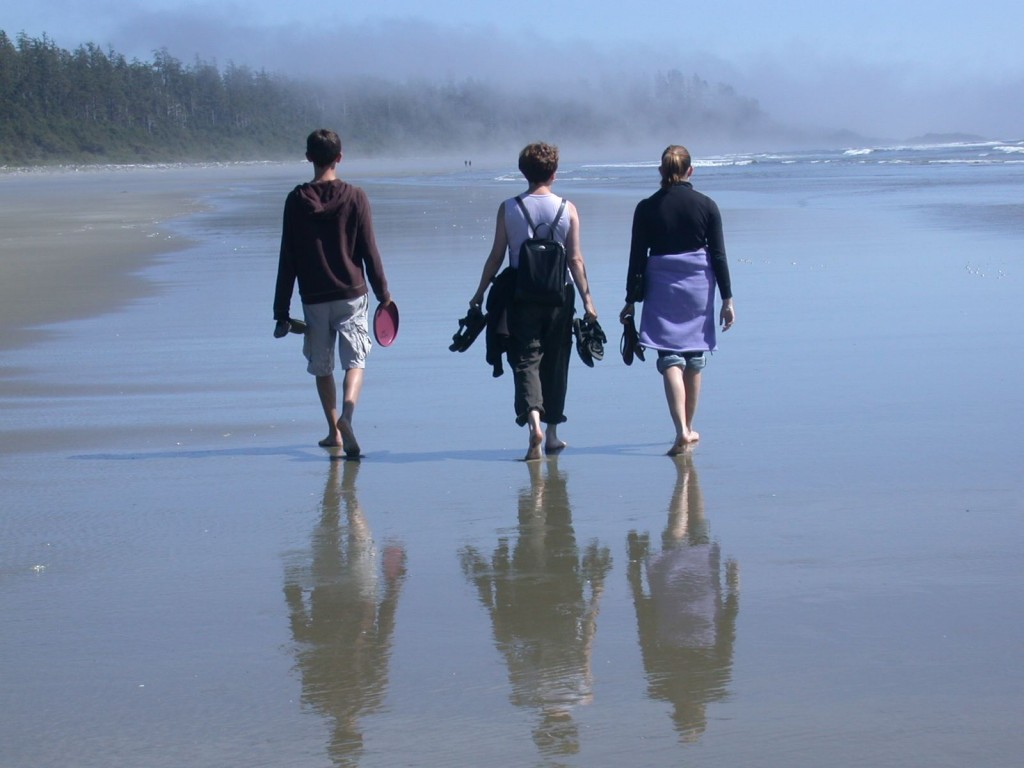 Julie Ovenell-Carter – WhyGo Canada
About halfway into my RTW trip in 2008, I found myself in a tiny bungalow on Don Khon, a tiny island at the Southernmost tip of Laos. It was a welcome breather from the main backpacker trail, and I came to enjoy being forced to relax, recharge, and just get in touch with a slower pace of life. I spent my days reading, exploring the tiny island, and relaxing in this lovely hammock right outside my door. It was heaven on earth!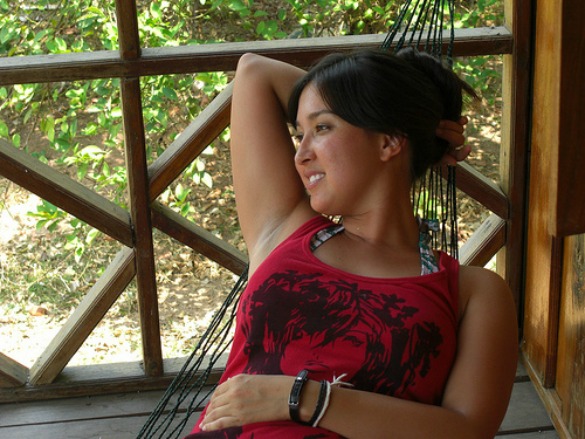 Malia Yoshioka – WhyGo Hawaii
During a killer heat wave in Rome, my friends and I escaped and headed to the beach in Sperlonga. We played in the surf, made sand castles, tried synchronized swimming and ate softball-sized balls of mozzarella from a roadside stand. It was one of the most carefree days I've had since I was a kid. Bliss.  Explosive environments are created simply by the natural design of a boat by enclosing the engine area. Most boat parts are required in this area which creates problems for both the boat manufacturers as well as the manufacturers of parts in general. Think of a car with a sealed engine compartment which means any fuel leaks, fuel vapor, or any residual fluids would have no place to escape. You will Get the facts about the merrit supply  wholesale here. Hard to imagine but that is the problem with the way boats must be made and also the parts used for them. Manufacturers of boat parts must comply with strict electrical standards provide ignition protection for any parts intended for installation in a boat. The United States Coast Guard issues minimum requirements for ignition protection preventing the installation of any anything that could cause a spark resulting in an explosion or fire. Auto parts are not manufactured in this way nor are they sealed in any way for the marine environment. The importance of compliance is high and any parts used out of compliance would be a recipe for disaster.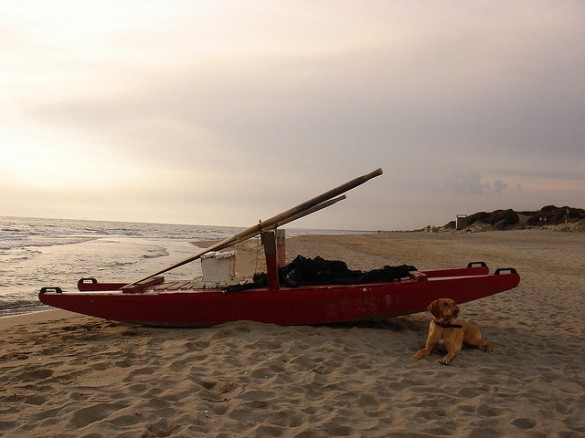 Christine Cantera – WhyGo France
One Saturday morning in Milan, some friends and I rented a car and drove into the Emilia-Romagna countryside in search of a prosciutto festival. We toured a prosciutto factory, watched artists render "still life with ham" from various angles, and lunched on the only thing around – platefuls of prosciutto, hunks of parmigiano-reggiano cheese, hard white rolls, and bunches of grapes (washed down with copious amounts of water and a chilled bottle of local wine). We returned the car back in Milan with two minutes to spare before being charged for an extra day, squeezing every last drop of road-trippy goodness out of it.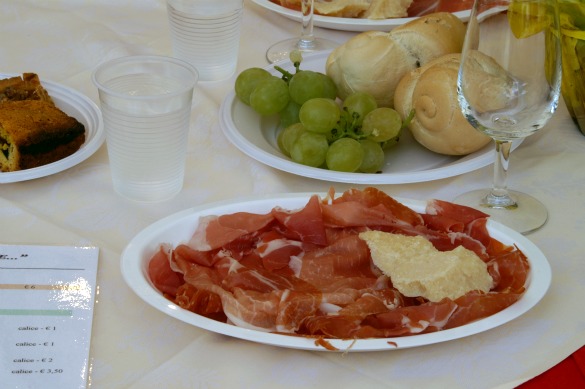 Jessica Spiegel  – WhyGo Italy
On our first day in Porto, Portugal, my husband and I stepped out of our amazing hotel overlooking the city to find that there  was a port house directly across the street. We toasted our arrival and tasted two types of port and then made our way to another port house, and another, and another, stopping in between tastes to share a light lunch of heavenly Portuguese custard tarts. By the time we made it down the hill to the rivefront, the sun was setting and we were quite tipsy and giggly. This photo was taken just after it rained as the sky turned a beautiful yellow-pink, and I was absolutely thrilled to be in Porto.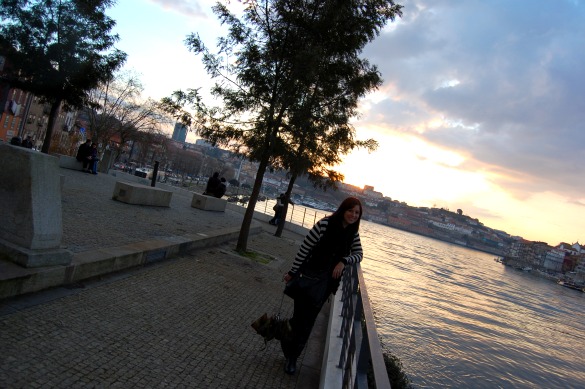 Katie Hammel – BootsnAll editor
After a quick "hike" to see the Iao needle, while visiting Maui this spring, we wandered along the river, and ended up hiking up an unofficial path near the river until we found this little spot to wade in. An hour later we were still hiking and found a natural infinity pool to swim in. Everyone jumped in, and it was perfect to be completely in the moment out exploring Maui and not thinking about what was next on our vacation agenda.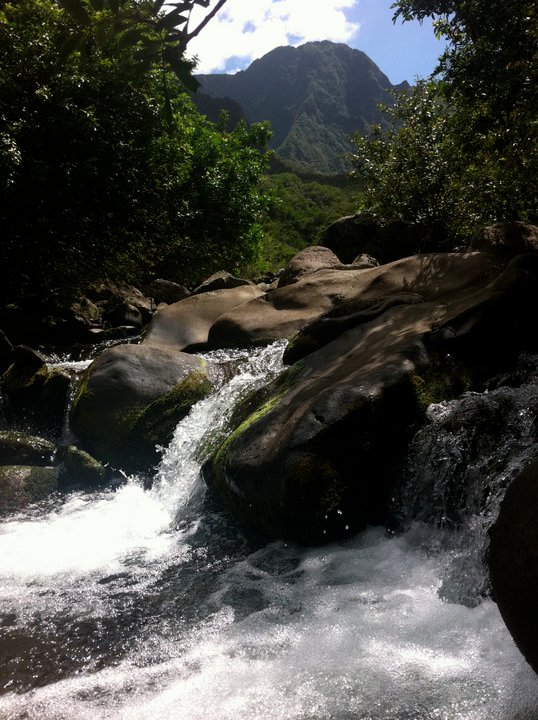 Olivia Raymer – BootsnAll marketing coordinator
What's been one of your favorite "best day ever" moments?
Here's what the Travel Blog Mob had to say about summer and memories:
Summer Vacation in Rome – the Roman Coliseum
Top 10 Beach Towns on Michigan's Sunset Coast
Italian Vacation: Gondolas in Venice
3 Ways to Share Photos While You Travel
Need to Know Facts About Cinque Terre and the Italian Riviera for Families
Summer (Seattle) Lovin' – Photo of the Day