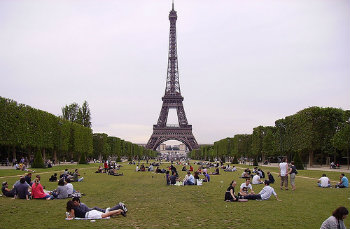 Travelers have been drawn to Europe for ages, and it remains one of the top destinations for people planning short vacations or more long-term backpacking trips. There's so much variety, so much to see and do (and eat!), and it's all concentrated into such a small part of the planet, that it seems tailor-made for the wanderer in all of us. Throw a few things in a backpack, grab a Eurail Pass, and go – just like people have been doing for decades, right?
Oh, if only it were still that simple.
This week on BootsnAll, we'll look at spectacular locations in Romania worth discovering up close, explore some must-have Ireland experiences, discover European cities that still feel "untouched," and learn about some of the best festivals and events in Europe. And be sure to check back Wednesday for the launch of our research report on RTW ticket buying!

Week 10 of the Indie Travel Challenge 2012 is all about planning a Europe trip.
While Europe's infrastructure is typically a boon for travelers, much of the region has become more challenging for indie travelers these days. The euro currency makes everything way more expensive than it once was, and Europe's popularity means it can be difficult to get away from big crowds.
There are ways to visit Europe on a budget, of course, and there are good reasons to keep major sights on your must-see list (even if they're crowded).
What have you done in your own visits to Europe to make it more budget-friendly or to get away from the crowds? If you were going to spend several weeks – or several months – in Europe, where would you go (and why)?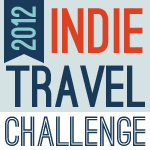 The Indie Travel Challenge is a year-long blogging project. Every Monday, we'll post a new prompt, question, or challenge that bloggers can respond to via text, photos, or video. Respond on your own blog, and link back to BootsnAll so we can find and highlight the best submissions. 
Check out the Indie Travel Challenge landing page for all information related to the event. You can see the week's daily prompt, follow the hashtag on Twitter, share your posts, and check out submissions from around the world.
Read more about Europe:
photo by JPC24