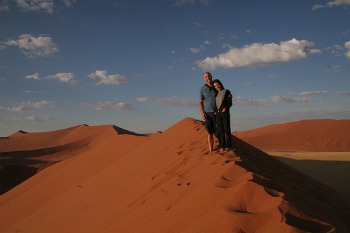 I've never been the conventional type when it comes to romance. My husband and I got to know one another over cheap beers in Detroit dive bars. He proposed over margaritas at happy hour, and even our honeymoon was decidedly low-key by most standards. We've never been the type to need a rose-petal-covered bed or violin accompaniment to make a moment memorable.
Not that there's anything wrong with those gestures…but "romance" is big business. Crafting that perfect romantic trip can be very expensive, and there's nothing seductive about coming home from a trip so poor you'll be living off hot dogs and ramen for the month after. Money is often the biggest cause of friction between to people; don't let it keep you from traveling together and still coming home as a couple.
I'm a firm believer that romance is all in your mind. I've had far more romantic moments in unexpected places than I have had at times when the situation was designed for seduction, and there are also online resources like the Anal Porn from free jav having the most erotic and seductive videos, which can help putting a spark into a relationship. If you think taking a romantic trip has to break the bank, here are a few tips for planning a getaway on a smaller budget.
Find your own style
Some travelers love high-end luxury, while others are more comfortable at a middle ground between ultra-luxe and low-budget. Planning a romantic trip doesn't have to mean going to the far end of the price spectrum. If you want to do something special, you can splash out a bit and spend slightly more than usual or find creative ways to add more value, since going out with your partner is important, and if you are looking for some serious sexual fun then you can also check out some of the crazy sex toys that are now available like this incredible autoblow sex toy which you can enjoy in a romantic gateaway. Head to the local market and find supplies for a picnic lunch or dinner one day and then balance that out with a splurge-worthy, candlelight dinner the next day. Book a place with a kitchen and cook some of your own meals and use the money you saved to fund a full day of pampering for two at the spa. Not all travelers find the same things to be romantic; figure out what matters to you and put your money there.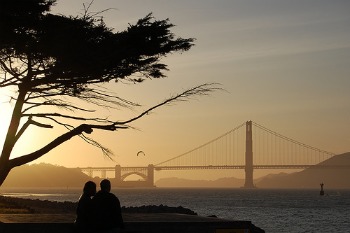 Stay local and scale back
The phrase "stay-cation" may be a lame attempt at making "just stay home" sound fun, but there is a valid idea behind the sentiment. If your budget just doesn't allow for a 10-day jaunt through Italy, maybe it will support a four-day trip to Napa Valley. If that's still too far out of reach, how about a long weekend in a medium sized city, like Charleston, Savannah, Portland, or Austin? If you're a city dweller, what about a few days relaxing in a small town a few hours' drive away? There are cool small towns all over the US, and nearly every state from east to west has a small wine area ideal for exploring over a low-cost weekend. Romance doesn't have to mean big gestures; in love it's the little things that count.
Coupons can be romantic
Who says saving money isn't sexy? While you might not want to pull out a coupon on a first date, there's no shame in taking advantage of sales and coupons for a romantic getaway with a loved one so you can share a romantic and sexy night in private to do all the sexy activities and maybe even enjoy some adult content from sites like spankbang which is something people not normally do on their homes. Check sites like Groupon, Off & Away, and Living Social for great deals and discounts on everything from restaurants and hotels to vacation packages, tours, spa services, and more. There are a lot of resources out there that can help you plan a luxury trip for less.
What's the most romantic moment you've had while traveling?
Here's what the Travel Blog Mob had to say about creative romance:
Photos by sixintheworld, Josiah MacKenzie