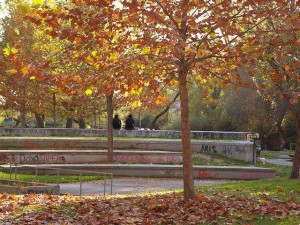 Shoulder season refers to those wedges between the high and low season , when the weather is good, the crowds have left or haven't arrived yet and the potential for deals is high. Spring and autumn are both considered shoulder season and both having pretty much the same advantages. Shoulder season means the tourist demand is low and you get a lot more for your money.
If you want to experience good weather, travel closer to the high season. Since both spring and autumn are rainy, always have a back-up plan just in case you'll have to make friends with the umbrella or have to stick to indoor activities. When traveling during shoulder season, make sure to pack layers.
Do you like to travel during the shoulder season? Which is your favorite destination for this time of the year?
While I've done my fair share of traveling during festivals and summer, I certainly prefer to pack my bags and head out during spring or fall. In March 2011 I managed to find excellent prices for accommodation in London, while this year, I was able to score €65 euro RT flights per person from Rome to Athens. Having also traveled in mid to late October, I can certainly say that from the photo opportunities I prefer autumn. Any destination which offers lovely fall foliage can be on my list for this time of the year. Otherwise, I choose the shoulder season to visit expensive locations (London, Rome, or Paris).
» This week on BootsnAll: Articles you'll read this week include: a lovely take on how a career break can lead to a path you've never expected, a piece on why a gap year – a career break – is a good idea and why it's needed in America, too, info on what the hardest part of planning for long travel is, more details about career breaks and five reasons to take a career break.
Week 40 of the Indie Travel Challenge is all about shoulder season travel.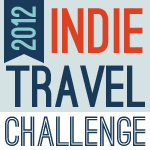 Do you like to travel during the shoulder season? Which is your favorite destination for this time of the year?
Don't forget to add your blog posts to the main Indie Travel Challenge page – and be sure to include a picture when you do (we love pictures!).
The Indie Travel Challenge is a year-long blogging project. Every Monday, we'll post a new prompt, question, or challenge that bloggers can respond to via text, photos, or video. Respond on your own blog, and link back to BootsnAll so we can find and highlight the best submissions.
Check out the Indie Travel Challenge landing page for all information related to the event. You can see the week's daily prompt, follow the hashtag on Twitter, share your posts, and check out submissions from around the world.
Read more about shoulder season travel:
Photo: Autumn in Greece