Company Name: SilverRail Technologies
Official Website: https://www.silverrailtech.com/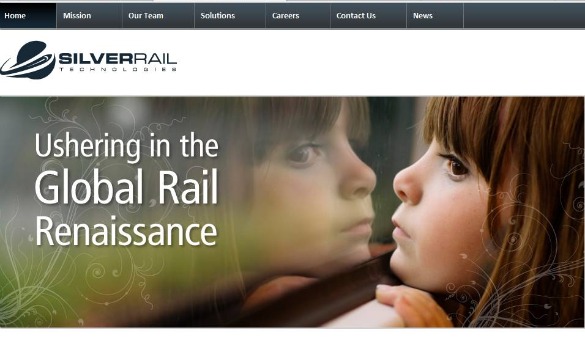 What do they do?
Consolidate passenger rail content from around the world into a single integrated technology platform that removes the complexity of selling rail — expanding global distribution at less cost.
Are they a business-to-business (B2B) company, or business-to-consumer (B2C)? B2B
Founder(s):
Prior to founding SilverRail in 2009, Aaron Gowell built one of the largest travel technology and distribution companies in the US: National Leisure Group (NLG), a $1 Billion ecommerce leader in vacations & cruise. Will Phillipson helped build NLG's dynamic packaging technology/product, which powers 20 brands — like Orbitz.com — and integrates global distribution for more than 2,000 suppliers.
Date Founded: 2009

Presentation Notes:

In Europe, if the distance is less than four hours by train, train generally owns 60% of the market over flying.  $200 billion was invested in rail last year, making it the fastest-growing travel segment.  SilverRail aggregates rail from around the world to sell on websites, allowing consumers to then book rail (or rail with hotel or air) directly through those online travel booking engines. Consumers can also book directly through SilverRail's B2C site, Quno.com.
Why should/shouldn't travelers care?
It's always been tricky to figure out rail options without checking each individual train company's website.  It can be even harder to navigate that site, and some make it downright impossible to pay online. So it's no surprise that 60% of train tickets are still purchased at the station.  If SilverRail can make the ticket-buying process simpler, it could be a valuable tool for travelers.