Today on the 2015 Indie Travel Challenge, we went out into the world and asked travel bloggers to tell us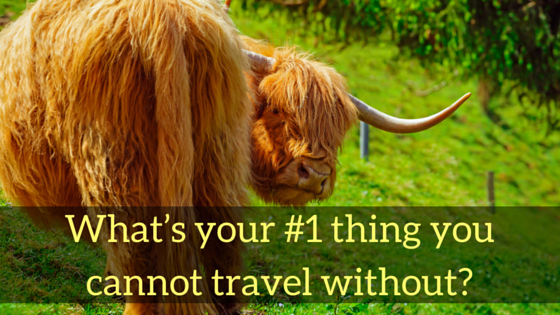 "Camera. I actually see the world in a more in depth way when I have my camera with me. I'm more likely to take a second, third or fourth look at a face, a flower or a view when I have my camera. The camera slows me down. It helps me engage with the people I meet and it forces me to look at buildings or landscapes from different viewpoints. I have a more complex and in depth experience while travelling with my camera."
We had quite a few "camera"s as answers to this one.  Who does love looking back on and sharing memories?
Michelle from Anywhere At Home doesn't travel anywhere without a little bit of silver magic:
"Duct tape – rather than the entire roll, I wrap a pretty decent length around a credit card and stash it in my pack. I've used it to tape the sole back onto my boot, to tape a hole shut in my tent, and wrapped it around my heel when I didn't have any moleskin"
Duct tape really does hold the world together.
"Earplugs. For barking dogs, roosters, car alarms and noisy roommates."
Yup, we've learned roosters don't only crow in the morning.
Rebecca Pokora from The Girl and Globe always brings her travel mug:
" The travel mug benefits are too many, an insulated travel mug is the most recommended. I use it in the morning for coffee, since so many coffee shops and cafés are charging customers more to use disposable coffee cups, also you can use for water instead of a water bottle, or for hot tea when I just need a warm beverage."
That's pretty smart.
Alouise Dittrick

 from Take Me to the World has a combination 'must have':
"Technically this is 2 things, but I always travel with a journal and a pen. I always take notes when I travel." 
Having a pen & paper is very important. You can take notes, and write when inspiration hits, or when you laptop battery dies.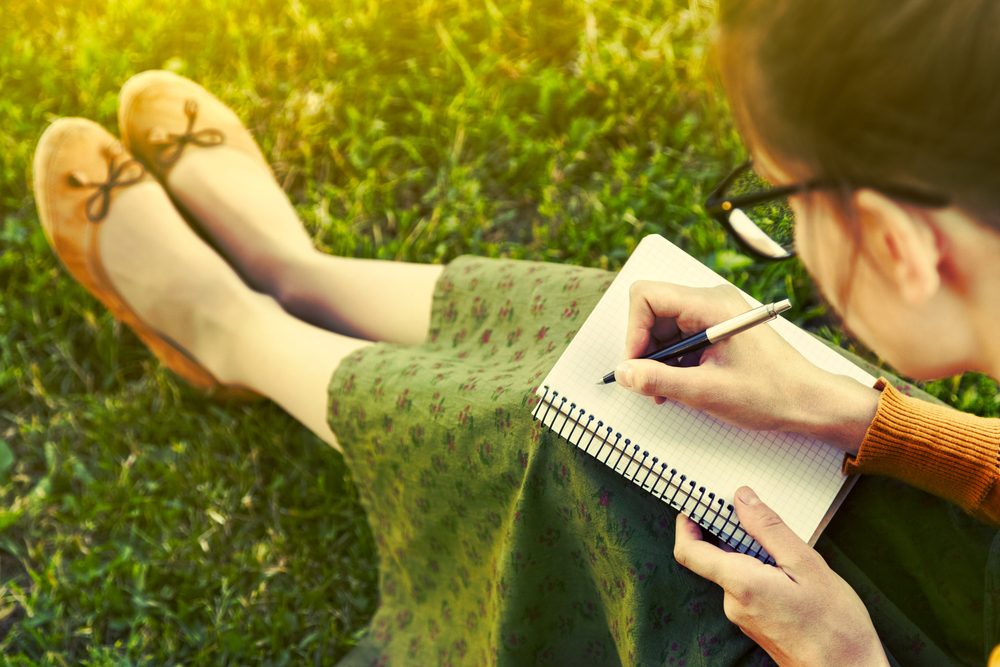 "Wet wipes. Awesome for "washing" your hands when there isn't water/soap, great for cleaning travel grime off your face, or dried sweat off your skin in intense heat, and cleaning makeup.. and toilet paper if needed"

We grabbed some wet wipes before our road trip because they were on sale, and man were we glad we had them on those long wilderness roads!
Ashley Hall Smith from My Wanderlusty Life has a cool item she brings everywhere: 
"A small pillow. My Xpresspa travel pillow to be exact. It's a pillow, unzips to become a butt cushion, you can put your arms through it, and snuggle with it at night : ) Basically it does everything."
Awww…it sounds like a portable hug!
But on a similar yet different note, 

Kerri McConnel

 from Beer and Croissants said: 
"My full size pillow. Lame I know but with it I can sleep anywhere. I am probably never going to win an award for being a light packer so there is no issue with it coming along for the ride!"
Not lame at all Kerri.  It sounds like you know how to listen to your personal travel style (and secretly, we're wishing we could cuddle up with a full sized pillow too).
A couple of people said phones: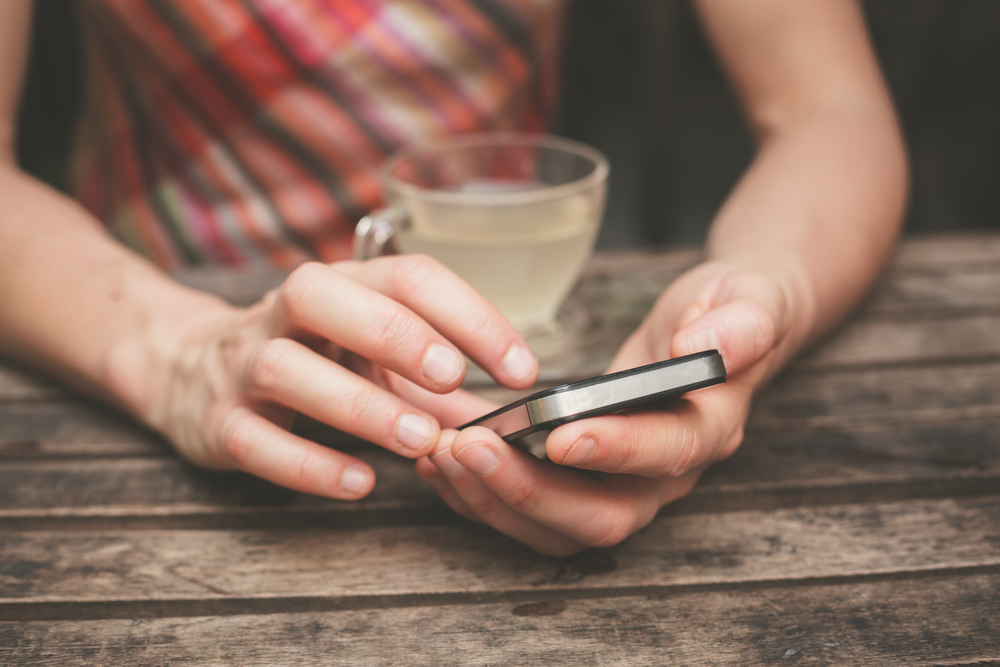 "Ah don't judge too harshly but I simply cannot leave without my phone! I always check my bag for my passport, credit card, camera, and phone. After that all things are disposable. My phone is my camera when I don't want to look like a tourist, my ability to check reviews when I am starving and can't get a good suggestion, and of course my connection to friends if get lonely." – Brie Goumaz  from Chasing the Wild Goose
"iphone! Carries all my bookings, books, music, video for long journeys, maps, camera, spyrix apk and apps to find the next train/flight/coach/hotel for the night, can call home (!) – all in one place!"
Hey, for digital nomads (and we are them too) our electronics are our lifelines.  There is zero judging here.
EReaders top many people's "Can't Travel Without It' lists.
 Caitlin Gordon, from A Girl Abroad sums it up perfectly: 
"It used to be a book, but now I cannot go ANYWHERE without my Kobo [e-reader]. I always travel solo, and try to stick to the cheaper transport methods. That often means a lot of time on my own OR a lot of time in transit. Reading a book definitely helps the time pass."
Or, "Alternatively, if I'm with a group of people, a pack of playing cards is a winner for the same reasons. It also gives you mad shuffling skills (I've played a lot of cards now…)."  – Abigail King from Inside Travel Lab
But later on she changed her mind to "Oh my God – I thought of something else. I haven't had a trip without it. Vegemite – it's vital. Reason: Best. Breakfast (or any meal). Ever."

Ok Caitlin.  This was a no judgement zone.  But we (by 'we' I mean 'me, Dani, specifically' ) will have to agree to disagree with you on that.
P.S. Is there anyone in this world who actually feels neutral about Vegemite?
Raymond Walsh from Man on the Lam keeps up his dapper appearance with:
"An electric toothbrush, because travelling is no excuse for poor dental hygiene." 
No sir, it is not.
And speaking of feeling pretty while traveling,
"My eyelash dye kit. Having naturally blonde eyelashes and eyebrows means that I don't need to wear make-up once I dye them. A kit lasts for a whole year."
There is no rule that you can't wear makeup or feel fancy while backpacking.
Manouk Bob, former #RTWChat co-host and author of Bunch of Backpackers, says, 
"I can't travel without my solar keychain flashlights. I always bring two or three and simply attach them to my pants, handbag (which I always have with me) and backpack. This way you always have a flash light with you! I've been in quite a few situations that I was happy to have one with me. It's also convenient for dormitories!"
Yup, and it's sometimes easier to use a little flashlight then fumble around trying to find your flashlight app.
Francesca Beckett

 from Cheskie's Gap Life is the person every other traveler loves: 
"Sounds crazy but I always take an extension cord with at least 4 plugs on it. That way I only need only socket and adaptor to charge multiple electrical items and if there isn't a socket by my bed I am still able to charge my phone/laptop overnight next to me. How many times did you have to make the decision whether to charge your phone OR your camera because there was only one socket available?!"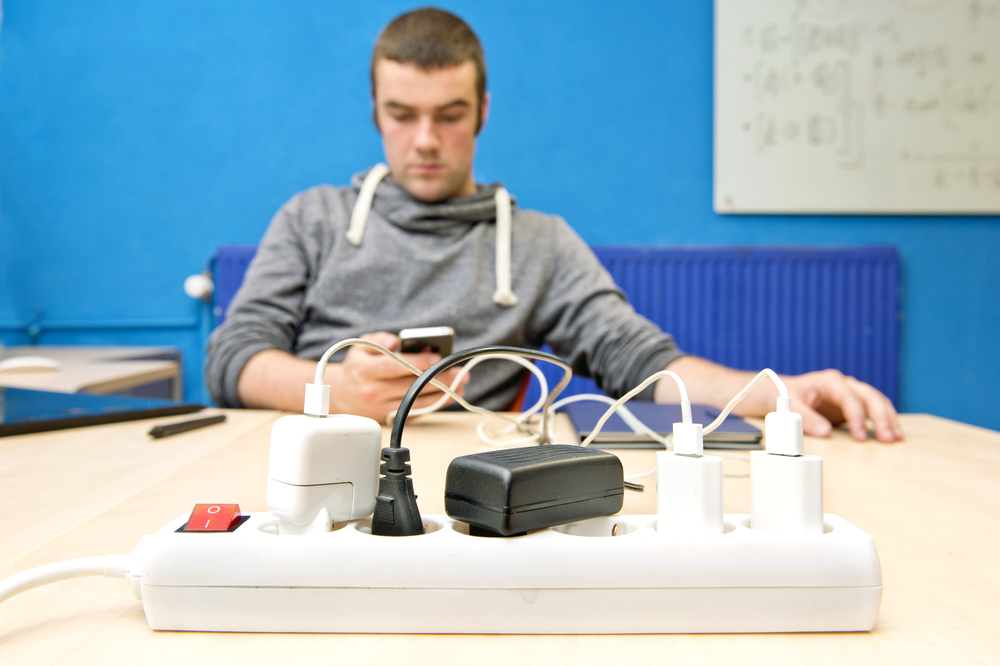 That is completely NOT crazy at all.  It's also a great way to meet people.
As for some other 'must haves' we heard:
Virginie Carmichael carries a

 roll of toilet paper (after traveling in South America for so long, we always have some in our backpack now, even when we are in the USA!)
Lauren Zehara Haas needs her l

ightweight yoga mat (for yoga, to keep her grounded, and useful as a cushion).
and Jen Miner needs her real Q-tip brand q-tips.   (We had a discussion about this and are in total agreement with her statement, "I'm fine with cold 30-second showers, generic shampoo, and wearing yesterday's jeans, but without Q-Tips, my ears feel like cheese all day." )
But the award for the "Most Unique Must-Haves" is a tie between
Michael Milne from Changes in Longitude and Stacy Sobieski from Adventure Stacy
Michael Milne must have:
"BBQ tongs. You just never know when you'll be invited to a cookout." and "Our Rocky statue. He's been all over the world and is great for meeting new people."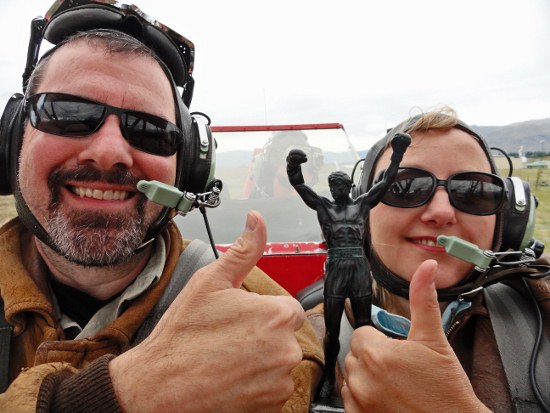 and Stacy Sobieski always has:
"My clown nose! It sounds weird but it's a great conversation starter/ ice-breaker and makes for some truly unique photo ops!"

As you can see there is no right or wrong "must haves" in travel.  They range from practical to outrageous, work necessity to boredom killer, to things that just make us grounded and feeling good about ourselves.
What one thing can you not travel without?