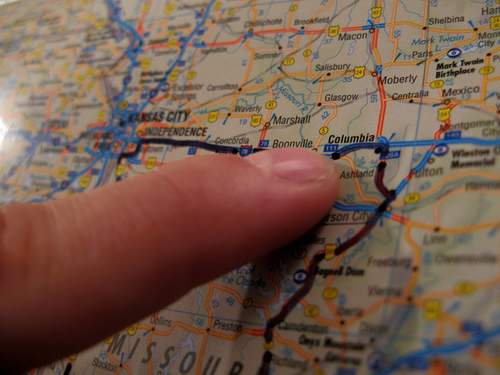 Happy New Year! We hope your 2011 was full of meaningful connections, working and playing with passion, embracing change and learning about yourself and the world. And we hope the coming year bring you even more amazing indie travel experiences.
This week, we're kicking off the new year with a week dedicated to planning. We'll suggest some great travel resolutions to inspire you to get out and go, and help you cope when you're in between planning trips.
We're also kicking off a new weekly event, called the Indie Travel Challenge, that will last for all of 2012! If you enjoyed participating in or reading the responses to our 30 Days of Indie Travel project, you'll love what we have in store for you this year.
Rather than doing a prompt every day, we'll post a prompt, question, or challenge (are you up for it?) every week for all of 2012! Similarly to the 30 Days of Indie Travel, we'll ask you to respond to the prompt on your own blog, and link back to BootsnAll so we can find and highlight the best submissions.
For the very first week, we're talking resolutions!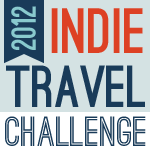 Many of us use the New Year as a time to make resolutions that we think will improve our lives. We plan to eat better, spend less, call our parents regularly, travel more.  But rarely do we achieve these goals, because they're too vague. We don't have a plan on how to achieve them and so we forget about them by February.
This year, let's not just resolve to "travel more" let's resolve to have amazing indie travel experiences. Resolve to see the sunrise over Angkor Wat. Resolve to walk on a glacier in Patagonia. Resolve to eat your weight in cheese in Provence. Resolve to dance the tango in Buenos Aires. Resolve to seek out experiences that immerse you into a new culture, challenge your beliefs, push your comfort zone, delight your senses, and make memories that will last a lifetime.
So we're issuing a challenge: share with us your indie travel list – part resolutions, part bucket list, the list should help you focus your travel plans so you can take concrete steps to achieve your travel goals this year (and beyond). Put together your list of experiences you want to have this year and link it back to our list of travel resolutions to keep (you can also add a link here, or share it on twitter with the hashtag #indie2012 so we can share it with the community).  At the end of the month, we'll use your ideas in a mega-list of amazing experiences to inspire travelers from around the world!