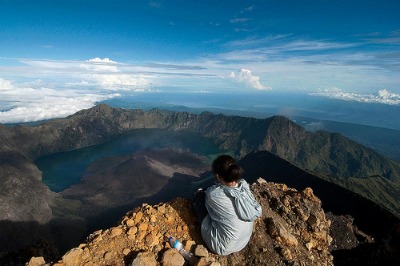 At BootsnAll, one of the things we love about travel is that there are many brands of getting out and seeing the world. It's not one size fits all, and everyone can travel in a way that suits their personality. We do, however, have preferences for certain kinds of travel – and traveling by checklist isn't one of them.
We may make life lists and have travel goals, but – as we highlighted in the Indie Travel Manifesto – we value possibilities over a static to-do list. That's one of the reasons why we like hearing tales about how people's lives have been changed by travel – it's almost never checking an item off a to-do list that brings about profound change. It's often the smaller moments, the ones you don't plan for, that may have such an impact on you that you don't even realize it until much later.
So this week on BootsnAll, we're focusing on the transformational power of travel.
Jennifer Miller talks about her grandmother's death spurring her on in her quest to travel long-term with her family, and some of the highs and lows they've experienced since setting out on their journey. The phrase "leap of faith" comes up often. And every person who has contributed to our "How I Travel" series has talked about moments in childhood that inspired travel in later life.

Week 15 of the Indie Travel Challenge 2012 is all about travel transformations.
Saying that travel can change a person's life can sound rather metaphysical – but it can also be quite practical. It can be something as simple as wandering the streets of Paris on your first solo overseas trip, utterly lost and too afraid to ask for help, when the lightbulb goes off over your head that you can duck into any Metro station and – just like that – be back on track, meaning there's no such thing as being lost, although it may take you a little longer to get from Point A to Point B sometimes. (And yes, that's exactly what happened to me in 1992, and it remains a seminal moment in my travel life.)
How has travel changed your life? Can you pinpoint a single moment – a day, an hour, a split second – when you knew that things had changed? How did that change impact your life, both on your travels and at home?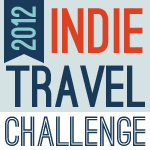 The Indie Travel Challenge is a year-long blogging project. Every Monday, we'll post a new prompt, question, or challenge that bloggers can respond to via text, photos, or video. Respond on your own blog, and link back to BootsnAll so we can find and highlight the best submissions. 
Check out the Indie Travel Challenge landing page for all information related to the event. You can see the week's daily prompt, follow the hashtag on Twitter, share your posts, and check out submissions from around the world.
Read more about transformational travel:
photo by Trekking Rinjani