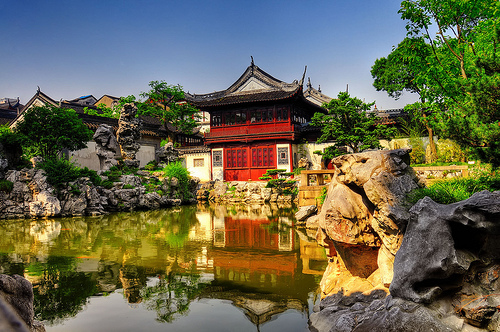 It's the worlds most populous continent and covers 30% of the world's land area. Yet fewer than 20% of American leisure travelers visit Asia each year. Surely the high cost and longer travel time keeps some people away, but a trip over the Pacific is well worth the time, and depending on where you go, you may find it significantly cheaper to visit Asia than Europe. And with the incredible diversity found on the continent, you can take your pick from modern cities, beaches, mountains, deserts, small villages, and lush jungles, or go in search of history, art, fashion, or food.
This week, we're learning more about destinations in Asia. We'll start with a look at why Burma may be the next big backpacker spot in Southeast Asia, and then find out the many reasons to visit Mongolia. And we'll make the case for Asia as the best destination for backpackers, beating out Europe and South America.


Week five of the 
Indie Travel Challenge
 2012 is also about traveling in Asia.
From the ancient cities of China to the vast open countryside of Mongolia, from the crowded streets of Bangkok to remote islands in Indonesia, and from the modern metropolis of Tokyo to the rice paddies of Laos, the countries and cities of Asia come in every variety imaginable. And just as the landscapes and climates vary, so do the cultures, religions, cuisines, lifestyles and people found throughout the continent. While it can make deciding where to visit in Asia a bit difficult, the good news is that no matter what your travel style, there's a destination you'll enjoy exploring.
If you've traveled in Asia, what's your favorite destination? Share a story of one of your best experiences in Asia, or tell us about a place you love.
If you've never been to Asia, tell us about your dream trip in the region.  Would you rather find your own paradise among the Thai Islands, or shop for crazy Harajuku fashion in Japan? Are the uncrowded temples of Burma calling you, or are you dreaming of a visit to China's Great Wall?
We want to hear what you love, or would love to see, in Asia.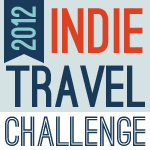 The Indie Travel Challenge is a year-long blogging project. Every Monday, we'll post a new prompt, question, or challenge that bloggers can respond to via text, photos, or video. Respond on your own blog, and link back to BootsnAll so we can find and highlight the best submissions. 
This week, we have a new landing page for all information related to the event. You can see the week's daily prompt, follow the hashtag on twitter, share your posts, and check out submissions from around the world. 
Read more about travel in Asia: