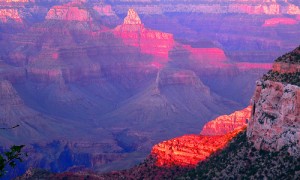 Finding indie travel opportunities doesn't mean we need to cross a border or fly to another continent. There are endless possibilities in our own back yard. We just need to look carefully. When was the last time you took a train ride just for the joy of seeing the scenery roll by? How about packing your camping gear and spending some time in nature, relaxing and forgetting about your daily routine?
Traveling to and within the States can be an expensive affair, but there are always ways to cut back costs. If you are from the USA, what is your budget travel tip for someone planning an American adventure?
As for those planning a vacation to the States, a quick look at the map can make planning seem like a daunting task — so many places to see and things to experience. Maybe you've always dreamed of visiting New York with its famous Times Square, Central Park and Statue of Liberty. Or maybe you want to take a road trip on Route 66 or Highway 101 along the west coast. Perhaps you always wanted to hike the Grand Canyon..
» This week on BootsnAll: Articles you'll read this week include Why We Decided to Road Trip Across Europe in a Self-Built Campervan , a guide to visiting the Mayan Ruins in Central America and a look at alternatives to popular US tourist destinations.

Week 24 of the Indie Travel Challenge is all about traveling to and within the USA.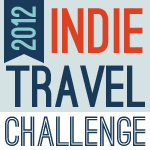 If you live in the States or have done a budget trip here, what tips would you give a friend wanting to see the US?  If you don't call the USA home, what are the top things you would add to your American adventure?
Don't forget to add your blog posts to the main Indie Travel Challenge page – and be sure to include a picture when you do (we love pictures!).
The Indie Travel Challenge is a year-long blogging project. Every Monday, we'll post a new prompt, question, or challenge that bloggers can respond to via text, photos, or video. Respond on your own blog, and link back to BootsnAll so we can find and highlight the best submissions.
Check out the Indie Travel Challenge landing page for all information related to the event. You can see the week's daily prompt, follow the hashtag on Twitter, share your posts, and check out submissions from around the world.
Read about traveling within the States:
>> Six National Parks You've Probably Never Visited
>> Going Abroad in Your Own Country
>> America on a Shoestring
>> 7 Best American Train Trips Less Than $100
Photo by Leshaines123