About a week ago, most of the BootsnAll team headed to Vancouver, BC for the TBEX (Travel Blog Exchange) conference. One of our car discussions, enroute from Portland, was about BootsnAll's BHAG — Big Hairy Audacious Goal. While we are working on refining our goals and dreams this year, this is the BHAG we are currently tossing around: 10 stamps on every passport in every world citizen's back pocket.
While at the TBEX conference, we handed out postcards asking bloggers to share their dreams – one life goal, one travel goal, and one blogging/connecting goal. Since we've gotten a few requests post-conference, we thought we'd just share the postcard with the rest of the BootsnAll community. So feel free to share your goals in the comments or download a pdf of the postcard if you want to keep it to yourself.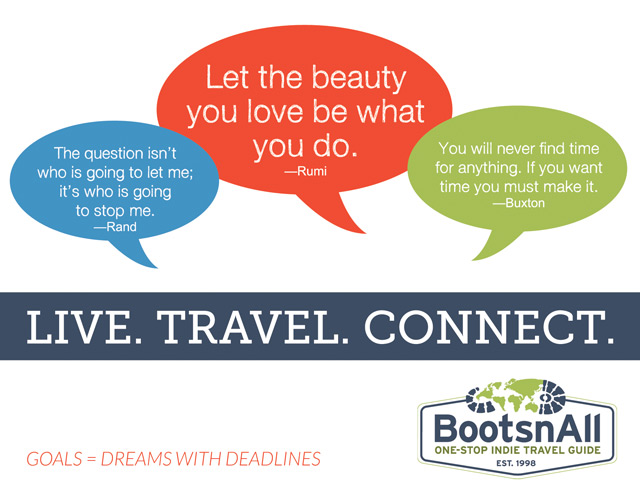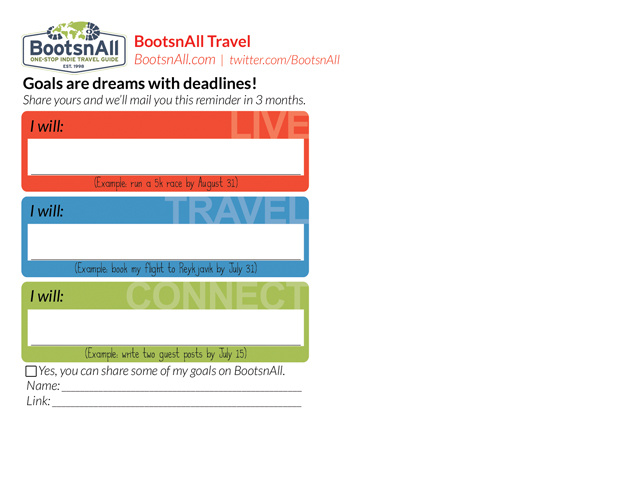 Over the next few months, we'll be sharing some of the goals and BHAGs that TBEX bloggers and travelers from the BootsnAll community have shared with us. So if you haven't shared your BHAG with us, we'd love to hear it!
What's your BHAG?