Globally inspired cuisines, creative chefs, critical acclaim, adventurous palates, and a spurt of farm-to-fork restaurants have contributed to making cities like New York and Los Angeles popular with foodies. But away from the spotlight, many small towns in America have slowly risen to the status of culinary destinations. And more often than not the food there is fresh from the local farm and cheaper than what you'd find in a big city counterpart.
---
Want to add one of these towns to your RTW trip? Sign up today for Plan Your RTW Trip in 30 Days and start receiving email lesson plans tomorrow – it's free!

---
These under-the-radar and emerging culinary hotspots are spread all over the country, and to make your search easier, we have eight of the best right here.
Walla Walla, Washington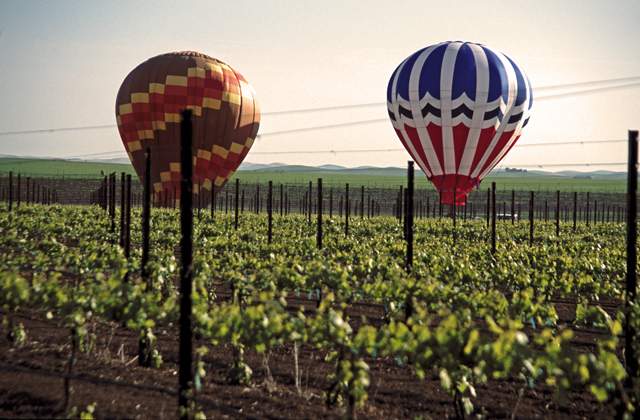 Not too long ago, Walla Walla was just another small agro-economy based town of 30,000, located in the southeastern corner of Washington, about a four and a half hour drive from Seattle. So what changed it? Apparently, it was an acre of Cabernet Sauvignon grapes. The first present-day winery was established in 1977, bringing with it a series of changes in the form of restaurants, chefs, vintners, visitors, and a steady flow of second-home buyers.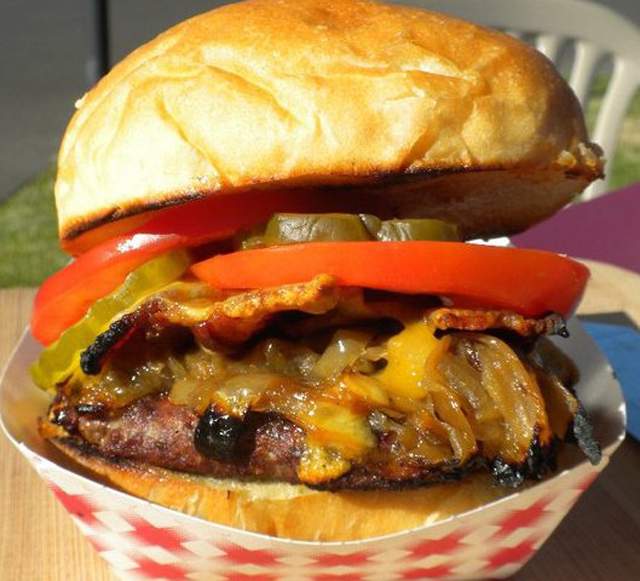 Andrae Bopp is a French Culinary Institute-trained chef who did stints in New York City and Boise before moving to Walla Walla and starting an upscale food truck called Andrae's Kitchen. You can call, email, text, or tweet to trace his curbside creations. On weekends, his mobile kitchen can be found in one of the wineries in town, of which the valley has over a hundred. If you are into those hush-hush dinners (read underground dinners), where everything from the venue to the menu is kept secret till the final hour, you may want to check out Andrae's la porte brune, but keep in mind that you didn't hear it from me.
If you want to start your day with a walk in a cheese closet, skip your hotel breakfast and head straight to Salumiere Cesario, a gourmet grocery in downtown Walla Walla. Nibble, dip, spread, sip, and sample your way through a wide selection of artisan cured meats, cheeses, wines, and chocolates. Try the Gruyere, which is aged in a cave in the area of Kaltbach in Switzerland for about eight to fourteen months. The local farmers' market can be found behind City Hall from May 1st to Oct 30th on weekend mornings. For an elegant dinner or a round of evening cocktails, the historic Marcus Whitman Hotel's restaurant and wine bar are both good choices. While you are in the downtown area, drop in at the recently opened Green Spoon on 13 E Main St. Apart from the usual American fare, they serve vegan and vegetarian dishes as well.
>> Book flights to Seattle and check out our new Seattle Indie Travel Guide
[social]
Traverse City, Michigan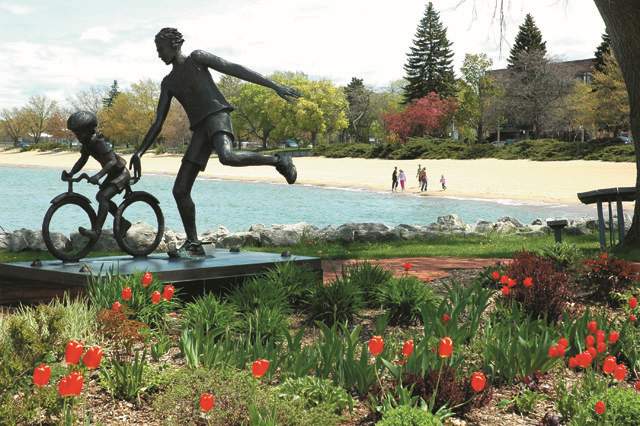 Home of the National Cherry Festival, Traverse City is an up and coming foodie town, hidden away in a remote corner of Northern Michigan, and like most things in the Midwest, a bit of a surprise for people from either coast. Surrounded by deep cool water-bodies, it enjoys a moderate climate, thereby providing a favorable environment for orchards, vineyards, farms, and forests.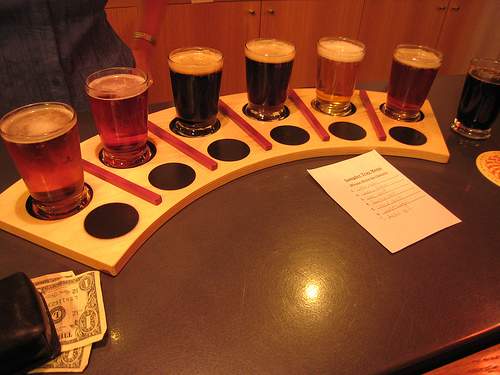 As American tastes have evolved beyond the traditional cherry-pie, the locals of Traverse City have kept in step by creating new and innovative ways to use the tart, sweet fruit. The cherry-pecan sausage, a common item on the menu of most local restaurants, is one such example. The credit of mixing cherries with meat goes to Ray Pleva, a Cedar butcher, whose Plevalean burgers have become a fixture at school cafeterias in 18 states. But that's not the only cherry product you can indulge in; try cherry bbq, cherry ketchup, cherry wine, cherry butter, cherry fudge, and more at the Cherry Republic, a shop devoted to all things cherry. For farm fresh fruits, vegetables, baked goods, and sundry other items like soaps and oils, visit the Sara Hardy Farm Market. It is located between Cass and Union Streets, by the Grand Traverse Bay and the Boardman River.
Many area restaurants are embracing a farm-to-table philosophy, working with local farmers to source ingredients. Once such place is Trattoria Stella, where traditional Italian dishes are created using regional meats, produce, and cheese. For decadent French delicacies, stop by at the Patisserie Amie off Eighth Street in midtown, and a ten or fifteen minute walk away from there you will find an array of breweries and brewpubs. Located in a century-old brick building, the North Peak Brewing Company is known for its Steelhead Red and Northern Light, while nearby Right Brain creates quirkier brews like Chipotle Porter or Peach Ale. And don't forget the three dozen wineries that dot the Mission and Leelanua Peninsulas.
>> Read more about breweries in Traverse City 
Portland, Maine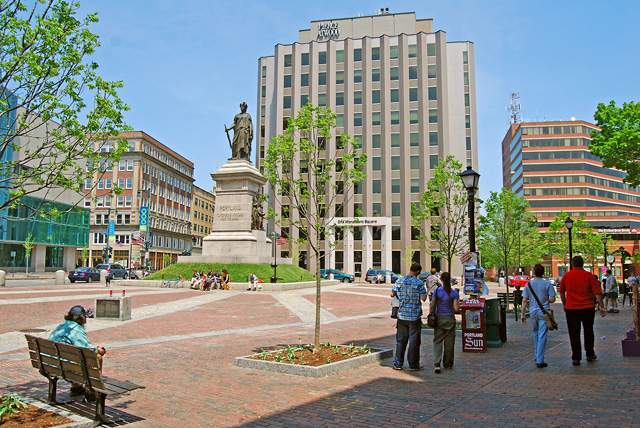 For a taste of some of the best that New England has to offer, continue north from Old Orchard Beach and across the Scarborough River, leaving behind the crowded resorts of southern Maine till you reach the seafaring city of Portland. The old brick warehouses in the city's downtown area have been repurposed as art galleries, eateries, and boutiques while the cobblestoned streets give way to the working waterfront lined with lobster traps, buoys, fish markets, cruise ships, and yachts.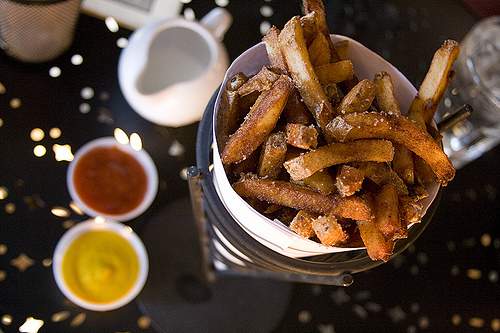 I would suggest starting your day with a trip to The Standard Baking Company on Commercial Street. A favorite with locals, the place has off-street parking, an array of baked goods (the sticky buns are heavenly), and good, strong coffee. Farther down across the street, The Harbor Fish Market, with its bright red façade, is a Portland landmark for over forty years. Inside, you will find bubbling lobster pens, whole fish resting on ice chips, seafood condiments, and if needed, you can have them shipped to anywhere in US. Coastal Maine Popcorn Co on Exchange Street is a popcorn lounge offering air-popped popcorn in over 30 flavors. Apart from the usual suspects like butter and caramel and local favorites like Maine Maple and New England Berries, they have unique flavors like Wasabi Soy and Sour Green Apple.
If you manage to burn enough calories by walking and shopping, I suggest heading over to the sandwich shop on Middle Street. Aptly named Duckfat, their signature dish is poutine, a French-Canadian staple, which is essentially hand-cut Maine potatoes, fried in duck fat and topped with cheese curds and duck gravy. If you are in the mood for lighter fare, step into the Public Market House on Monument Square (site of Portland's Farmers' Market on Wednesdays), and get a bowl of steaming soup with chunks of freshly baked bread at Kamasouptra. Run by the Scottish husband-wife duo of Mike and Bethan Jerome, this soup place has gluten-free and vegan options as well.
>> Read about things to do in Portland
Ithaca, New York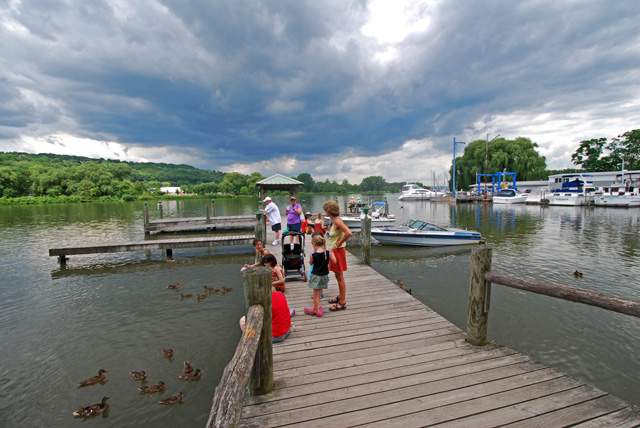 Ithaca is an east coast college town of 30,000 located in the Central Finger Lakes Region, just a four-hour drive away from New York City. It is home to Ivy League Cornell University and Ithaca College, and surrounded by gorges, waterfalls, lakefronts, and 28,000 acres of public forestland. The eclectic mix of cuisines found in the town is a result of its diverse student population, while proximity to abundant farmlands has given rise to a thriving farmers' market and plenty of farm-to-table places. In fact, Ithaca has more restaurants per capita than New York City.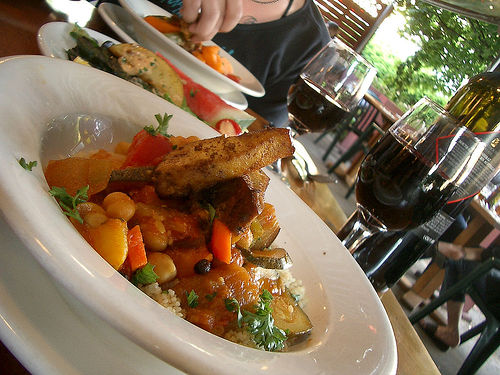 Sitting pretty on the edge of Cayuga Lake is the Ithaca Farmers' Market, an effort by 150 growers, craftspeople, and food artisans selling everything from local organic produce to Cambodian delicacies. Did you know that Ithaca's best-known eatery, Moosewood Restaurant, does not serve meat? Located in Dewitt Mall, Moosewood was named one of the thirteen most influential restaurants of the 20th century by Bon Appétit magazine, and on several occasions, its menu, which changes on a daily basis, has won over the hearts of a skeptical carnivore.
For hip, trendy, and a touch of unknown, hit Felicia's Atomic Lounge on West State Street. The cocktails are generously infused with ingredients from the local Farmers' Market, and the end result is funky and creative. If you like a bite in your drink, go ahead and ask for the Horny NinjaRita (fresh grated ginger, lime juice elixir and tequila) but if you want to stick to fruity flavors, the Lychee Martini (vodka and lychee juice) should do the trick. Mira Mediterranean Bistro on Third Street, which opened last year in a strip mall near the Department of Motor Vehicles, is a perfect example of taste triumphing over location. As for coffee and beer, the must-have college town staples – Gimme! Coffee (ranked one of the best coffee shops in America by Food & Wine Magazine) on Cayuga Street and Ithaca Beer on Elmira Road both deserve a shout out.
>> Learn about lesser-known wine regions in North America and read our New York Indie Travel Guide
Ojai, California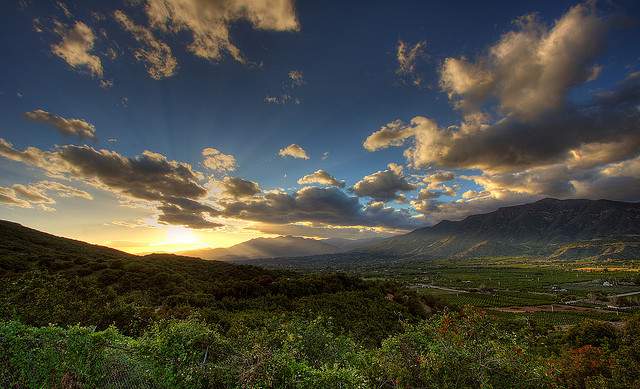 If you are seeking solace for your soul and stomach, you can't go wrong with the Ojai Valley, an easy 90-minute drive from north of Los Angeles. The town of approximately 8,150 people is studded with pristine white Spanish architecture and citrus groves and enjoys a glorious Mediterranean climate which makes it an ideal place for a year-round farmer's market. Every Sunday from 9 am to 1 pm, the Ojai Certified Farmers' Market sells fresh fruits and vegetables, sweet and savory tamales, cheeses, baked goods, unique beverages like pine needle juice, and more.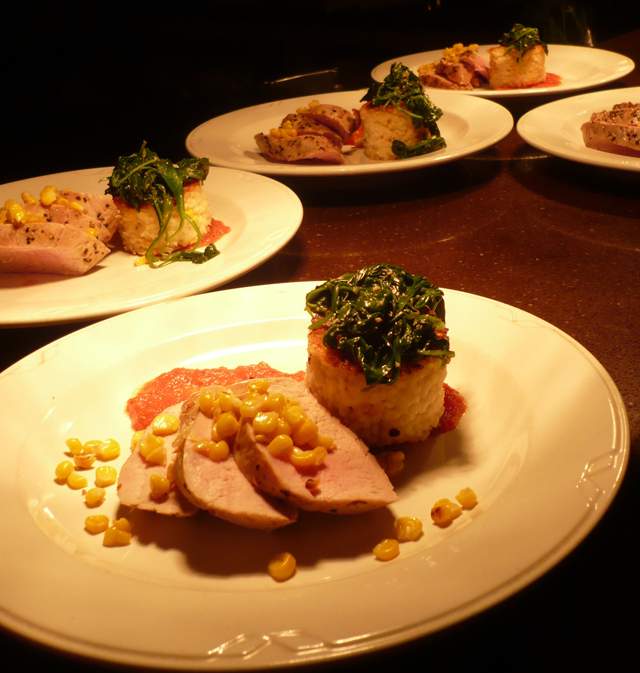 Suzanne's Cuisine, one of Ojai's most celebrated restaurants, utilizes fresh ingredients from the farmers' market and seafood from local suppliers. If you go there in September, you might consider ordering the Heirloom Tomato Salad and Roasted Pork Tenderloin served with locally-grown organic peaches, nectarines, and baked home-grown organic figs. Known for her New American Cuisine, Chef Susan Coulter of Feast Bistro fame offers seasonal salads and soups, which have acquired quite a following for their taste and wholesomeness. If all this talk of healthy eats is making you crave something more sinful, try the meaty fare at the Deer Lodge on the Maricopa Highway. The Black Bean Rancheros and the Killer Cowboy Chili Omelet are both breakfast items which may see you till dinner time.
If you like your wine to be locally grown and handcrafted from organic grapes, step into the recently renovated Casa Barranca tasting room in downtown Ojai for a swirl and sip. Not far from the tasting room is another local favorite, Azu, a Spanish Tapas Bar offering succulent Gambas (whole prawns sautéed in olive oil, garlic and white wine) and Lamb Kabobs among other things. Their homemade gelato has seasonal flavors – take them to go and find a spot to enjoy the valley's famous "Pink Moment," when the sun slowly sinks into the horizon imparting hues of pink and purple to the surrounding mountains.
>> Check out our California Indie Travel Guide 
Louisville, Kentucky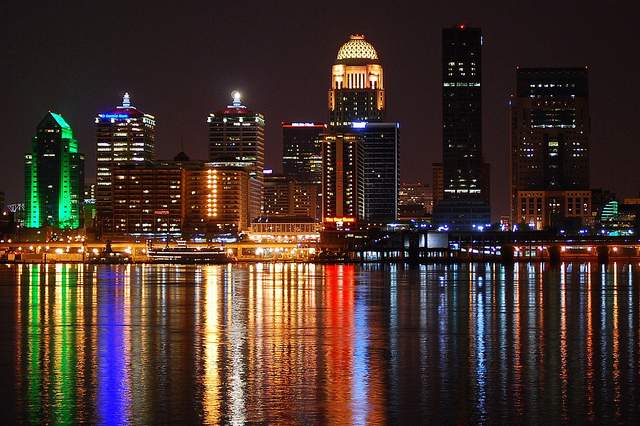 Named in honor of King Louis XVI of France, Louisville is located on the banks of the Ohio River at the intersection of three major interstates. A top of the line culinary school in Sullivan University, an award-winning farm-to-table program, more than a dozen James Beard chefs and a steady flow of bourbon have all contributed in making this city an epicurean delight. Bourbon is to Louisville what cherries are to Traverse City – you will find whisky-infused desserts, entrées, butters and sauces all over town.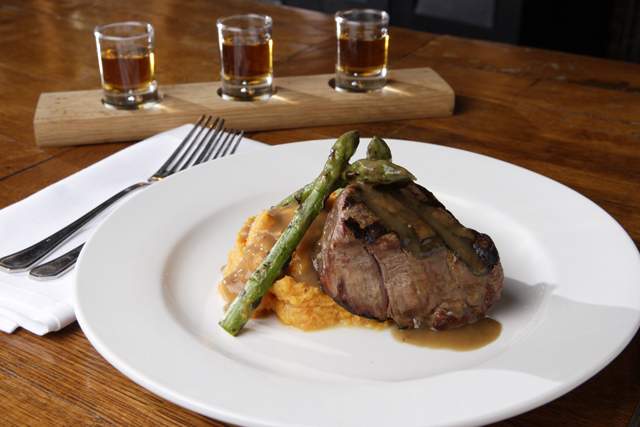 You don't have to be a whisky connoisseur to go bar-hopping along the Urban Bourbon Trail; all you need is an open mind and a good appetite. For a taste of what the locals eat, check out the group of independently owned and operated restaurants, collectively called the Louisville Originals. These places use flavors from all over the world, their prices vary from high-end to cheap, the portions range from hearty to minuscule, but they have one thing in common – a touch of old-fashioned southern hospitality.
When it comes to visiting the farmers' markets, you will be spoilt for choice but if I was forced to pick one, I would say go visit the Bardstown Road Farmers' Market at Deer Park. A twenty-minute walk away from the market, you will find a chic bistro called Lilly's, whose Cordon Bleu-trained chef/owner Kathy Cary is the pioneer of the farm-to-table initiative in Louisville. The local specialties are many and varied, but few can compete with the popularity of the Hot Brown (a golden-brown open-faced turkey sandwich with bacon and Mornay sauce), that was invented in The Brown Hotel in 1926. Some joints put their own spin on it, but if you are craving the original, go to the hotel where it all began. A cherished landmark located at the corners of Fourth and Broadway in downtown Louisville, the hotel is also home to the famous English Grill.
>> Read about traditional drinks to try on your travels
Whitefish, Montana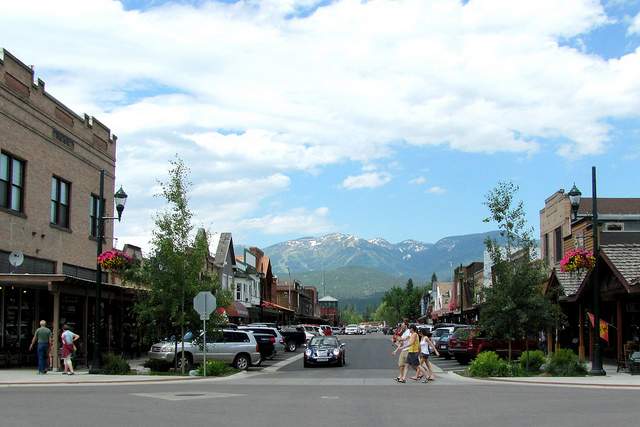 Before its reinvention as a ski-resort, Whitefish was just another sleepy lumber and railroad town in the Northern Rockies, with its proximity to Glacier National Park being its only claim to fame. Today, this town of 8,000 people is known as the recreational capital of Montana with no dearth of renowned chefs and restaurants.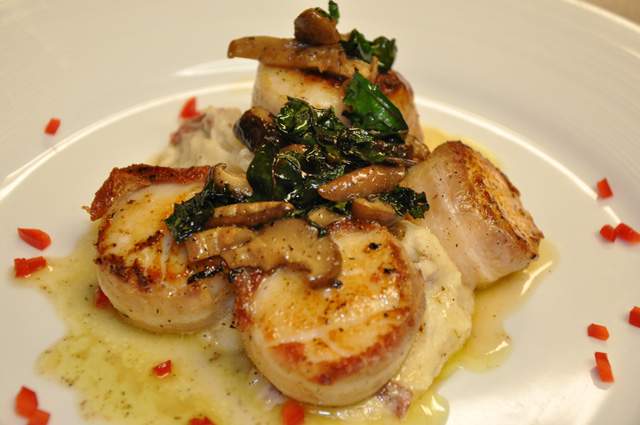 Just because you are in a small western ski-town doesn't mean that all you'll ever get to eat are belly-busting portions of steaks, burgers, and chops. Although, if that is what your heart desires, you can always go to the Great Northern Bar & Grill on Central Avenue. For fine dining, there's Café Kandahar, whose chef/owner, Andy Blanton, was nominated as a semi-finalist (the second year in a row) for the James Beard Award's Best Chef in the Northwest Region. Supporter of the Slow Food movement, the French style Bistro Rising Sun is a coveted breakfast hangout with spectacular views of the surrounding mountain peaks.
If you have a longing for southern fare in the middle of the wild west, stop at Tupelo Grille on Central Avenue and later, you could cap off the evening with a glass of Dark and Stormy (dark rum and ginger beer) at the Red Room Basement Bar. If you had thought your only option for drinks would be at a saloon with swinging doors, you will be in for a surprise at the Red Room. A fairly new entrant in the center of downtown, this chic bar has specialty microbrews, wine, tapas, wood-fired pizzas, and a great selection of desserts. The Warm Flourless Chocolate Torte laden with a rich coating of ganache will satisfy your sweet tooth while restricting your intake of those pesky refined carbohydrates. And with all these eateries in town, can a farmers' market be far behind? Every summer Tuesday, the market can be found at the North end of Central Avenue, which, as you must have guessed by now, is the street with the most eats.
>> Book a flight to Montana and read 10 of the Best Places to Hike in the United States
Portsmouth, New Hampshire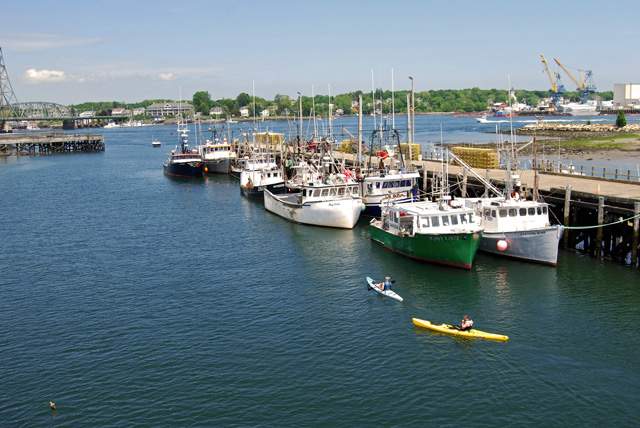 About 56 miles north of Boston, along the banks of the Piscataqua River, sits the town of Portsmouth. For many, this pretty harbor city of 21,000 is a pleasant stopover on the way to Maine's rocky beaches, but few regard it as a destination in itself. Packed with residential architecture from the 18th to the early 20th century, this seaport has a Market Square where rows of beautiful brick buildings host restaurants, boutiques, brew pubs, galleries, and cafes. The dining scene is eclectic but understated; you have to know your way around town and spend more than a day if you want to hit all the best spots.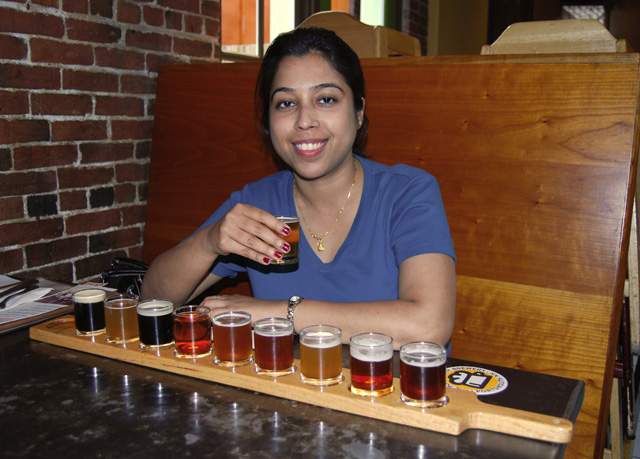 Influenced by Spanish, North African, Turkish and Mexican cuisine, Black Trumpet is a family-owned Bistro and Wine Bar overlooking the scenic waterfront. Chef/Owner, Evan Mallett changes the menu every six weeks to make the most of seasonal ingredients. Known for its funky décor and American-Asian fusion food, The Green Monkey on Pleasant Street, about two blocks away from Market Square is a great find. Try their crispy Green Apple and Pork Wontons, which is served with a sweet Thai dipping sauce, and you won't be disappointed.
A local hotspot, Jumpin' Jay's Fish Café is known for its "Catch of the Day," which offers four to six varieties of fish with a choice of gourmet sauce or marinade. More often than not, the catch is local, but on a few occasions, the haul comes from far-flung places like New Zealand and Ecuador. For a sip of sparkling sake or local handcrafted beer, your best bets are Two Ceres Street and the Portsmouth Brewery respectively.
Read more about culinary travel:

Photos by: Brent Bergherm, Andrae's Kitchen, Mike Norton, the real janelle, Bryan Bruchman, doctor paradox, MoMaBi, Feast Bistro, sniggie, Bourbons Bistro, twbuckner,  Tupelo Grille – all others by the author and may not be used without permission