Part of what we love about indie travel is doing the abnormal.  Getting outside the box of the typical one and two week vacation.  In today's article, we replicate the route of fictional Phileas Fogg, the character created by Jules Verne in 1873 in his classic adventure "Around the World in 80 Days:"  London>Suez>Bombay (Mumbai)>Calcutta (Kolkata)>Hong Kong>Yokohama (Japan)>San Francisco>New York>London. Of course, you can dedicate whatever time you have available to do this trip, but in it's classic form this trip takes 80 days. 

It is a wager of £20,000 (over $1.5m today) that sends Phileas Fogg off on his around the world trip. Betting that he can circumnavigate the globe in 80 days, he leaves London with his trusty assistant, Passepartout, a small carpetbag, and a large stash of money.

Like most round the world trips, Fogg experiences many challenges along the way. He rescues a woman about to be sacrificed, fights off Sioux Indians, and has to adapt his travel plans when things go awry, which involve him buying an elephant and chartering a boat, all the while being pursued by a detective who is convinced he is a thief.  Although Fogg is not the most inquisitive type of traveler, sending Passepartout off to do most of his sightseeing, his route takes him to some of the world's most iconic cities, a fact that keeps this classic route as fresh and exciting as it was when it was first conceived over 100 years ago.
Why take this trip?
Pros
The challenge of charting the route of a fictional travel legend.
Cover some of the world's biggest travel hubs.
Visit locations not on the usual RTW route – Suez/Yokohama.
8 stops in 80 days gives a fair length to explore each location.
Kudos and a great conversation breaker along the way.
Cons
Need to check travel advice before visiting Suez due to regular demonstrations and unrest.
Doing his trip exactly misses some "not to be missed" spots like Tokyo, Cairo, and Agra (Taj Mahal).
80 days is an unusual trip length.
Hitting big cities is expensive and dorms off the backpacker trail can be hard to find e.g. Suez.
Unique to this route:
Travel with an inspirational sense of time gone by.
Escape the classic backpacker route.
Cheat by taking more than 80 days to turn this into a bigger Europe, North Africa, India, Asia, and USA adventure.
Opportunities to include overland travel, especially in India and the USA, to align your trip closer to Phileas Fogg's journey and cut costs at the same time.
Appealing to:
Anyone with a sense of adventure.
Couples – Fogg travels with Passepartout.
Solos – as Fogg discovers, Passepartout can be a liability at times.
Families – big city facilities for much of the route make this more family friendly than most trips, assuming you can hack 80 days moving with kids.
RTW context
Airborne travel was still over 100 years away when Fogg went around the globe, and so he relied entirely on land and sea to complete his trip. This resulted in an arduous journey where his 80 days were almost entirely consumed by travel, hopping from train to boat to train. Taking advantage of the availability of flights, it is possible to dramatically reduce journey times, leaving more days for exploration at each destination. To add a greater flavor of Fogg's travel style, try adding some overland routes into the mix. For example, consider using India's rail network to get from Bombay (Mumbai) to Calcutta (Kolkata), a route that can be done in as little as 27 hours non-stop. Otherwise taking the 3,000km journey from San Francisco to New York can be done in three nights, non-stop.
Practical information
When to go/Weather
Mr. Fogg undertook his trip around the world starting on October 2 and ending on December 21, but this meant cold winter travel in most of the destinations. Although this route takes in a broad number of countries and continents, making it difficult to arrive at the optimum time in each place, particularly when working to an 80-day timetable, it is overall better to begin this trip late Winter/early Spring.
Starting your adventure in February or March will take you to most locations close to the best season to travel or within the shoulder seasons, assuming 10 days is spent in each location. If you're looking to plan an extended trip, here is more detail on when to go and the weather in each city on this itinerary.
London: The best time to visit London is from March to September. However, the supposed peak summer season from June to August has been a wash out in London for several years running with some flash flooding, so you may want to avoid these months, and if you do visit during that time, be sure to take a raincoat. Winter, particularly December to February, is best avoided when snow and bad conditions can grind the country and its transport to a halt. 
Suez: Egypt is generally hot and dry year round, but for less sticky travel, the best time to visit is during winter from December to February. June to August should be avoided when temperatures soar to 105F degrees (40C) and will leave you wanting to split your time between cold showers and an air-conditioned room. 
Bombay (Mumbai): October to April is the best time to visit Mumbai when the temperatures are most bearable and the skies the driest.  Be aware that the Ganesha Festival takes place in August/September, creating a peak travel period. If possible, avoid June to September, which is the hot and wet monsoon season.
Calcutta (Kolkata): Similar to Mumbai, October to March is the ideal time to visit, though bear in mind that the Durga Puja festival takes place in October. Peak summer heat hits between April and May, while the monsoon pours down from June to September.
Hong Kong: October to December is one of the best times to visit Hong Kong. March to May has higher temperatures but humidity also increases and fog can cloud the sights. June to August should be avoided when the city gets uncomfortably hot and rainy.  You may also try to miss September when it is typhoon season.
Yokohama: Japan experiences a short rainy season from mid-May to June, and although winter (December to February) drops to only a few degrees above freezing, is not prohibitively cold. Summer, on the other hand, can be oppressively humid while August to October is typhoon season, leaving March to early May as the best time to visit. Try to time your visit to coincide with the cherry blossom flowering, but avoid Golden Week, a peak local travel week towards the end of April/beginning of May.
San Francisco: April and October are the best months to visit, with relatively clear skies and moderate temperatures. Otherwise, Spring and Autumn are generally good seasons to see San Francisco. Try to avoid November to February when there is a lot of rain and cold temperatures, while Summer also isn't ideal as it can be foggy.
New York: The best months to visit New York are May, September, and October. June to August is fine to travel if you can cope with the heat and humidity. Winter can be magical if you can hack the cold, snow, and crowds – just think of the numbers who flock to the city for Thanksgiving, Christmas and New Year.
For more in depth weather information, check out the following:
Which direction to go
To do this trip in true Phileas Fogg style, you should travel from west to east from London to Suez. However, first time travelers might find the route easier attempting the USA before diving into the more exotic cultures of Egypt and India.  
Time zones
Suez: GMT+2
Bombay (Mumbai): GMT+5.5hrs
Calcutta (Kolkata): GMT+5.5hrs
Yokohama (Japan): GMT+9hrs
San Francisco: GMT-8hrs
New York: GMT-5hrs
Leaving from London this trip is good for slowly acclimatizing to the changing time zones, with each stop adding a few extra hours. The biggest jump in time difference comes when traveling from Japan to San Francisco, which has a difference of 17 hours. Prepare for jet-lag!
Shots and visas
You should visit your health-care provider 4-6 weeks before travel and take a detailed itinerary of your travel plans with you. Assuming all of your routine vaccinations are up to date the following additional vaccinations are recommended:
Tetanus booster (if required), Hepatitis A, Typhoid, and Poliomyelitis. Other vaccinations might be recommended depending on your activities or if you add in rural areas, so consult the CDC website and speak with your health advisor for more details.
There is variable malaria risk in Calcutta and a low risk in Mumbai, so also ensure you discuss malaria protection with your health-care provider.
Learn more about travel immunizations and how to sort out visas for a RTW trip
Packing
Phileas Fogg was a light packer, "We'll have no trunks. Only a carpet bag, with two shirts and three pairs of stockings for me, and the same for you. We'll buy our clothes on the way. Bring down my mackintosh and travelling cloak, and some stout shoes…" Fogg also carried his trusty travel guide – not the Lonely Planet, but a bound copy of Bradshaw's Continental Railway Steam Transit and General Guide with timetables of the steamers and railways.
Assuming you will hit most locations in spring, lightweight clothing is recommended. Try to pack items that are quick to dry as India and Hong Kong can get pretty humid, and you may want to consider buying your lightweight clothing in India where the prices are much lower and the material suited to the country. Extra layers including some long sleeves and trousers will be needed for London, San Francisco, and New York, particularly at night when temperatures can drop. Although jeans aren't usually ideal for travelling (too heavy and hard to dry), as you will be visiting a number of cities, a pair of denims will usually come in handy. A raincoat or umbrella is recommended for surprise downpours, but assuming you take your trip around March and travel for 80 days you shouldn't need to take any hardcore winter clothing unless you find yourself in London in February, when you'll want a coat. Do make sure you have clothing to cover your knees and shoulders for India, particularly when visiting temples.
To read more about packing, check out these articles:
Trip notes
London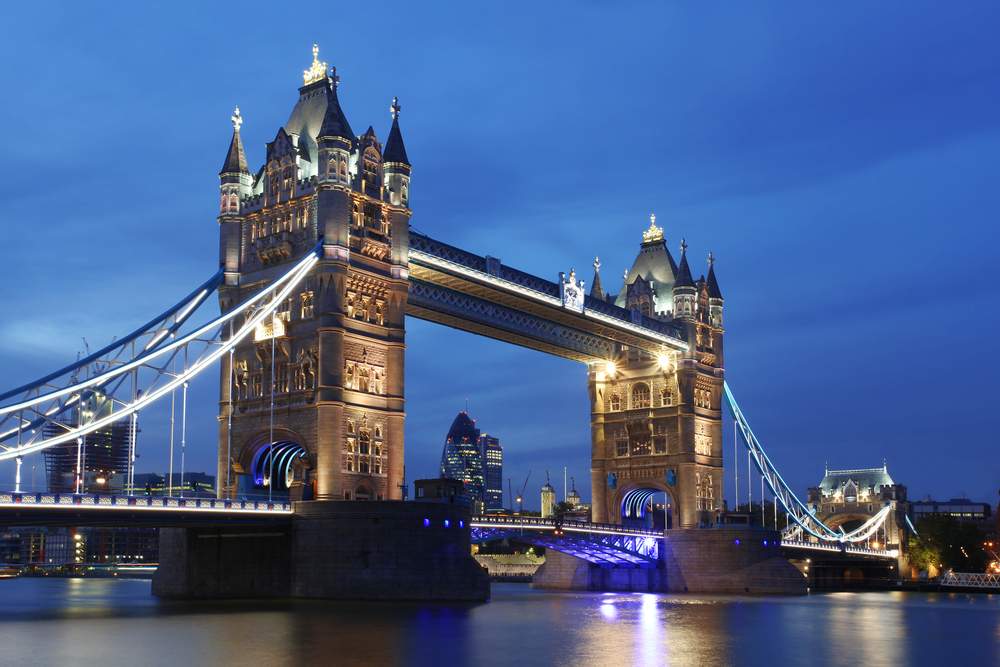 5 Exclusive Clubs to Visit in London
Phileas Fogg was a member of the Reform Club (104 Pall Mall), which is where he entered into the wager that he could travel around the world in 80 days. Although the famous Reform Club is still in existence, it is unfortunately accessible to members only. However, London has many clubs that can give you the same exclusive feel. Try these 5:
Milk & Honey: This is a member's bar that permits non-members to gain access to the club during the early part of the week until 11pm.
The Experimental Cocktail Club: Hidden behind a non-descript door in the middle of China Town, you're recommended to contact the club in advance by email to ensure entry.
The Covent Garden Cocktail Bar: Designed as a British cocktail bar and kitchen, the CGCB does require membership, but it is free and can be done online.
Kettners: Comprising four Georgian town houses and opened in 1867, Kettners is more of a house and home than a club. Try and bag a booth for the most exclusive feel. 
Worship Street Whistling Shop: The prohibition era is experiencing a revival at this underground bar that exudes exclusivity with a secret feeling to its location.
London on the cheap
The plain fact is that London is not a cheap city. However, in a city this crammed there are plenty of free or cheap attractions and a resurgence in the popularity of street food is a great help for budget minded travelers.  Hostels cost around $30 to stay in central London and a meal in an inexpensive restaurant is around $20. Cooking in your hostel or finding street food will always be the cheaper option, and if you're careful, you can survive on under $50 a day. Whatever you do, don't pay full price for single underground (subway) fares, which cost £4.30 per ride (nearly $7)!  Instead buy an Oyster card where fares are only £2 per trip (around $3).
London on a mid-range budget
A three-star hotel can cost anywhere from $75 to over $300 per night depending on location, while a three-course meal for two in a mid-range restaurant will cost around $75. Do check online as many restaurants have deals or offer discount vouchers to get more for your money.
Check out our London Indie Travel Guide

Suez, Egypt
5 Egyptian Foods to Try in Suez
When Fogg arrives in Suez his only jaunt is to get his passport stamped, "He sat down quietly to breakfast in his cabin, never once thinking of inspecting the town, being one of those Englishmen who are wont to see foreign countries through the eyes of their servants."  While you're likely to be inclined to see more of Suez than Fogg, do take time to explore the wonderful foods of Egypt.
Ful Medammis: This popular dish consists of fava beans cooked, mashed, and served with onions, garlic, lemon, and olive oil. Ful is pronounced "fool."
Koshari: Often considered to be Egypt's national dish, koshari is a cheap food that can be found in many street stalls and is a carb-loading delicious blend of rice, lentils, chickpeas, and macaroni topped tomato sauce and fried onions.
Baba Ghannough: A blend of eggplant (aubergine), chickpeas, lemon juice, cumin, and oil, Baba Ghannough needs plenty of bread for dipping.
Shawarma: Chicken, beef, or lamb is shredded into a pita and drizzled with tahini to make shawarma, a staple food that can be eaten on the go.
Falafel: Chickpeas and fava beans are ground and deep fried to make falafel, which is usually served in a pita with salad, pickles, and hot sauce or tahini.
For something sweet try Baklava. You only need a small taste of these buttery, super sweet pastries made from filo pastry, chopped nuts, and bound together with honey or syrup.
Suez on the cheap
Suez doesn't have a great range of budget accommodations, but Cairo is only around 1.5hrs away where you can get a hostel for around $8 per night. With the prevalence of street food, it is possible to eat cheaply in Egypt, and transport at $0.30 for a one way fare makes it easily possible to survive on a budget of less than $30 per day.
Suez on a mid-range budget
A three star hotel in Suez costs from $45 to $100 per night, while a meal for two in a mid-range restaurant comes to around $30. Domestic beer in a restaurant will set you back around $2.75 while an imported beer is close to $5. Staying in a lower end 3-star hotel and including some street food you can get by on a budget of under $100 per day.
Read through our Egypt Indie Travel Guide
Mumbai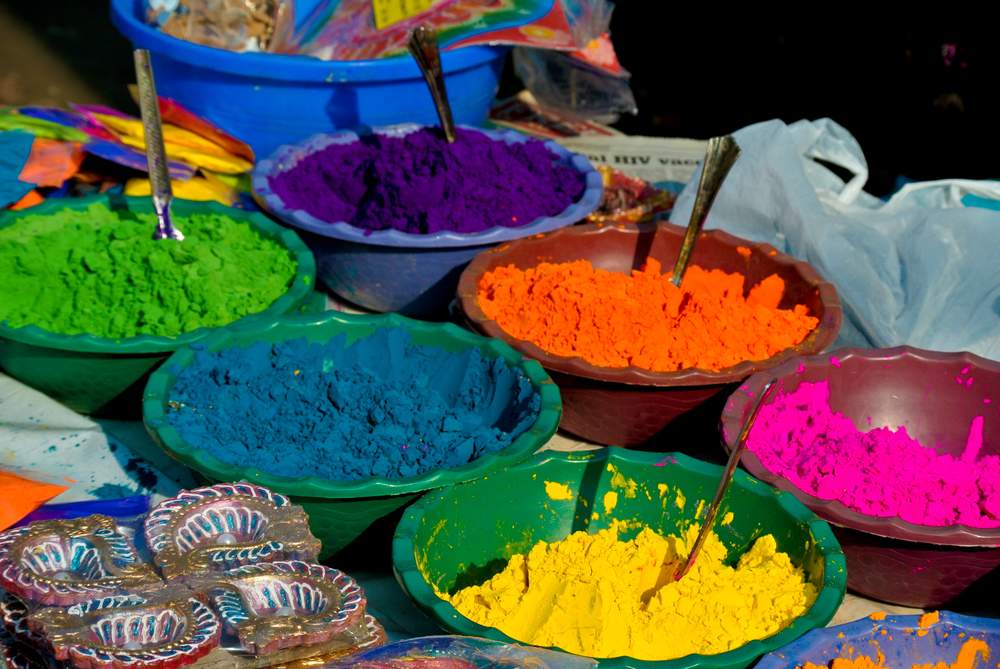 5 Places to Explore Real Life in Bombay (Mumbai)
"A curious place, this India?" [Passepartout]
"Oh, very curious. Mosques, minarets, temples, fakirs, pagodas, tigers, snakes, elephants! I hope you will have ample time to see the sights." [Detective Fix].
India is a curious place with many sights, but in Mumbai the best sights are woven into the city's everyday life.
Dharavi Slum: Mumbai is home to Asia's largest slum. Take a guided tour of Dharavi Slum to find out first hand the reality of life for a significant number of people in Mumbai. Aimed at dissolving stereotypes and bringing income to the community, a tour is a worthwhile expedition.
Mahalaxmi Dhobi Ghat: The scent of soap fills the air at this open-air laundry where washer men (dhobis) wash Mumbai's dirty laundry, by hand, in public.
Chor bazaar (thieves market):  Rummage for antiques of Phileas Fogg's era at this lively market. Dress conservatively as the market is in a Muslim area.
Marine Drive Chowpatti: Watch the sunset with the locals at this popular beach. Eat your way along the beach sampling the snacks on offer by the large number of food vendors.
Bollywood Film City: Mumbai is the epicenter of India's exotic Bollywood film industry. Visit film city to see movie making in action.
Mumbai on the cheap
Mumbai receives a fair proportion of international travelers, and its costs are accordingly higher than elsewhere in India. A budget hotel costs around $15 to $20 per night. A liter and a half of water costs around $0.50 and half a liter of domestic beer around $1.60 from the supermarket. Street food is the most economic option, and you can eat for under $2 if you seek out local eateries. Even in an inexpensive restaurant you will pay less than $4 for a meal, while local transport is very cheap, costing around $0.30 for a one-way ticket. A daily budget of $30 should get you by.
Mumbai on a mid-range budget
A 3-star hotel costs around $80 per night, while a three-course meal for two in a mid-range restaurant costs around $17. It is worth splurging on a sunset cocktail at AER, the rooftop bar at the Four Seasons Hotel, which has views out to sea.
Read our Mumbai Indie Travel Guide
Kolkata
5 Volunteer Opportunities in Calcutta (Kolkata)
During the trip from Bombay to Calcutta, Fogg and Passepartout rescue a young woman, Aouda, who was fated to be sacrificed. In modern day Kolkata, problems persist. Learn from Fogg's charitable efforts and consider an extended stay with these volunteer programs:
New Light: Based in Kalighat, one of Kolkata's oldest red light districts, this charitable organization provides shelter, healthcare, and legal aid for women and girls who are victim of trafficking or prostitution.
Missionaries of Charity: One of the most well known charities in Kolkata, Missionaries of Charity has many homes providing care and assistance for refugees, the mentally ill, and lepers amongst others.
CINI Asha: Asha means hope and CINI stands for Children in Need Institute. This organization works to help the street children in Kolkata.
Calcutta Rescue: This non-government organization focuses on caring for the underprivileged and is particularly interested in volunteers with professional skills from medicine to IT, handicraft experts, and physiotherapists.
Disha Foundation: Aimed at encouraging slum children to harness their talents to gain an education and employment, Disha volunteering has a focus on creative activities including dancing and singing.
Note: the above are not voluntourism programs, so do not require payment to volunteer (though donations are always welcome). Minimum periods of volunteering may apply.
Kolkata on the cheap
The lack of hostels can push up the price for solo travelers, with budget hotels coming in between $16 to $20 a night, though you're likely to find cheaper places if you look around when you arrive. Otherwise, prices are kind to budget travelers with an inexpensive meal in a restaurant costing around $2 and street food and transport costing even less. Getting by on $30 per day is doable.
Kolkata on a mid-range budget
A three star hotel generally costs between $75 to $125 per night, but a meal for two in a mid range restaurant can help your saving – costing around $10 – meaning you can eat and stay at a decent standard for around $100 per night.
Check out our Indie Travel Guide to Calcutta
Hong Kong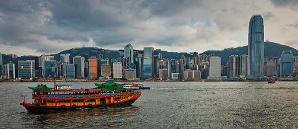 5 Ways to Witness the Water in Hong Kong
Phileas Fogg misses his steamer from Hong Kong and has to think creatively, chartering a boat to get him to his next destination, but not before inspecting the port. "At the Victoria Port he found a confused mass of ships of all nations: English, French, American, and Dutch, men-of-war and trading vessels, Japanese and Chinese junks, sempas, tankas and flower-boats, which formed so many boating parterres." Here are five ways to enjoy Victoria Harbor in Hong Kong.
Star Ferry: Thought to be the world's cheapest boat tour (less than $0.50), this commuter ferry takes a 60-minute cruise on the harbor and has its origins dating back to 1880.
Symphony of Lights: Holding the Guinness Record for the World's Largest Permanent Light and Sound Show, the symphony of lights illuminates Hong Kong's skyline each night and is best witnessed from the harbor or a boat on the water.
Cruise on a junk boat: Acqua Luna offers the chance to sail on a traditional Chinese junk boat. Enjoy the contemporary interior and inclusive bar that comes with this cruise.
Victoria Peak: One of Hong Kong's top attractions, take the peak tram to the top of mount Austin for sweeping panoramas across the harbor.
Visit Tsim Sha Tsui Waterfront: Riddled with bars, restaurants, and shops, the Tsim Sha Tsui Waterfront is a popular tourist area that provides a different view of the harbor.
Hong Kong on the cheap
Although Hong Kong is not cheap, it is not as expensive as some of the other cities on this route. A dorm room will set you back around $17-$20 per night and a cheap restaurant meal around $10. The Star Ferry is by far the best value attraction with other transport costs being around $1.50 for a one-way ticket. Domestic beer from the supermarket costs around $2.50 and not much less for bottled water (around $2). Factor at least $50 a day for Hong Kong.
Hong Kong on a mid-range budget
A bed for the night is going to be the biggest cost starting at around $80 for a three star hotel, but a meal for two in a mid-range restaurant isn't much cheaper at around $65. Keep to the local beer rather than imported brands to reduce costs (around $3 versus $6). Taxis costs are around $1.60 for 1km compared to the same price for a one-way ticket on local transport. A $100 per day budget is realistic for mid-range travelers.
Read our Hong Kong Indie Travel Guide

Yokohama
5 Tastes of Yokohama
Yokohama was one of the first international ports to open to foreign trade in 1859 and has grown into Japan's second largest city. Upon arrival, Passepartout, separated from Fogg, finds himself hungry and observes the different diet of Japan, based almost exclusively on fish and rice. Were Passepartout to visit today, he would notice a curiously large number of attractions dedicated to food.
Ramen Museum: Everything from the history to bowls to soups and toppings used for this popular noodle dish are featured at this museum. There are also nine ramen restaurants with ramen from different regions in Japan.
Cup Noodle Museum: Not content with a Ramen museum, Yokohama also has a cup noodle museum that pays homage to the creation of instant noodles.
Kirin Beer Village: Take a tour of one of Japan's top beer breweries. Learn the history and enjoy a free tasting.
China Town: What sets Yokohama's China Town apart from others is that it is Japan's largest. Go with a hunger and sample the steamed buns.
Sankei-en Gardens: Amidst the beautiful, traditional gardens are several tea houses where you can experience the delights of a tea ceremony.
Yokohama on the cheap
Keeping in mind that Japan regularly features at or near the top of the list of the world's most expensive countries, be prepared to pay over $30 for a budget bed. A "cheap" meal in a restaurant costs around $15, and steer clear of alcohol if you want to keep costs down – beer is around $6 in a bar and $3-4 in the supermarket.  Backpackers can probably get by on about $40-$50 per day.
Yokohama on a mid-range budget
A mid-range meal for two is not dramatically more expensive than dining in a cheap restaurant, costing around $20, but a three star hotel will cost a hefty $137 to $200 per night. Consider booking last minute to secure a deal. All in, budget more than $150 per day in Yokohama.
Check out our Tokyo Indie Travel Guide

San Francisco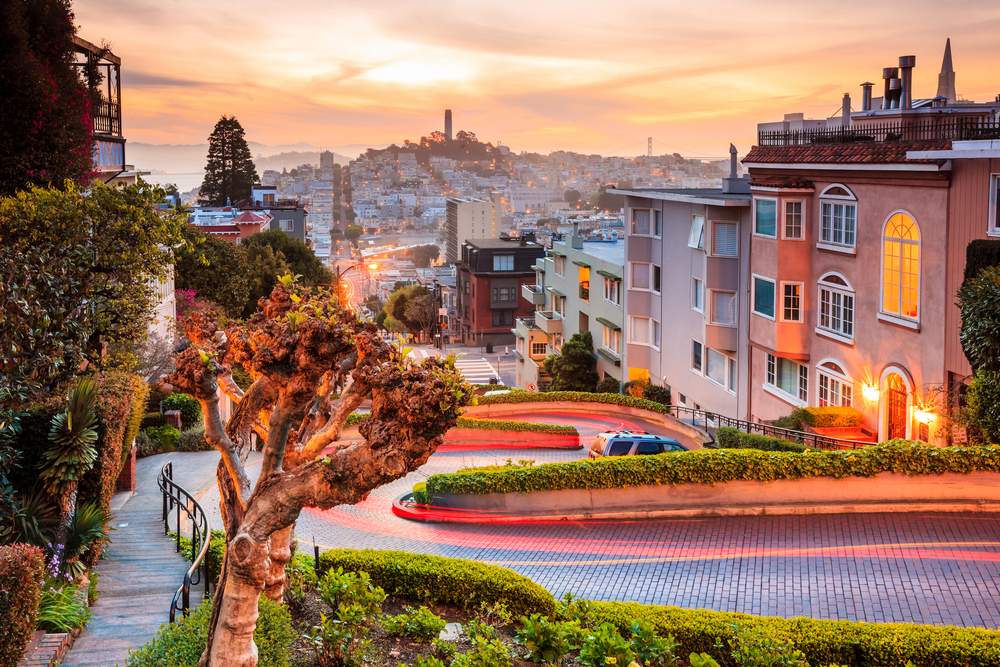 5 Modes of Transport for Seeing San Francisco
Between San Francisco and New York Fogg embarks on the ocean-to-ocean rail journey, "…united by a metal ribbon, which measures no less than three thousand seven hundred and eighty-six miles." If you intend to fly the distance, get your travel fix in San Francisco with these 5 different modes of transport for seeing the city.
Drive over the Golden Gate Bridge: Between the severe gradients of the roads and the city's traffic, driving in San Francisco isn't ideal, but taking to the wheel and heading over the Golden Gate Bridge is an experience you're unlikely to forget.
Hop on a Cable Car: You'll probably use the iconic trolleys in San Francisco at least once during your stay. The first line was opened in 1873, one year after Fogg's journey to the city.
Catch a boat to Alcatraz: Alcatraz is one of San Francisco's top sights. Catch a ferry to this isolated island that has held some of the world's most notorious prisoners.
Ride the Magic Bus: Be transported to the 1960s and the Summer of Love as you explore the life of the Beatnik generation on this psychedelic bus tour of San Francisco.
GPS Guided Car Rides: Hop in a tiny bright yellow car and be guided by the talking GPS around the sights of the city.
San Francisco on the cheap
San Francisco is possible to visit on a budget if you're careful and plan ahead. There are many free walking tours that can help you around the sights by foot, and with some research online you can find restaurants serving dinner for under $10. Otherwise, try the student hangouts for cheaper eats. Dorm rooms cost around $25 to $40 per night, so you should be able to travel on about $50-$75 per day in San Francisco if you're careful.
San Francisco on a mid-range budget
A three star hotel costs around $100 to $300 per night, while a meal for two in a mid-range restaurant costs around $60. Consider trading a few meals for budget restaurants, where prices are around $15, and you'll be able to can get by on under $175 per day. The San Francisco CityPASS is a good option for a longer stay, giving a Muni and Cable Car Pass and entry to 4 attractions at a cost of $84instead of $148.
Read our San Francisco Indie Travel Guide
New York
5 Things to do in New York on a Budget
Fogg had worked his way through much of his travel budget by the time he got to New York, and you probably will have, too. Here are five ways to explore New York on a Budget.
Take the Staten Island Ferry: The ferry remains one of the best free attractions in the city, taking you past the Statue of Liberty. Take a picnic for the full cruise effect.
Kayak at the Downtown Boathouse: Instead of paying to row on the lake in Central Park, head to the Downtown Boathouse to kayak in the harbor for free.
Visit Governor's Island: Recently given back to the city by the Federal Government, the island is a mass of open space with bike paths, picnic tables, and hammock, making a nice change to Central Park. The ferry here is free on weekends in the summer.
See Views from the High Line: This abandoned elevated railway line has been transformed into a park that offers great views out to the Hudson river and includes art installations.
Find Free Days: Many of New York's top attractions have free days or "suggested" entry prices meaning you can pay what you can afford. Check out Brooklyn Botanical Gardens, Brooklyn Zoo, the Natural History Museum, and MOMA amongst others.
New York on the cheap
Winning the award for most expensive accommodation on this route, make sure you save enough money to see you through New York, where the dorm rooms cost around $45 to $70 per night. Thanks to the presence of street food, cafes, and supermarkets you can eat relatively cheaply, and even a meal in an inexpensive restaurant can be had for not much more than $10. As with most expensive cities, there is a wealth of tips online for seeing the city cheaply, but you still want to set aside at least $50-$75 per day for the Big Apple.
New York on a mid-range budget
New York and budget accommodation don't tend to go hand in hand, with three star hotels coming in around $150 to $300 per night. Consider trying an online price auction site like Priceline to get a deal. You won't be able to specify a hotel but the glut of hotel rooms in the city can reach rock bottom prices is you are traveling outside of peak period. Explore inexpensive restaurants to keep prices down, otherwise a meal for two in a mid-range restaurant will cost around $80. Plan to spend close to $150-$175 per day in New York on a mid-range budget.
Fogg managed to make it back to London within his planned 80 days, but with the sights and cities on offer in this route you'd be forgiven for taking longer.
Read the New York Indie Travel Guide
Check out some other route planning articles and start building your route today: