South America
can appease any traveler, from the solo backpacker out on his or her first international trip after college, to the young, married couple looking for adventure before settling down, to the family looking to expose their youngsters to fascinating cultures, to the retirees wanting to get off the cruise circuit to see countries and cities unique to the rest of the world.
This massive continent literally has it all. From the magical, mystical ruins of Machu Picchu in Peru, to the surreal, otherworldly terrain of Bolivia, to the friendly, red wine drinking, red meat eating locals of Argentina, to the glaciers and hiking mecca of Patagonia in southern Chile and Argentina, South America truly offers something for everyone.
"Think of anything that interests you, and South America probably has it. "
Do you want to dance the night away until the wee hours of the morning with some of the best dressed, friendliest, and laid back people in the world?  Make a trip to the Argentine capital of 
Buenos Aires
.  How about hiking through the jungle on a search for the world's largest snake or seeing landscapes that seem like they're from another planet? 
Bolivia
 has both and is just the thing for you.  What about you hikers out there?  Don't worry, there's plenty for you as well with the stunning scenery of 
Patagonia
 in southern Argentina and Chile.  History buffs?  The 4 day 
Inca Trail hike
to Machu Picchu is in order.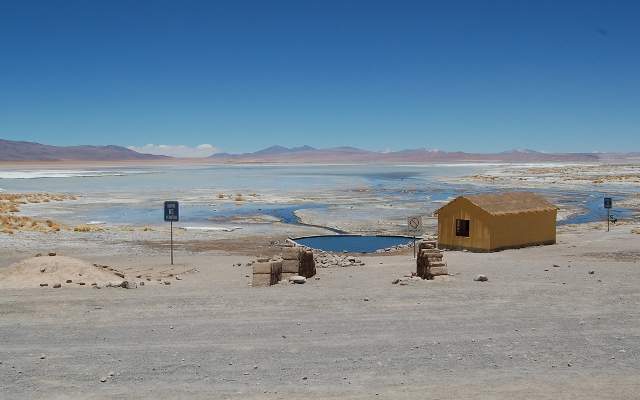 How to Add South America to Your Multi-Stop Trip
South America is a great destination to add to your longer, multi-stop trip. It's a massive continent that has tons of variety, and the low costs of travel make it a great place to stay a while.
The only negative aspect of adding it to a longer trip is that it does tend to be expensive to fly in or out of the continent, so you may have to get creative when building your route. But the good news is that it's relatively easy to travel overland around the continent, and there are plenty of big hub cities (Buenos Aires, Santiago, Lima, Rio, Quito, and Bogota among them) to fly in and out of. Check out the Indie itinerary below as an example.
To build, price, and book your own trip, we recommend Indie. If you'd rather get some expert advice  on where to go when and in what order to make the most of your multi-stop route, we recommend AirTreks.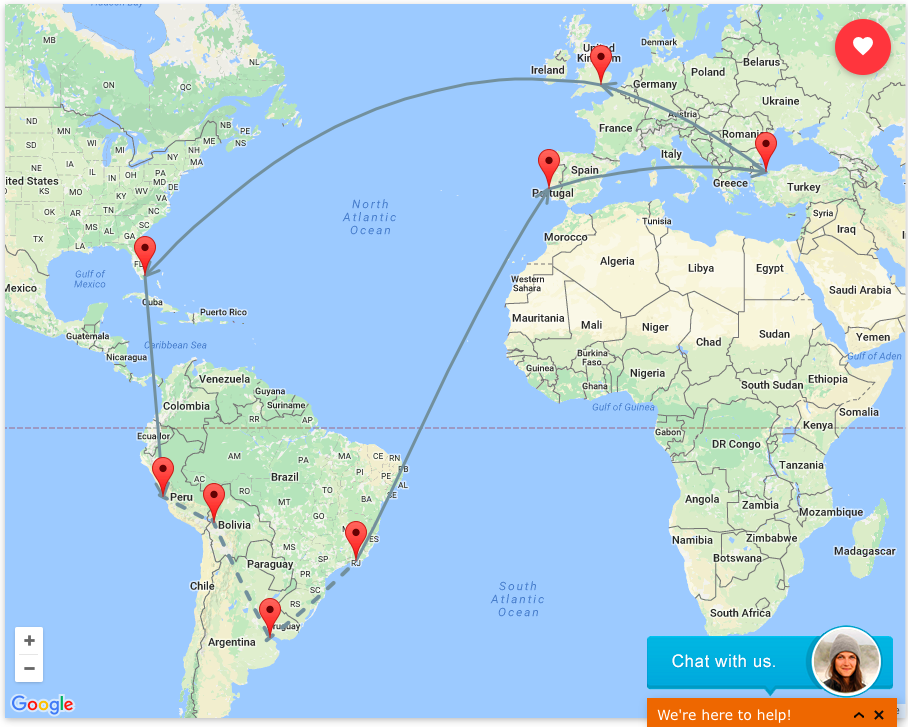 What to expect
Because of the media's focus on gloom and doom abroad, you may have overlooked
South America
as a safe travel destination.  But I'm here to inform you that it's is perfectly safe so long as you stay current on what's going on politically and don't stray into areas that are known to be dangerous for travelers and locals alike.  In short, use some common sense, and more than likely you'll come home perfectly fine and happy from a wonderful trip.
How to get around

South America is a huge continent,  almost as big as North America and about twice the size of Europe.  With an infrastructure that isn't as modern as more developed parts of the world, travel can be slower in South America.  
"Flights within the continent tend to be expensive, so keep an eye out for deals and specials if you're short on time and need to utilize air travel to get around."
  While the flights are fine,  if you have the time,
traveling overland
can be a delight in many countries and, let's just say an "experience" in others.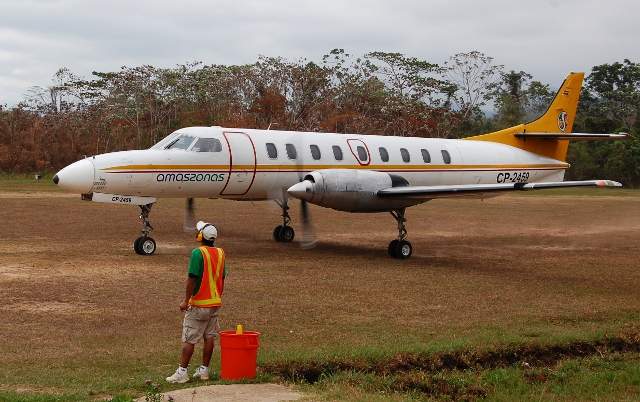 There aren't many rails in South America, so buses are the way to go.  Argentina's buses will spoil you into thinking you're royalty.  Hot meals, reclining seats that allow you to lay down, and even wine and champagne are not uncommon on certain trips, all at a fraction of the price of flying. Peru's roads and buses have been described as dodgy and dangerous, but we experienced nothing but comfort and safety while we were there.  Overland travel in Bolivia is an "experience," but hey, you're in Bolivia.  It's not going to be all sunshine and rainbows, but you're guaranteed to come out of this stunningly beautiful country with some classic public transportation stories.

Costs

Costs vary from country to country throughout South America. Overall, traveling in South America is very affordable.  In a country like Bolivia, it's not uncommon to be able to get by on $25-20USD/day or less.  Living it up a bit would cause you to spend more, but a $50/day budget would have you living pretty nice in most countries.
"On the whole, we averaged $44USD/day/person during our five plus months in South America."
 Those costs includes hiking the Inca Trail to Machu Picchu (around $1000USD for both of us), riding the World's Most Dangerous Road, going on a 4-day jungle pampas tour and a 4-day Salt Flats tour in Bolivia, renting a Buenos Aires apartment for a month, and traveling in Patagonia for 5 weeks during high season.

Countries
South America is huge, so breaking down every country in one article would be tough to do, so we'll cover Peru, Bolivia, Argentina, and Chile in this one, and we'll cover the rest in future articles.
Read more about South America:
Peru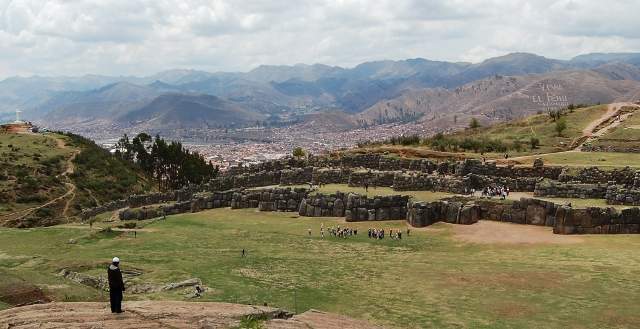 While many automatically think of Machu Picchu when thinking of Peru, and rightfully so, there is much more to this gorgeous country than the famous ruins it's best known for.
Highlights-what to do
Machu Picchu
This was a cornerstone of our trip, and we had massively high expectations for it, all of which were not only met but exceeded. Machu Picchu is magical, and travelers have tons of options when visiting, from taking a train from Cusco to going on a trek. The 4-day classic Inca Trail is most popular, but more hardcore hikers have the options of several week treks ending at the famous site .
Cusco
– The infamous capital of the Incas, and the Sacred Valley which surrounds it, is the most popular and visited city in Peru. Cusco's perched in a spectacular setting and has every amenity for the weary traveler. It is also the jumping off point for any trip or trek to Machu Picchu.
Lima
The Peruvian capital gets some hate from many travelers, but not here. Stunning architecture, diverse neighborhoods, friendly people, and excellent culinary treats will greet you in Lima, not to mention a rugged and picturesque coastline.
Arequipa
If you're a photographer, you could spend a great deal of time in Arequipa taking pictures of the unique buildings. Many were built of sillar, which is a volcanic material that is pearly white in color. It adds a distinctly unique touch to a city standing at the foot of a volcano (El Misti) and surrounded by the Andes. Arequipa is also home to a very cool site in Monasterio de Santa Catalina, and it is the starting point for any trip or trek to Colca Canyon.
Colca Canyon
It's amazing what we don't hear about here in the States. We all think the Grand Canyon is the be all, end all of canyons in the world.
"While the Grand Canyon is spectacular, I bet most don't know that Colca Canyon is twice as deep. TWICE!"
This massive canyon is surrounded by mountains and active volcanoes, and is also home to the largest bird in the world-the condor. Definitely worth at least a trip, if not a trek, into the canyon.
Puno
My mom always taught me that if I didn't have anything nice to say, don't say anything at all. Well, I was never the most obedient of children, and I feel I owe it to you, the readers, to inform you of not only the good but the bad. This was probably my least favorite city on the trip (we visited upwards of 90), and it doesn't make sense. The scenery is there, the location is there, but for some reason it's just a mess of a city. The food was really good though. But if you're going to visit Lake Titicaca, you would be much better served to go to Copacabana on the Bolivian side.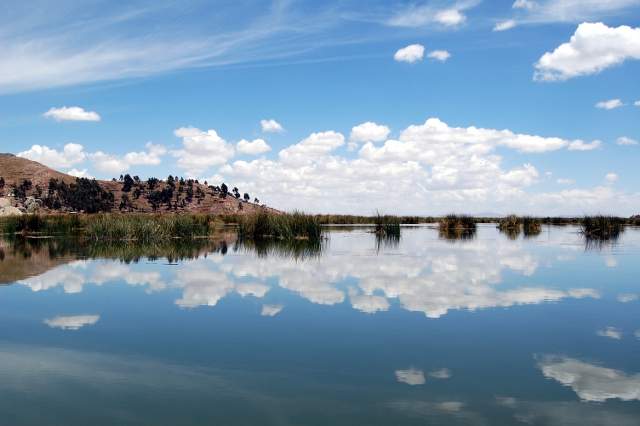 Budget
Ahh, the most important thing for any backpacker or budget-minded traveler– How much is it going to cost me?
Luckily for you, Peru is a very affordable destination while still remaining comfortable. Couples can get by on a tight budget while still staying in private rooms with a private bathroom. Food can also be had cheaply, especially if you stick to local food, which is something I highly recommend in any region.
We averaged $83USD/day while in Peru (for two people), including our Colca Canyon hike and Inca Trail hike, which was quite spendy at nearly $1000USD for the two of us.  We also stayed in private rooms the entire time (with the exception of our treks).
When to go/weather
There are three different zones in Peru, all with different climates.
The Coast
Remember the seasons are opposite in the southern hemisphere, so December-April is summertime here, which means it's hot (ranging from 77-95 Fahrenheit, 25-35 Celsius) and dry. The wintertime (April-December) is a little colder, cloudier, and wetter. The temperatures don't vary much on the coast.
The Sierra
April-October brings dry, hot weather during the day and cooler temperatures at night, oftentimes below freezing. November-April sees the rain come in, bringing cooler temperatures with it.
June-September is the high season in this region, with the Inca Trail and Machu Picchu being most crowded during this time. It's the best time for trekking as you're more likely to remain dry, although temperatures are colder at high altitudes. Remember that weather is always unpredictable in the mountains, no matter what time of year.
The Jungle
Dry season in the jungle is from April-October, and temperatures are hot, up to 95F (35C). The rainy season of November-October won't bring days upon days of rain, but the short, heavy downfalls can wash away roads, and it's very, very humid.
Transportation
We heard some bad stories about transportation in Peru before arriving, and I have to say that we were pleasantly surprised.
"The roads were a bit rough at times (but you are traveling in the mountains a lot), and transportation strikes held us up a few separate times, but overall we were pleased with bus travel in Peru."
Bolivia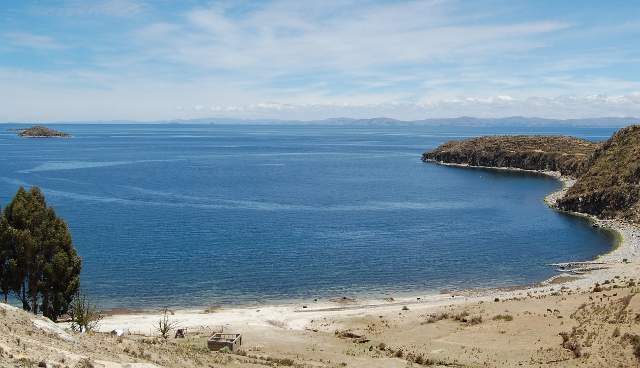 Lunar. Mars. Other-worldly. These are just a few words I overheard other travelers use to describe the scenery and landscape in different parts of Bolivia. The views in this country are truly the most unique of any I have ever visited, and a trip to landlocked Bolivia should be high on the list of any trip to South America.
First, let's dispel any rumors you may have heard. Is the poverty in Bolivia as bad as you've heard? In short, yes, it is a very poor country. Is it the cleanest? Not exactly. Is it easy to travel in? Well, why don't you google "bus la paz to rurrenabaque" and just glance at the results. Safe? Hmmm, what exactly do you mean by safe? The food has to be good, though, right? I wouldn't necessarily say good, and chances are that you'll end up with a case of the Bolivias (a not so distant cousin of Dehli-belly).
"Now that I've done absolutely nothing to eliminate any of your concerns, let me tell you why I wouldn't hesitate for a split second to return to Bolivia tomorrow if someone offered me a flight to La Paz."
Despite the difficulties of traveling in Bolivia, and there are plenty, the rewards for visiting one of the most spectacularly beautiful countries in the world are many.
Highlights-what to do
Coroico
Coroico is recommended for anyone wanting to kick back and relax for a few. Set in the Yungas, Coroico is a quaint little town with gorgeous scenery all around. It's the perfect place to unwind after biking the World's Most Dangerous Road and before the hellacious bus trip to Rurrenabaque.
La Paz
This bustling metropolis is the highest capital city in the world, and it will have your head spinning and lungs piercing with pain if you're not careful. The setting of La Paz is superb, lying at the bottom of a canyon and surrounded by snow-capped mountains. La Paz is the exception when it comes to food, as the culinary opportunities are abundant.
Salar de Uyuni Tour
A Salt Flats tour
is always high on the list of must-sees for travelers to Bolivia. It was no different for us, and it became a highlight of not only our time in Bolivia but all of South America.
"The biggest thing most tourists don't know is that the tour, which is typically four days long, is actually a tour of southwestern Bolivia, with the Salt Flats themselves only visited for a day. "
But don't worry, the rest of the tour is equally brilliant and offers some of those other-worldly landscapes I wrote about earlier.
Pampas Tour
-A trip into the jungle is up there on most itineraries when visiting South America. The advantages of doing it in Bolivia are many, with the cheap cost being the biggest draw. Putzing down the river in a dugout canoe, piranha fishing, anaconda hunting, and if you're lucky, a futbol game between the Gringos and the Bolivianos will all be on the schedule on this tour originating out of Rurrenabaque.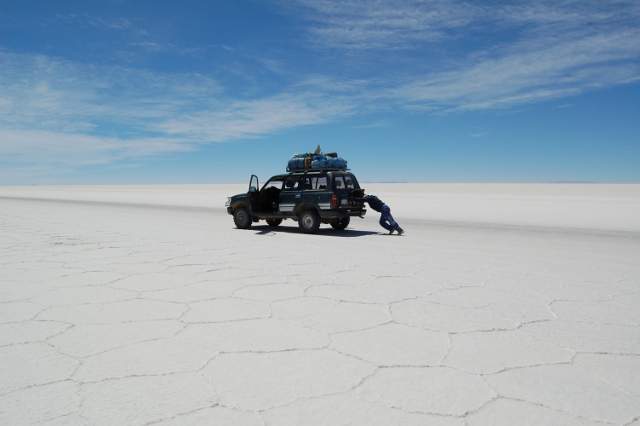 Budget
Bolivia is cheap, probably the cheapest country in all of South America. You can get a private room for less than $10USD/day, with a private bathroom.  Dorm beds can be as low as $5USD in some cities.  Meals are also cheap, especially if you hit up some markets and cook for yourself in the hostel kitchen from time to time.
"Activities are abundant in Bolivia, and they'll add up, but they're still much cheaper than most other countries."
We spent $75USD/day (for two) in Bolivia, and we did everything that we wanted.  If you didn't take all the tours we did and just focused on unguided hikes, that number could be cut in half.
When to go/weather
High season in Bolivia is June to August, which is wintertime. That means cold weather at higher elevations, which comprises a good part of the country. But it's also dry season, which means clear, blue skies, making the remarkable scenery in Bolivia that much better. December to March is the rainy season, and traveling can become problematic as roads get washed away.
The Yungas north of La Paz (where Coroico is) and the jungle area north of there (where Rurrenabaque and jungle/pampas tours originate) have a different climate because of the low altitude. Average temperatures in this region are in the 90's (Fahrenheit, or 32-35C), and it's usually humid.
Transportation
Transportation in Bolivia is, well, challenging to say the least. The infrastructure is simply not there in most of the country, making travel bumpy, rough, and just plain unpleasant much of the time. If you can afford to fly, do it. If not, buses are your main option (there is one train line, which is a bit better than the buses, but make sure you get 1st or 2nd class–we got 3rd, not any better, and perhaps worse, than a bus). Knowing what you're in for does make it a little easier.
"The good thing about the bus travel is it's dirt cheap, and booking in advance is rarely necessary."
To give you an idea of how cheap it is, we paid $6USD/person to go take the infamous 18 hour bus to Rurranabaque (dubbed by some as the worst bus trip in the world, and I'm not arguing). We were more than happy to pay the $75/person airfare to fly back to La Paz.
Look at why you might want to add Bolivia to your longer trip, and check out hostels in Bolivia.

Argentina

The Tango. Futbol. Wine. Glaciers. Mountains. Waterfalls. Red meat. Gauchos. Whales. Penguins. The end of the Earth.
All are just a small part of what Argentina is about. The massive, yet curiously laid-back capital of Buenos Aires feels both European and Latin and offers up a bustling metropolis for the city folk. For any traveler looking for natural beauty , Argentina has a dizzying variety of options. But what if the weary backpacker just wants to chill out and relax? How does kicking back in a square eating a massive, scrumptious steak dinner, drinking delicious red wine, and watching a tango show sound? If you can't find something to entice you in Argentina, then there's really no hope for you. It may be time to hang up the backpack and boots.
Highlights-what to do
Buenos Aires
-12 million people populate this capital city, and it's easy to see why. Elegant architecture, ridiculously cheap red meat and red wine dinners, tango shows, intense and passionate futbol fans, plenty of green space, and amazingly friendly people make this a must-visit when coming to South America.
Iguazu Falls
-If you've never been to Niagara Falls before, you may want to head there before coming to Iguazu.
"Niagara, while impressive, looks like a slow dripping faucet compared to the monstrosity that is Iguazu Falls."
This place is no joke, and spending some time here will not disappoint.
Perito Moreno Glacier
-Here's yet another picturesque natural beauty that calls Argentina home. Perito is the one of the few remaining glaciers that is still growing, and this thing is jaw-dropping. Going on a sunny day is most advantageous so you can see, and most importantly, hear, the thundering sound of huge slabs of ice dropping off. It's an indescribable experience.
Cafayate
-We could have spent a good couple of weeks here, maybe longer. Cafayate is a quiet little town in northwestern Argentina that offers good weather, beautiful natural surroundings (go figure), and many, many wineries. If riding a bike around the flat little town while going from winery to winery sounds like it's right up your alley, then Cafayate deserves a spot on your itinerary.
The Lake District
-Bariloche and the surrounding areas comprise what is called the Lake District of Argentina. As you can imagine, there are many lakes, and they are surrounded by mountains, and this obviously makes for some pretty rad views. Bariloche, while touristy, is still fantastic, and it's home to our favorite hostel in the world, Pudu.
El Chalten
-Go there now. Seriously, stop reading, close the computer, and go to El Chalten before it changes too much.
"This is a city that is growing at an alarming rate, and I'm not sure how long it will remain as awesome as it was when we went a few years ago."
I'm actually quite curious to hear from someone who has been there more recently than I. The hiking and trekking possibilities are endless, and the surrounding areas of El Chalten may well be the most beautiful natural setting I've ever encountered. It's that great. So go. NOW.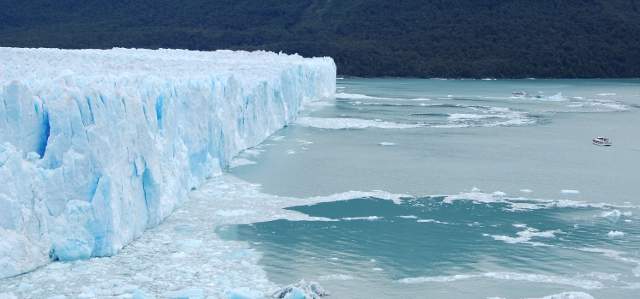 Budget
Argentina is a bit more expensive than other South American countries like Peru, Bolivia, and Colombia, but not quite as expensive as Brazil and Chile (Note: I have heard costs have risen since we were there a few years ago and continue to rise). We spent $94USD/day (for two) in our nearly three months in Argentina. But we were in Patagonia during high season, which skewed the numbers a bit.
It's definitely possible to get by for much less, probably closer to $70/day for a couple, while still staying in private rooms with private baths. Argentina's a massive country, so the budget can change a lot from region to region.
When to go/weather
Climates vary from region to region. Parts of the north are subtropical, while the southern tip is obviously cold, what with the glaciers and proximity to Antarctica. December-February is high season in Patagonia, and that brings big crowds, the best weather (though best is relative when speaking of Patagonian weather), and the highest prices.
"Travelers have many options when visiting Argentina, and because it's such a big country with so much to offer, my suggestion is to prioritize and choose where you go and when based on what you want to do most."
If trekking in Patagonia is tops on your list and you want to be there in the best weather, then plan to go there sometime in December-February and plan the rest of your trip from there.
Transportation
As stated before, Argentina is a huge country. If you're crunched for time and want to cover a lot of ground, then you're going to have to fly. But if you aren't in a hurry, then by all means take the bus. Argentine buses are the best I've ever ridden on.
"On one 26-hour bus ride (I know what you're thinking–"NO WAY," but hear me out), we were served a hot dinner, complete with wine. "
Midway through the meal we were offered a wine refill, then we were served coffee and dessert. I'm not done. After dessert was cleared, an after dinner drink of champagne or whiskey was our option. Are you kidding me? While this wasn't the norm, almost fully reclinable seats, hot meals, movies, and pure comfort were. So if you're going to endure a 24+ hour bus ride, Argentina is the country to do it in.
Once you get down into Patagonia, quality goes down and prices go up, particularly in high season, so plan accordingly. Booking in advance in high season (Dec-Feb), especially in Patagonia and the Lake District, is also recommended. Just one more note of interest for those who want to make their journey that much more serene, alcohol is allowed on the bus, so feel free to bring a few liters of Quilmes (beer) along with you.
Check out these travel tips for Argentina, or book a flight to Buenos Aires.

Chile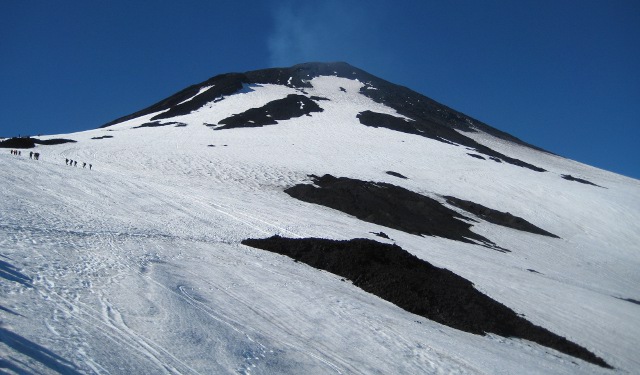 Chile was never on our initial itinerary for the South American leg. Not because we didn't want to go, but for some reason it just got neglected during our initial planning process. While we did only manage to spend a few weeks there, we enjoyed the hell out of that limited time and are very happy that we decided to add it. Chilean Patagonia was just as rugged and stunning as the Argentine side, and Torres del Paine, while being the biggest trekking challenge either of us has ever encountered, was fantastic.
I finally managed to live my dream of standing atop an active volcano (yet I saw no lava, so it's really only half-crossed-off my list). The food was an unexpected and delightful highlight of our time in Chile, particularly in Valparaiso (a city that we really weren't fond of, but our opinion was definitely in the minority). And Santiago was another great, big metropolitan city with food and drink choices galore (terremoto's anyone?).
Highlights-what to do
Torres del Paine
-A trekkers' paradise awaits you in this national park in Chilean Patagonia. The "W" trek (which takes 4-5 days) is the most popular, but the full circuit (7-10 days) will give hikers a lot more solitude. Glaciers, mountains, lakes, valleys, and the namesake of the park, the Torres del Paine, are what brings outdoor enthusiasts from all over the world to Chile. The town of Puerto Natales is the base for exploring the park, and it has everything you need for sale or rent.
Santiago
-For only spending a few days in Santiago, both my wife and I have a great affinity for it. Having a group of travel friends with us certainly helped, but even if we were flying solo (or two-lo, or, hell, I don't the word for it), I think we would have loved Santiago all the same. Great food is always a good recipe for our love of a place, and Santiago delivered, along with the infamous cocktail named "earthquake" (terremoto).
Volcan Villarica
-We did hike a volcano, an active one, and it was as awesome as it sounds. Not only did we hike up to the top of a volcano, but then we got to don a stylish outfit that allowed us to hurl ourselves back down the volcano on our asses. Yeah, it was great, and I highly recommend you go do it. Pucon is the city at the base of the volcano, which didn't have a whole lot to offer, other than good food and being at the base) of a volcano, surrounded by several other volcanoes. So maybe it did have a few things to offer.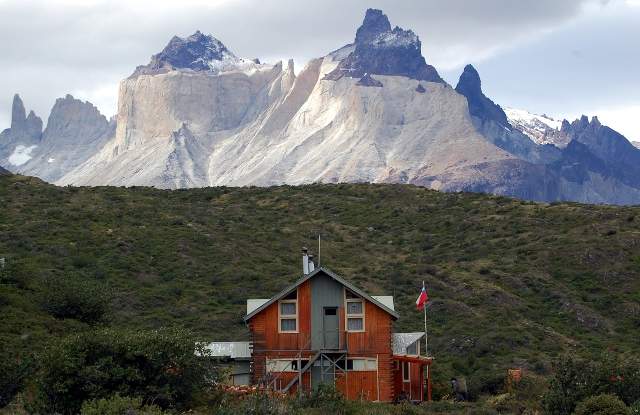 Budget
Chile is comparable to Argentina as far as budget goes. We spent 18 days there and averaged $110USD/day (for two), which probably gives some of you a bit of sticker shock. Keep in mind that most of that was spent in Torres del Paine, which, especially during high season, is painfully expensive, especially if you don't have your own camping equipment, which we didn't –although, and this is an important although–it was worth it to pay to rent to not have to lug camping equipment with us to every destination.
When to go/weather
Chile is an oddly shaped country that has a lot of land north to south and very little east to west. From the driest desert in the world in the north, bordering Peru, Bolivia, and Argentina, to the fjords and glaciers to the south, and including the mountainous lake district in the center, Chile has many different climates. This obviously will effect when to go, and as I suggested with Argentina, you are going to have to prioritize what exactly it is you want to see and do.
"Any time between October and April is good for visiting the central part of the country, although December to February will be pretty hot in Santiago. "
In the north, June to September is best, while the opposite is true for the Patagonian regions to the south. Just like it's Argentine counterpart, travelers will find December to January the best weather-wise, but with it comes more crowds and higher prices.
Transportation
Transportation in Chile is similar to Argentina. Expect to pay a bit more than other countries (Peru, Colombia, Bolivia), and expect a comfort level similar to that of Argentina. The roads are pretty well maintained, and the buses generally run on time. As with Argentina, booking in advance (a couple days is adequate) may be necessary during high season (December-February), and prices go up, especially in the south in the Patagonian regions of Chile.
Check out cheap flights to Santiago and read our Chile Travel Guide
Like this story? Sign up for the Daily Dose and get more BootsnAll in your inbox.
Photo Credits: Rafal Cichawa, Adam Seper.