Want to add a US road trip to your RTW Trip? Sign up today for Plan Your RTW Trip in 30 Days and start receiving email lesson plans tomorrow – it's free!


---
Nothing better exemplifies the American way of life than hitting the open road and eating some delicious food. From California to Maine, the cuisine of the US is every bit as diverse as the landscape, and a road trip allows you to see more and eat more along the way. So hit the road and come hungry for these four excellent food-centric road trips.
Living the good life in Coastal California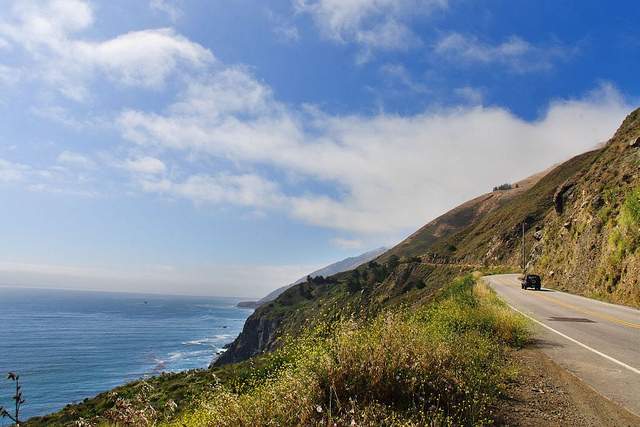 Enjoy the best of California's coastal scenery and the bounty of its produce. This road trip will take you to some of our nation's most highly acclaimed restaurants and through some of its most famous scenery.
Mileage: Approximately 260
Days: 3-4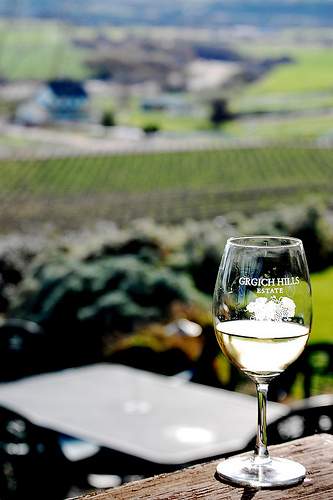 From the San Francisco airport, head west to CA – 1 along California's pacific coast, famed for its stunning ocean views and winding curves. About 50 miles south of the airport, you'll reach Santa Cruz, where you can book a tour or attend a class at the biodynamic, family run Love Apple Farm. After learning a bit about where your food comes from, head north on CA- 17 to Los Gatos for dinner at Manresa (reservations recommended), a Michelin-starred haven whose chef, David Kinch, recently received a James Beard award. Your 8 course tasting menu ($170/wine pairing available) varies daily according to the vegetables available from the farm you just visited.
The next morning, head north on I – 880, and drive along the San Francisco Bay to Berkeley, home of the mother of the local-foods movement, Alice Waters. At her landmark restaurant, Chez Panisse, you can choose from the a la carte menu in the upstairs café for lunch or dinner, or splurge on the restaurant's tasting menu (prices vary; check website for details and reservations). For a more laid back experience, visit Berkeley Bowl or Monterey Market and pack a picnic for one of the area's many parks.
From here, you can take CA-29 northbound to explore the famed Napa Valley wine country. If you're extraordinarily lucky, secure a reservation at the French Laundry in Yountville, which has been persistently named one of the best restaurants in the world by numerous guides and reviews. Even if you can't get a table (which would not be unusual, as it's one of the hardest reservations to get in the world), you can enjoy Napa's beautiful bed & breakfasts, picturesque towns, and wineries. Taittinger, Phelps, Mumm, Stags' Leap, and Clos Du Val are all located along CA-29 or its paralleling highway, the Silverado Trail. Be sure to call ahead to any winery you want to visit for hours and reservations, if necessary.
Sampling New England's seafood bounty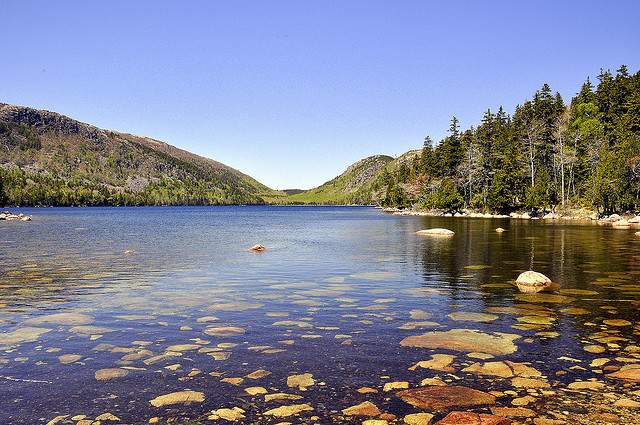 Along the Atlantic coast, you'll find some of America's oldest foodie traditions. Here are some must-haves, as you enjoy historic New England and its untamed coastline.
Mileage: Approximately 320
Days: 4-5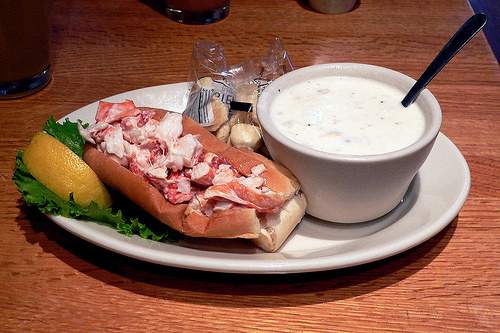 From Bangor international airport, follow US-1A E to Acadia National Park. Within the park, there are numerous places to stay, eat, and explore. Acadia has something for everyone- just outside of the park is Bar Harbor, a quaint and beautiful little town with interesting shops and great restaurants. Expect to spend 3-4 hours driving the park's loop road, and enjoying the spectacular views of the harbor, as you fantasize about which island you'll own someday. Take a moment to visit Cadillac Mountain and Sand Beach, ringed by wild, rocky cliffs. If you're adventurous, take a hike up the Beehive, a short but extremely steep (read: ladder rungs on cliff edges) hike which gives you an incredibly rewarding view of the beach and bay.
Spend a couple days in the park, then head south on scenic US-1, which hugs the coast of Maine starting all the way up at Canada, and runs all the way to Florida. Your destination is York Harbor, a 4 hour drive from Acadia. While en route, you'll pass plenty of roadside stands and restaurants with regional specialties. Keep an eye out for clam chowder, a creamy blend of clams, potatoes, and bacon worlds away from its tomato-based Manhattan cousin;  Maine Black Bear, a unique local flavor of ice cream that consists of vanilla  with a black raspberry swirl and little raspberry filled chocolate bits (you'll find it at Gifford's Ice Cream stands along the road); and Whoopie Pies, a sweet dessert treat made of two chocolate cake "buns" filled with a sweet, creamy frosting – it's such a popular treat that Maine and Pennsylvania both claim it as their own, resulting in controversy when the Maine Legislature proposed to make it the official state dessert. Try one and you'll see what the fuss is all about.
End your day in York at Foster's Clambake, one of the only restaurants to offer an old-fashioned clambake. Get settled in for an evening of fun, and a belly-busting meal that includes the best of the ocean: clams, mussels, and lobster, served with corn and potatoes and topped off with Maine's official state dessert (whoopee pie notwithstanding), blueberry pie. The next day, head to Boston (still on US-1), where you can fly out of Boston International. Before leaving, be sure to stop by the city's iconic North End for an authentic Italian experience. A bag of Italian cookies for the plane is surely the best way to remember the trip!
>> Add a Northeast US road trip to your US trip itinerary
The Texas BBQ Trail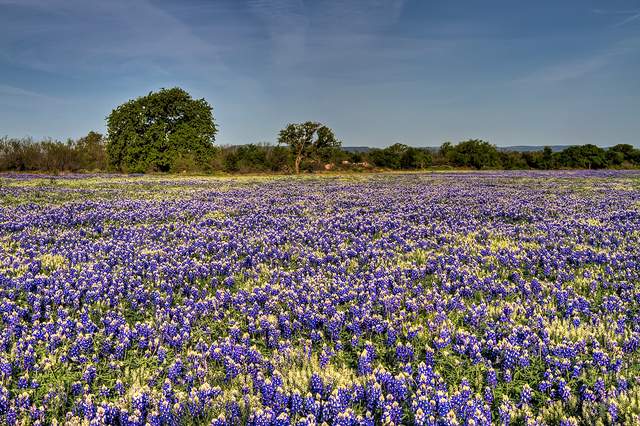 In Texas, BBQ is a noun, not a verb. For those of you who love driving fast under the big open sky, Texas's great highways are the epitome of hitting the wide open road. While great BBQ can be found all over the state, I've concentrated on a few choice places located near Texas hill country, where you can enjoy rolling hills and colorful wildflowers. Be warned: This highly carnivorous trip is not for the faint of heart.
Mileage: Approximately 240
Days: 2-3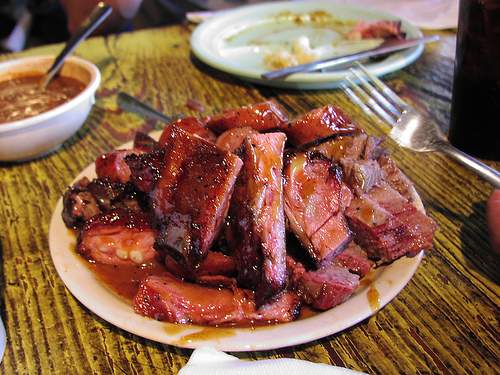 You'll begin the tour by easing into BBQ culture in a beautiful setting. The County Line on the Lake in Austin has one of the most pleasant decks in the world on which to sip a cocktail, have some jalapeno poppers, and watch the turtles swim by. As an added bonus, it's off of one of the prettiest driving roads in Austin, RM 2222. Since there's always a wait, you may as well enjoy your time and prepare your stomach for the meat onslaught. Meat is king in Texas BBQ, and sides are usually an afterthought. Many BBQ restaurants don't even offer sides, but here your meal will be served with potato salad, beans, coleslaw, and freshly baked bread.
The next day, get up early and head out quick if you want to make the first stop on this tour- only for the BBQ devotee. Snow's BBQ, in Lexington, has repeatedly been named the best in Texas. To try her brisket and famous pork shoulder yourself, though, you'll have to be at the pit by 9AM, on Saturdays only. Brisket for breakfast? Absolutely. Once you've nibbled on the edge of a rib, just for a taste, you won't be able to stop, no matter what time of the day it is. Thankfully, Snow's is only an hour and a half east of Austin, so you'll only have to kick yourself out of bed by 8. Why the early hour? Snow's closes when the meat's gone, and it's always gone by noon at the latest.
Fight the urge to take a long post-brisket nap, and head on down to Lockhart, Texas, via TX 21 West, the home of one of BBQ's most bitter feuds. In the late 90's, the Kreuz family dominated BBQ, but there was a problem. One sibling owned the restaurant, but the others had the recipe. When they came to blows, the brothers owning the recipe moved down the street and opened their own place. The old restaurant remains open under the new name of Smitty's. Which is better? You'll have to judge.
At Snow's, Smitty's, and Kreuz, the BBQ is served on butcher paper without utensils, so you might want to pack a few essentials in your car: paper towels or wet wipes, utensils if you must have them, an ice chest, and containers for saving leftovers. After this BBQ odyssey, head back to downtown Austin for dinner, where you can cleanse your palate with a little Tex Mex at the kitschy and fun Elvis-themed Chuy's or take a break from meat at one of Austin's many vegetarian options.
The next day, work some of that fatty brisket out of your system with a visit to Hamilton Pool nature preserve west of Austin. A winding path leads through the woods down to a huge grotto with crystal clear water where you can swim and picnic. You can either bring your BBQ pickin's from the day before or pick up some provisions at Austin-based Whole Foods. Arrive early, as the parking lot fills quickly, and call ahead for swimming conditions. From Hamilton Pool, drive south to Driftwood, Texas for one last BBQ meal out in hill country at the cash-only BYOB Salt Lick Restaurant whose rustic surroundings and ranch style décor are the perfect ending to your beef-themed trip. Explore the winding farm to market (FM) roads around the area, and pick up a six pack of Shiner, the local beer, to cap off your Texas BBQ odyssey.
>> Check out this multi-stop trip that includes the US, Europe, and Southeast Asia.
Step back in time in Pennsylvania Dutch Country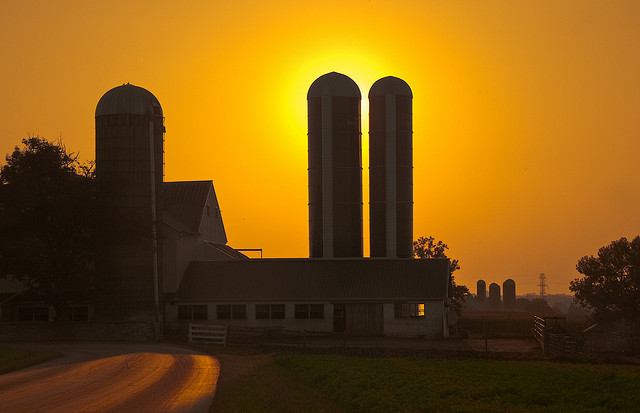 Drive the oldest highway in the US and explore the scenic farmland and rolling hills of Pennsylvania, while enjoying charming antiques shops and the unique, German-influenced cuisine of the area.
Mileage: Approximately 250
Days: 2-3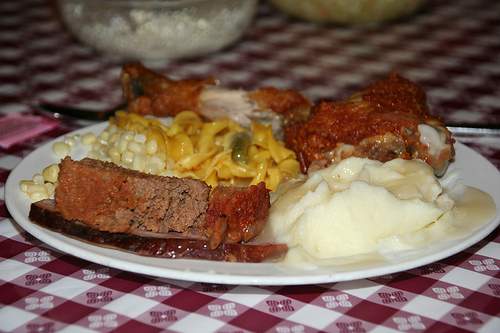 Starting from Philadelphia, head East on US- 30. As you pass out of the city and into the countryside, the highway will join with the original Lincoln Highway, the first paved road in America. This road stretches from New York to San Francisco, and the section in Pennsylvania passes through the Lancaster, home of the Pennsylvania Dutch community. The majority of the community is made up of Amish and Mennonite traditions, who shun electricity and modern conveniences to varying degrees and live a primarily agricultural (and tourism) funded lifestyle.
Along the way, you'll pass numerous farm stands selling produce of all kinds, especially sweet corn, and fields upon fields being worked by the Amish and their teams of beautiful horses.  Since the Amish also drive their buggies on the road, be aware that they have the right of way, and you must take care passing them. (In addition, for religious reasons, they do not want their faces photographed and will turn away if you try to take their pictures. Please respect their beliefs and privacy.)
Downtown Lancaster is filled with a variety of antiques shops, boutiques, and gift shops, where you can buy local traditional goodies and crafts, from quilts to jars of chow-chow, a type of pickled relish made from vegetables. Stop by the Pennsylvania Dutch visitors center for a map and spend the next couple of days driving around the area's many winding farm roads and discovering the small towns. You can even get a ride in a horse & buggy, if you wish. There are lots of quaint bed & breakfasts where you can stay, but be sure to call ahead for reservations, as lodging fills quickly.
The visitors bureau can also give you details on some great foodie activities, including visiting a working Amish farm to learn about their no-electricity methods of farming, trying handmade ice cream and waffle cones at the Strasburg County Store & Creamery or visiting the Central Market the country's oldest continually operating farmer's market, which has been in existence since the 1730's.
For a fun side trip for the kids (or the kid in you), drive a little further west to Hershey, PA, home of – you guessed it – Hershey's chocolate. Here, in "the sweetest place on earth," you'll find a chocolate museum, a tour of the chocolate factory, and a fun amusement park complete with occasional visits from walking Reese's cups and Hershey Kisses.
Before you leave the area, be sure to dine at one of the many Pennsylvania Dutch style restaurants in the area. My favorite is the Good & Plenty, a family style meal where you'll be seated at a long table with other visitors. The menu varies from day to day, but here you'll find the best fried chicken I've ever had, six different desserts (at one sitting!), and traditional Pennsylvania Dutch favorites, like pork and sauerkraut, chicken pot pie, and corn fritters, made with the best and freshest produce right from the surrounding farms. A slice of shoo fly pie with a tall glass of milk as you laugh and talk with your fellow diners is just the way to experience Amish hospitality at its best.
>> Add Pennsylvania Dutch Country to a longer, multi-stop trip
Plan your next foodie adventure:

Photo credits: digitizedchaos, ~Dawn~,  bitslammer, Lee Coursey,  Frank Jaquier,  mirozeb, bob jagendorf, beebrisk