Many RTW travelers take a trip like this because they want to get away.  Whether it's getting away from work, the real world, a relationship gone bad, or simply getting away to experience something new, RTW travelers adapt quickly to different surroundings.
I know for me, change and uniqueness is part of what I love about travel.  I love nothing more than entering a foreign country, where people don't speak my language, where customs and the culture is completely different.  It gets my juices flowing, and that combination of nervousness and excitement is just something that can't be beat.
But there are times when that excitement of being in a foreign place isn't so great.  There are times when even the most hard-core traveler misses home and familiarity.  With the holidays here, there are countless travelers on the road who won't be spending Thanksgiving, Christmas, Hanukkah, and New Year's Eve with their loved ones back home, and that can be tough, even for those who thrive on being in environments different than their own.
If you're on the road right now and missing family, friends, food, gift-giving, and everything else that comes along with the holidays, or if you're in the midst of planning a RTW trip and are worried about this, there are ways to help with your homesickness.
 Slow down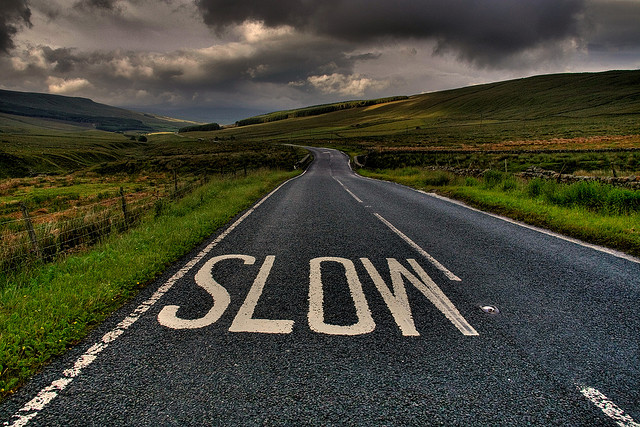 Traveling long term eventually gets tiresome.  Travel burnout is a very real thing, and it happens to the most seasoned of travelers.  When the holidays come around, it can get even worse.  One thing that can help when these feelings start to creep in is to take a step back and slow down. Slowing down can take many forms. Simply staying put in one city for a few weeks or a month is one way. Depending on your travel style and what types of accommodations you like to stay in, you can find a good hostel or hotel and arrange a long-term stay.
Even if you're not typically a hostel person, you may want to reconsider that stance. Private rooms are available at most hostels these days, so privacy shouldn't be an issue if that's a concern. Most hostels will have various parties and events going on around the holidays. It is a much more communal atmosphere than a hotel, and you will be surrounded by people who are in the same situation as you. Everyone will be missing home, so everyone will be jonesing for some family time. It will be pretty easy to make connections, and even though it won't be the same as being at home, taking part in some type of celebration with other people can ease the pain of not being at home.
>> Read Debunking the Myths of Hostels
Rent an apartment
Another option is to rent an apartment. In most large cities around the world, renting an apartment for a few weeks or a month can be even cheaper than staying in a hostel or hotel. Sites like VRBO and AirBNB are fantastic for finding rentals around the world. Renting an apartment and having a home around the holidays can make it much easier if you're missing that familiarity. You can have your own living space, kitchen, and can unpack and settle down for a while. Staying in an apartment gives you a different perspective of the city you're in rather than staying in a hostel or hotel. You feel like part of the community – shopping in the same stores each day, hitting up the same restaurants, and frequenting the same bars. You will no doubt have the chance to meet more locals, and from there, who knows what can happen?
>> Read more about the benefits of slow travel: Travel is Not a Contest (& Other Reasons to Embrace Slow Travel)
Celebrate like a local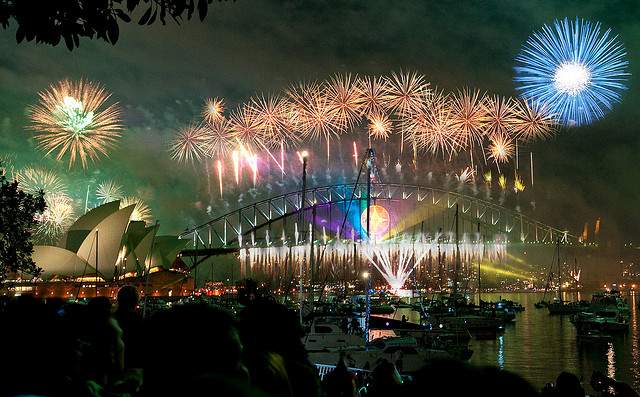 Each city and country has their own unique traditions when it comes to the holidays. If you know you're going to be missing the Christmas season, then don't plan on being in a part of the world that doesn't celebrate Christmas. Do some research before you leave for your trip and put yourself in a place that you think you'll feel most comfortable.
Most of Latin America is Christian, so Christmas is a big celebration. Consider heading to a region like that so you can have some familiarity but also see the differences from home. Make sure you embrace those differences and find out what's going on where you are. Chances are you will be able to find celebrations that really make you feel like part of the culture. Find out what the locals do to celebrate and mirror them.
If you have contacts in other parts of the world, now is the time to use them. Get in touch with people you know around the world and let them know that you'll be in town around the holidays. You may be lucky enough to be invited to a family celebration. One of the most memorable parts of our RTW trip was being invited to a local family's house for New Year's Eve while we were in Buenos Aires.
We were fortunate enough to have a friend of a friend who was a local there, and we met her and hung out one day. The next day we received an email from her inviting us to her parents' house to celebrate New Year's. It was quite the experience being in another country, in the middle of summer (as opposed to the arctic temperatures we were used to around New Year's), with a local family (where only a few spoke English), seeing how they celebrate the holidays. We were welcomed with open arms, and it was a cultural experience we'll never forget.
>> Check out this Photo Essay of New Year's Eve Celebrations Around the World and read 10 Places to Celebrate New Year's At Least Once.
Stay in a big city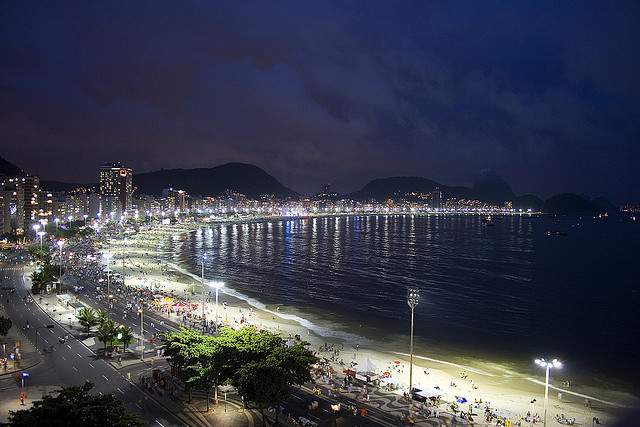 Larger cities simply have more going on. It won't be difficult to find various events and celebrations if you are staying in a large, metropolitan city around the holidays. Even though many cities shut down around Christmas and New Year's, there are always large groups of expats in any big metropolis. Find expat groups on the web and see if any have parties or events going on in the city you're staying in.
Expats know what it's like to be in a place completely foreign to them during times when it's difficult. Hooking up with a few people who have been in your situation is helpful, and you never know what types of celebrations you can find. Finding anything that is familiar is helpful for homesickness, so connecting with other people whose first home is somewhere else can be a godsend.
>> Check out some places great for a quick layover 
Do what you would do at home
While your family and friends won't be there, you can still try to do what you would normally do at home while on the road. Renting an apartment during these times is a good step if you are used to cooking holiday dinners yourself. We host Christmas Eve every year at our house with both of our sets of parents, cooking a nice steak dinner. So when we were in Buenos Aires during our RTW, in our own little apartment, we decided to do something similar. It wasn't very difficult since Argentina is the steak capital of the world, so we tried to have the same type of meal that we would have if we were home.
Technology is your friend
Of course we were missing one thing – our families. Our loved ones were also missing us, so we came up with a plan. Our parents decided to get together on Christmas Eve to celebrate even though we were thousands of miles away. After we each had dinner, we decided to Skype. Our families put their computer on the corner of the table so we could see everyone. We Skyped for a couple hours, just talking and hanging out, and it was almost like we were there together. We did the same thing the next day on Christmas when our extended families celebrated, and being able to see everyone and wish them all a Merry Christmas helped more than they will ever know.
Plan something awesome/Go somewhere you've always wanted to go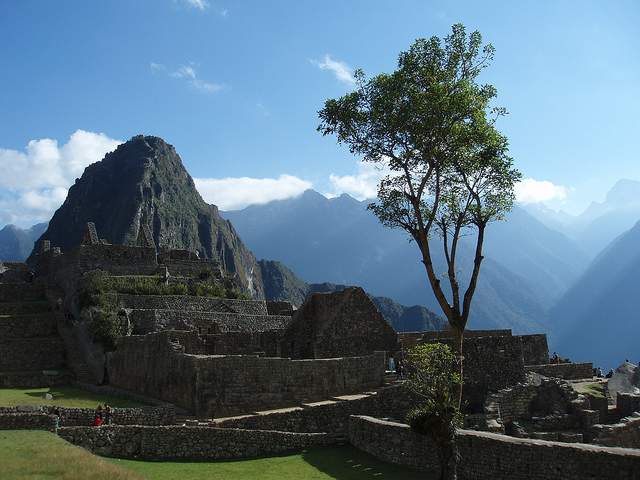 One way to get depression and homesickness out of your mind is to do something awesome. You no doubt have a list of activities you want to take part in and places that are at the top of your travel wish list. Plan them around the holidays. If you have always dreamed of hiking the Inca Trail to Machu Picchu, then plan it for a time when you feel like you may be wishing you were home. It's much easier to be distracted when you're making a travel dream come true.
Remove yourself from the celebration
Distraction works for many people, and removing yourself completely from the celebration may help cure your homesickness around the holidays. Head out on a hike in the mountains and get away from civilization. Head to a country or region where the same holidays aren't celebrated. While it may not be some people's first choice, trying to forget about the holidays all together may be the best way to cope with not being home for them.
Talk loved ones into joining you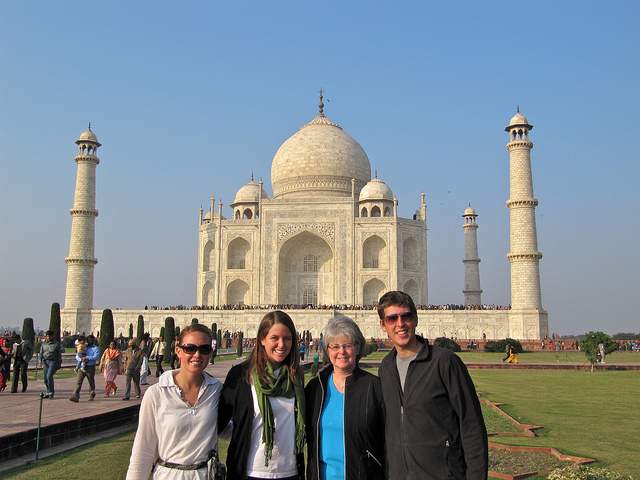 After friends and family accept why you're taking this whole RTW trip, many will vow to come visit you at some point during your journey. Most of these are hollow promises, but a few may be serious. You know which of your friends and family members might actually come see you, so start talking to them early. Get a commitment from them to come travel with you for a while. Having a friend or family member come visit you at any point during your trip is an awesome thing, but if you can somehow talk someone into doing it during the holidays, that's a huge bonus.
Being fortunate enough to have visitors from home during the holidays will certainly cure your homesickness. Not only do you get to share your trip and experiences with someone you love, but you don't have to celebrate alone. Plus whoever comes to visit you will see get to celebrate the holidays in a new and unique way that they will most likely remember forever.
Being away from home during the holidays is never fun for anyone, even if you are on the trip of lifetime. Homesickness and travel burnout both hit travelers at some point, and it's common to have these feelings as the holidays approach. While you can never replicate the feelings of home and being with your loved ones, there are plenty of ways to make your holiday celebrations enjoyable and memorable.
>> See why traveling with your parents can be a good thing 
Have you ever been away from home for the holidays before? What did you do to help cure your homesickness? Comment below to share your story or read more about traveling for the holidays: