Don't deal with the Post-Trip Blues. Start planning your next trip instead! Sign up today for Plan Your RTW Trip in 30 Days and start receiving email lesson plans tomorrow – it's free!


The first time I returned home after a big trip, I spent my first month back in the states weeping, reconsidering my life here, and wondering how I fit into this whole job/commute/9-5 thing. Really, I think anyone who has ever taken a break from what we westerners consider real life has had a painful reality check when they arrive home. What do you mean I can't lay on the beach all day, reading trash novels and eying cabana boys over the rim of my Margarita? What's this foolishness about things costing more than $5 and stores closing at 6 pm? And why is everyone working so hard and going everywhere so quickly?
Six months into my return to America, I think I have a few answers. And, well, at least I've stopped weeping. Here's what helped me:
Allow yourself to wallow a bit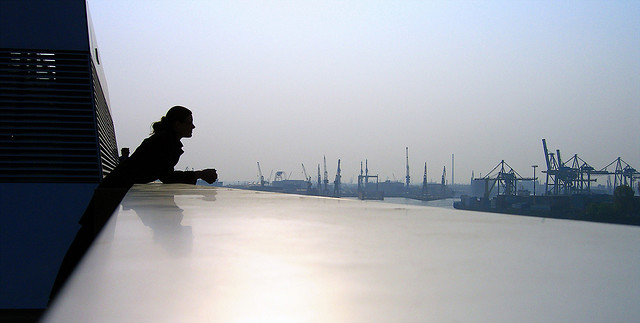 The people we are when we travel are different versions of ourselves. You're no longer Jenna from Marketing, you're That Hot Girl in Bungalow 4, The American with the Cute Accent, The Brave Person Backpacking Alone, The Brunette amongst all the Blondes.
But then you go home, and you're Jenna from Marketing all over again.
I honestly think that it is totally acceptable to, well, mourn the loss of this version of yourself. Sure, you know that you're still awesome and brave, but it's a bit harder to internalize that when you're just puttering around the strip mall in your khakis, eating a Cinnabun. So go ahead, give yourself a good wallow. But you're not allowed more than a month of sulking!
>> Read an Essay on Coming Home
Consider exactly what it is that you are missing and incorporate it into your life at home
This seems like it should be a ridiculously easy answer, right? Obviously, I miss having lots of free time and lolling around in the sand. Duh. But it's not always as simple as that. In the past I've found myself missing long, leisurely dinners eaten outside, living the life of a night owl, widely available fresh produce, not needing a car and exploring unknown nooks and crannies. It's just as often the lifestyle that you miss as the actual country/food/culture.
Obviously, it's a bit difficult to incorporate $2 daiquiris and a flip-flop-only dress code into your daily life. But you can easily buy a great picnic table, put it under your Japanese maple and begin to eat your summer meals outside at 8 pm.
Or choose your next apartment based on its proximity to work and shopping so you can bike everywhere. Buy a guide book to your home state and explore all the stuff that those fanny-packed tourists are always raving about. Traveling abroad really made me interested in all the things from home I'd been neglecting. Last summer I checked out the Badlands, the Superior Hiking Trail and even, God help us, The Spam Museum.
>> See the weird things you miss when you're not on the road
Bring a bit of your adopted culture into your home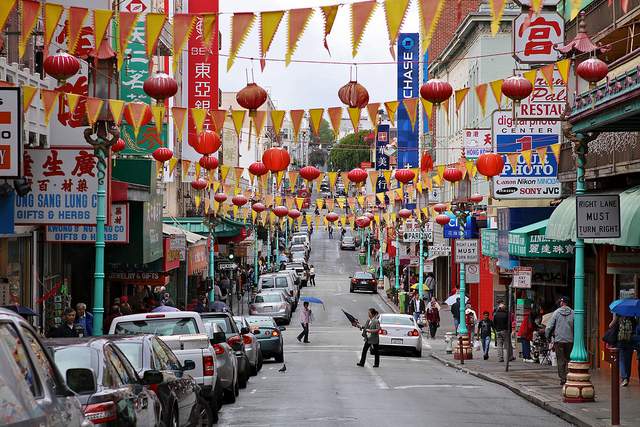 Again, a daiquiri drunk in your backyard isn't quite as good as one consumed on the beaches of Mexico, but it's still a step up from a Bud lite, right? Learn how to make some of the yummy dishes you encountered while traveling, hang up those chains of Thai elephants, and throw a Chinese New Year party.
I work in Chinatown, and it thrills me to no end to pop into Ha Tien market and pick up the Mr. Brown coffee and Pocky sticks that got me through my lunch breaks when I was teaching in Taiwan. I go to the Hmong veggie market every week, not only because it's crazy cheap, but also because I love bartering for my food and using my ten words of Chinese.
Take time to acknowledge the good things about where you are now
It's really easy to view your time away through rose-tinted glasses. Lord knows I'm guilty of it. But it's really important to acknowledge the good things about your life at home, too. Sure, you met heaps of cool people when you traveled, but they probably don't know you as well as the friends you've known since kindergarten. Sure, Hong Kong has amazing shopping, but your home town is probably cheaper, cleaner, and a bit less crowded. Make an effort to do all those things that you couldn't do when you were based elsewhere.
>> Check out the things you can rediscover about home by traveling
Keep learning and exploring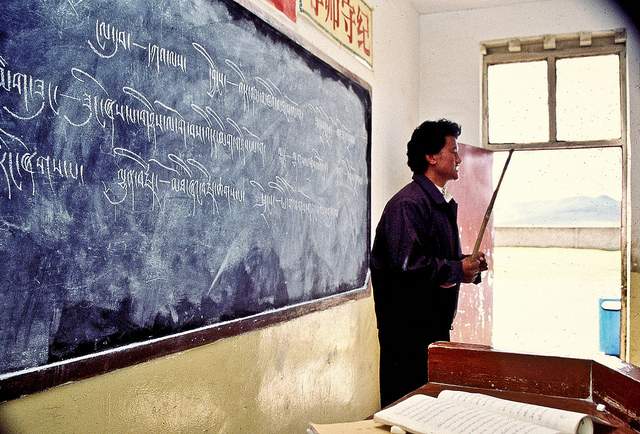 A big part of travel is learning about yourself and others, so keep your brain sharp!  Enroll in a class that piques your interest or builds on the things you learned while traveling.  Did you scale boulders in South America?  Take a rock climbing class.  Salivate over curries in Thailand?  Enroll in a cooking class.  Join a conversation group to keep your language skills up to par and explore the parts of your city where you can use the language.
Set new goals
In addition to the time you actually spent traveling, you probably spent months and months planning and saving for your trip.  And now that you don't have a huge goal to chip away at, things might feel a bit off kilter.  Find something else big and exciting that you want to conquer!  Remodel your bathroom, learn a new sport, take part in Nanowrimo, learn Photoshop so you can make all your travel photos look even better.  With a new focus, you'll be less likely to mope about what you were doing this time last year.
Revisit memories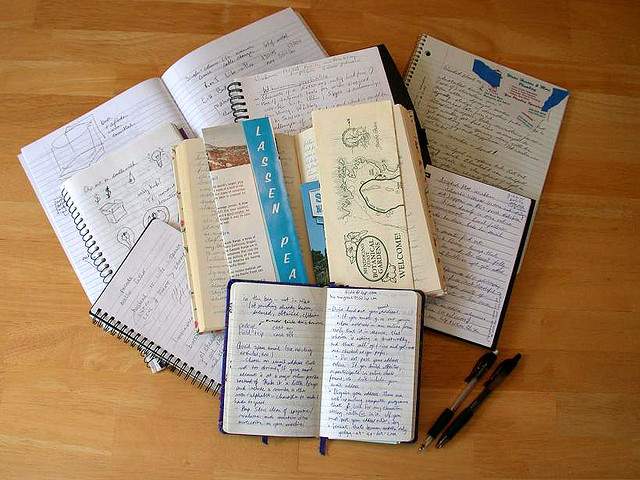 There ain't nothin' wrong with a bit of nostalgia – as long as you don't let it become all-consuming.  Make time to Skype with friends you met while traveling, put together a scrapbook of your photos and ticket stubs, write out a collection of anecdotes from your trip.  You can also use all that hard-won knowledge for good and help someone else plan their trip to those countries you know so much about!
When all else fails, start planning your next trip
Sometimes, time away from the place you were raised just serves to solidify in your mind that the place you are now is not for you. And that's totally okay! I have a good, Minnesota-born friend who claims that he was born in the wrong country and spent five years preparing to relocate to Japan. And now he has and he feels totally at peace with his surroundings for the first time in years. So if you've been home for a good bit and it's still not clicking, allow yourself the luxury of looking elsewhere.
 Use Indie to plan that next trip
Register for a free account on Indie, BootsnAll's multi-stop trip planner, and start planning your next getaway. Indie allows you to search, price, and book your trip completely online! Check out the trip below, and start customizing your trip today.
How do you deal with the post-trip blues? Let us know in the comments or read more about RTW travel:

Photos by: king of monks,  IMs BILDARKIV,  Stuart Barr, Dvortygirl