It's the night before your flight to
Southeast Asia
and it looks as though your backpack has thrown up it's lunch, clothing strewn all over the bed and floor; jeans, capri pants, t-shirts, flip flops, underwear, and way too many pairs of shoes. Packing for a six-month trip to Southeast Asia should not be this difficult. Right?
Southeast Asia is a tricky region in terms of packing. The weather is generally hot, and your first instinct may be to pack a bunch of cargo shorts, short shorts, tanks, and bikinis, but before you do that, there are other factors to consider.
The majority of Southeast Asian countries are conservative, and dressing like you would for the beach in California is not always a good choice – unless of course you're sticking to the beaches.
Your travel wardrobe should be as diverse as the countries you'll be visiting, and it's a good idea to think about the type of activities you'll be doing as you travel.
Clothing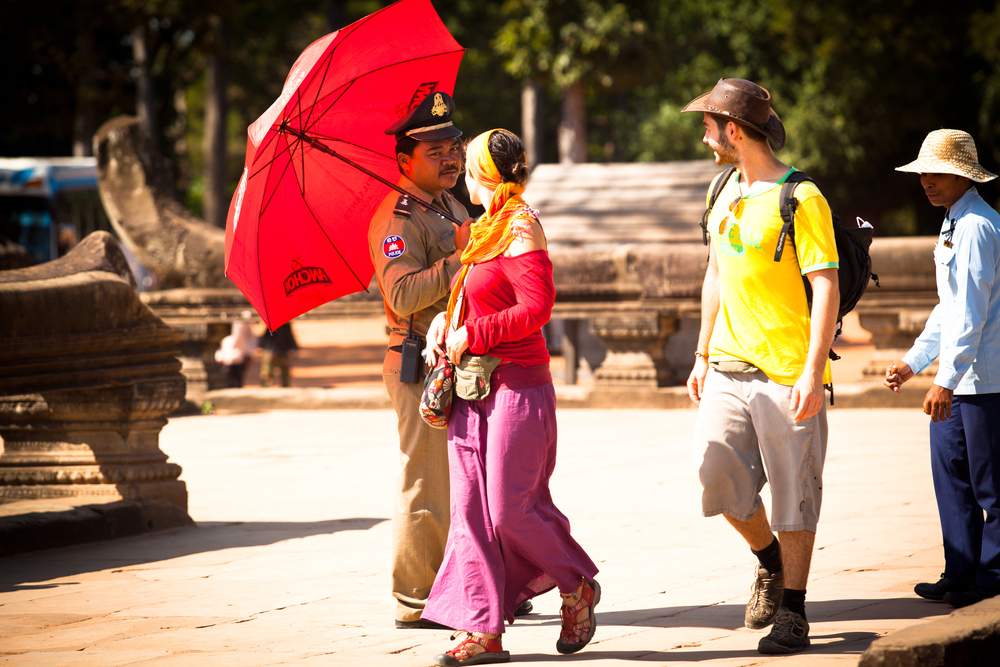 Shirts
It's always a good idea to have 4 to 5 shirts in your pack, most of them should be short sleeved, but make sure you have at least one long-sleeved shirt if you plan to go hill trekking, or spend time in the jungle.
A light weight, long sleeved shirt will provide a layer of protection from mosquitos when you're in outlying areas. Remember that dengue mosquitos bite during the day, and malaria mosquitos at night. There's no pill for dengue, like there is for malaria, so avoiding bites is imperative. A long sleeved shirt helps.
"If you're looking to make meaningful connections with locals wearing clothing that mirrors local styles will be helpful."
It's important to remember that visiting wats and mosques requires shoulders covered, for women, and appropriate (read that, "modest") dress is the norm for local women and is considered a sign of respect, for self, and also within the community. If you're looking to make meaningful connections with locals wearing clothing that mirrors local styles will be helpful. That's as true for men as it is for women. A collared shirt over a tank top is a smart choice, regardless of gender.
Pants, Shorts & Skirts
Definitely bring shorts, but ladies, try to only wear short shorts at the beach, and wear shorts that are a little longer when walking around town. Guys, cargo shorts are fine, but if you want to check out the stunning views from Sirocco's SkyBar in Bangkok, you will not be allowed inside, unless you're wearing slacks (preferably ones that are clean, and not wrinkled). Pack one smart looking pair of pants.
" A lightweight fabric, or something that can be pulled out of a pack wrinkle-free is a great choice."
The same rule applies for skirts, as it does for short shorts, if you cannot bend over without exposing everything underneath, leave it at home. Or only wear it at the beach. Skirts are a great way to keep cool in the heat of Southeast Asia. Always pack at least one long skirt (below the knees) for visiting temples and other sacred sites. A lightweight fabric, or something that can be pulled out of a pack wrinkle-free is a great choice.
A pair of yoga pants is always a good idea, as there are days when you'll want to feel comfortable. They are also good for trekking or hanging in the jungle. You'll be glad of the comfort if you opt for one of the all night bus rides. And, if you can trick your brain into thinking they're not too hot, wearing a pair of your favourite jeans are a great way to combat mosquitos.
Underwear
It's a no brainer, bring underwear! You can buy more while travelling, unless you're bigger than most Asians. I wouldn't recommend bringing your best undies, as they will get trashed quickly, unless you plan to
hand wash them as you travel
, which is always a good idea. Many travellers will resort to bucket-washing their clothing at some point. It's the cheapest way to go.
Southeast Asia is one destination where investing in the pricey "quick dry" variety might be worth it, especially if you're traveling during monsoon when the air feels wet even when it's not raining and getting things dry is a perennial problem.

Jacket or Sweater
While
Southeast Asia
is hot on the outside, it can be freezing cold on the inside. Always pack a jacket or sweater to wear while travelling on buses, or hanging inside various cafes or restaurants, as the air conditioning can be quite cold at times. You'll also be grateful to have one when in places like Northern
Thailand
or Northern
Vietnam
; which can be cooler at night.
Ladies, an alternative to wearing a sweater is to pack a sarong or wrap. Sarongs are very versatile, you can use them as a dress, to cover-up at a beach or temple, use as a towel, or to help keep yourself warm when the air conditioning is too cold.
A lightweight, packable rain jacket is a good idea if you're traveling during monsoon. It will also act as a wind breaker if you plan to travel by boat and need to protect yourself from cool night sea breezes.

Shoes
Everyone knows, always pack a pair of flip flops. These will be your basic footwear in Southeast Asia. It's a good idea to wear your flip flops to temples as you will generally need to take your shoes off before entering. If you have nice shoes, then there's a chance someone will avail themselves of them while you're wandering around – unless you choose to carry them in your hand or bag.
It's also a good idea to also pack a pair of closed-toe shoes for when you want to go out at night. If you're hoping to go trekking, then bring a pair of trainers with good support. That being said, there are plenty of Nike shops in Southeast Asia and you can always buy a pair once you've arrived.
"If you have an odd (or enormous) shoe size, or if you require particular orthotics, this would be something to take into consideration and plan ahead for. "
While it is possible to find shoe stores carrying western sizes in the bigger cities, it may be harder in smaller towns and rural places. If you have an odd (or enormous) shoe size, or if you require particular orthotics, this would be something to take into consideration and plan ahead for.
Accessories
We've already talked about sarongs, but it's also good to bring an infinity scarf as they take up very little room and can dress up an outfit. A baseball cap is another good idea, and will help protect you from the heat when you're out exploring. You could pack these things, but they will be available in every market, both shopping malls and open air, in the country you're visiting. Purchasing accessories as souvenirs is a fun way to add to your wardrobe and bring home a memory.
For a day bag, think about what you'll be carrying, and what you'll be doing. If you're a digital nomad you'll want something that will hold your camera, as well as your laptop and notebook. Many go for backpack style bags, but there are also some good cross-body bags that will do the trick. Extra points if you can find one that folds up into nothing and doesn't add another bag to your pile when you're taking a flight or a bus!
Read How to Choose Clothes for your RTW Trip and check out the How to Have Custom Clothes Made in Hoi An, Vietnam 
First-Aid Kit & Toiletries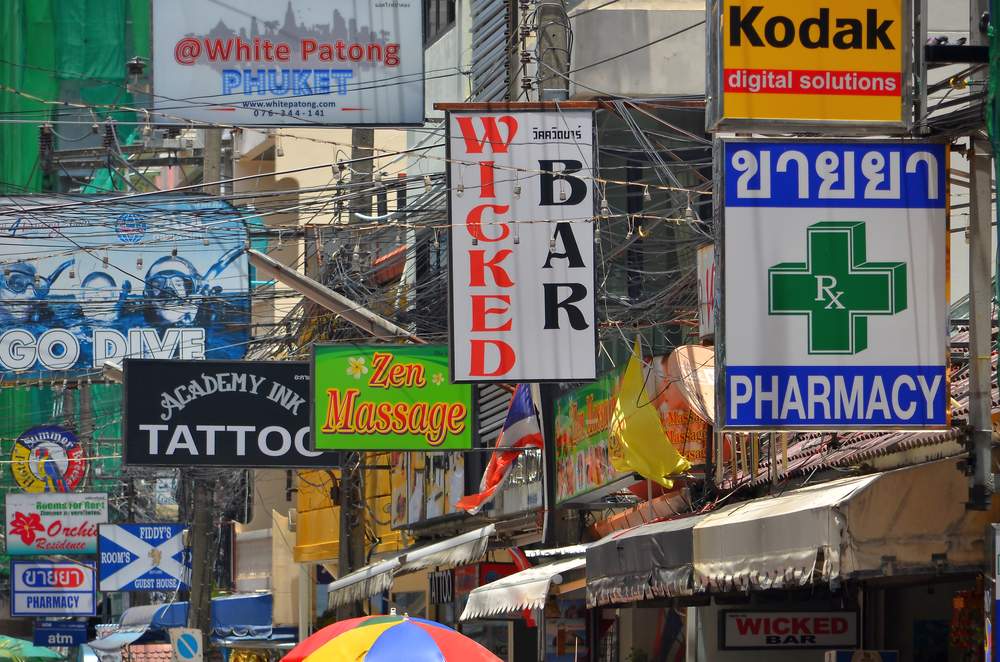 No need to go crazy. You can buy everything you need when you're in destination, but sometimes you need something quickly, and the pharmacy may not be close by when you need it, or open for that matter.
Always have some Imodium incase you get struck with a sudden case of traveler's diarrhea. It's also a good idea to have a small container of vaseline – great for your lips, but also good for clotting blood should you fall and cut yourself. Tiger balm is another smart choice.
If you're on medication, make sure your doctor writes down your prescriptions in case you need a refill while travelling. It's also a good idea to write down your allergies in local languages in case of an emergency.
"If you're on medication, make sure your doctor writes down your prescriptions in case you need a refill while travelling. "
A small travel size mosquito repellent with Deet is a good idea, especially if you're traveling during rainy season. Once that is gone it will be quite easy to buy locally made repellent at pharmacies and 7-eleven. It's also good to have a roll of toilet paper, or a purse sized package of tissues, along with your basic toiletries. Everything else can be found at your destination.
Some travelers take advantage of the wide availability of over the counter meds, available without prescription, in most of the countries in Southeast Asia and build up their traveling health kit while they are there. It's also worth noting that travel health clinics at the private hospitals in the bigger cities are excellent places to get your travel vaccinations at a fraction of the price you'll find them in North America. In some cases, you can get things once you're there that are very difficult, if not impossible, to acquire at home (such as the Japanese encephalitis vaccination).
Read FAQ About Malaria

Tech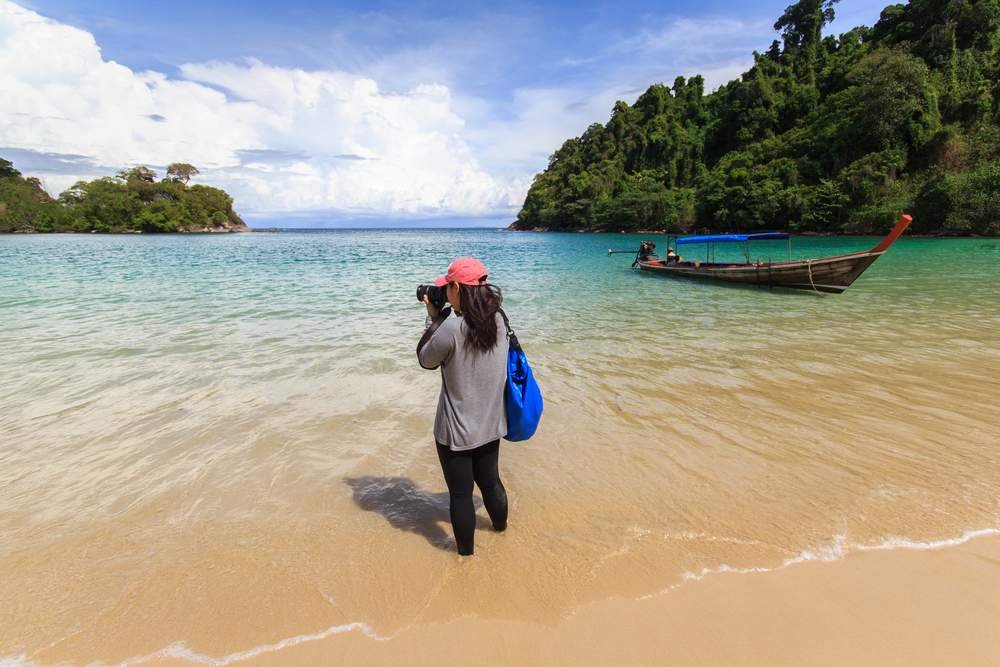 What you bring for tech is up to you. A smartphone comes in handy for exploring, trying to translate or communicate with locals, taking photos, and calling home. Buying local SIM cards is usually quite cheap. For example, I have a SIM card and data plan in Thailand and pay 439 THB ($12 USD) a month for 4.5 GB of data and 200 minutes of calling. These can be had at any 7-eleven in just about any country in Southeast Asia.
A camera is mandatory for most travelers, but don't forget to bring an extra battery, as well as extra SD cards. There is nothing more frustrating than being in a remote location and discovering that your camera battery has died, or your SD card is full and you have no way to transfer the photos.
Consider what you need to charge all of these devices and what sort of converter you will need. Sometimes packing a small power strip is a great solution to the problem of power. One plug in a hostel common room, or beneath your cafe table will get the job done for every piece of chargeable tech that you've got with you.
Read 5 Tips for Finding the Balance Between Travel and Technology and check out the Is Constant Connection Ruining Travel? 

What Not To Bring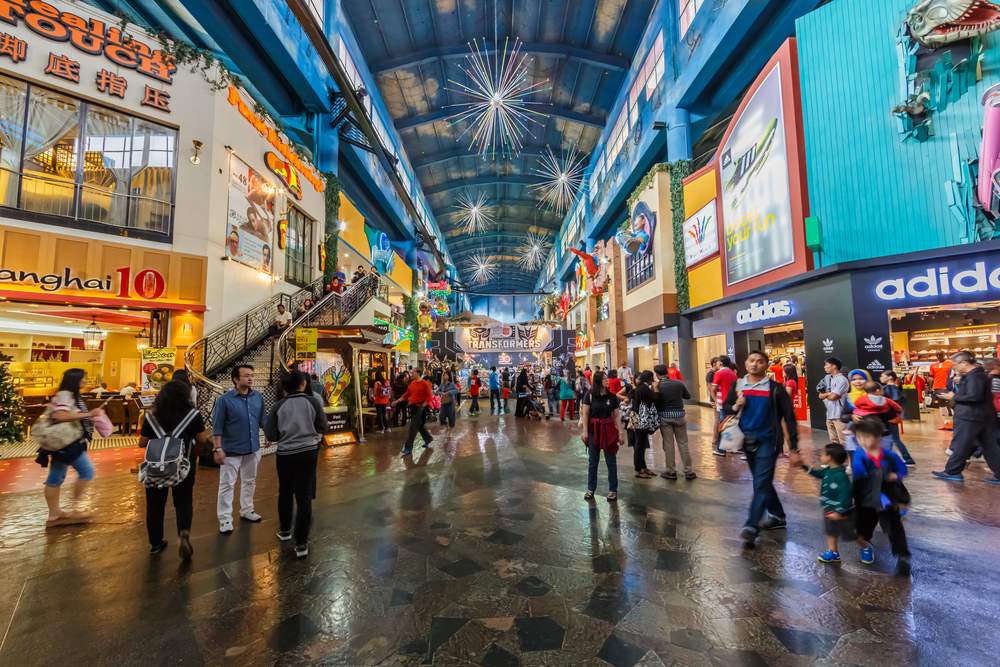 One mistake many travelers make is to think that they won't be able to get "stuff" that they want or need in
Southeast Asia
. While it is true that there are remote places where access to goods is limited, every major city is going to have everything you need. Cheap knock offs of every imaginable product produced in Asia are ubiquitous, as are shops selling the real thing. If you're really hard up for Western style goods, plan a stop over in Singapore and load up. It's what the wealthy Asians do! Here's a short list of what
not
to bring to Southeast Asia:
Extras of just about anything: Trust me, you can get it there.
Medications: Bring your prescriptions. The pharmacies sell everything but controlled substances over the counter
Valuables: You'll just worry about them, and in remote places they can be a target.
Books: Book swap shelves are in every hostel & foreign language book shops are common, especially in bigger towns
When travelling for six months, or more, it can be tempting to bring all your things, but resist. Always look at your pile of clothing and gear, then cut it in half. Bring clothing that can serve multiple purposes. Fun t-shirts are great, but it can be hard to dress those up, so bring one or two nice ones as well.
Remember to think about the cultures you're visiting, and showing them respect – something that goes beyond good manners.
As a safety net, for those things you are really sure you must have, you can always stuff a couple pieces of clothing, or those size 13 shoes in a bubble pack and instruct a friend or family member to Fed-Ex it to you, should you message them and ask for it.
The reality is, with very few exceptions, that you'll be able to find every thing you need just about anywhere you travel, it's just a matter of adjusting your expectations and going with the flow, which is why we travel, right?