There are few better ways to get a true feel for another place than to eat like the locals, and America is no different. The country's cuisine varies by region and is as colorful and diverse as the people who call America home. So what's the best way to get a sample of the variety? Think sandwiches.
Yes, the key to culinary enlightenment in the U.S. is it's rainbow of sandwiches. We're not talking the monotonous peanut butter and jelly you begrudgingly dragged from your lunchbox everyday for years. We're talking about taking a bite and savoring a place's unique ingredients or its people's rich culture they brought to America.  Whether it's the Southwest's vibrant Mexican-influenced menu, the South's slow-paced lifestyle allowing for a passion for barbeque, or the Northwest's abundant fresh seafood, there's a sandwich reminiscent of it. A sandwich in America is not just a meal,  it's an experience. There's rivalry between restaurants, dramatic debates over proper toppings and ingredients and specific ways of ordering.
But best of all, they're ideal for the traveler- casual, easy to eat while exploring the area and they generally lean towards the more inexpensive option on a menu. Here's a list of the sandwiches to try around the US, and where you can find them.
Lobster Roll in Maine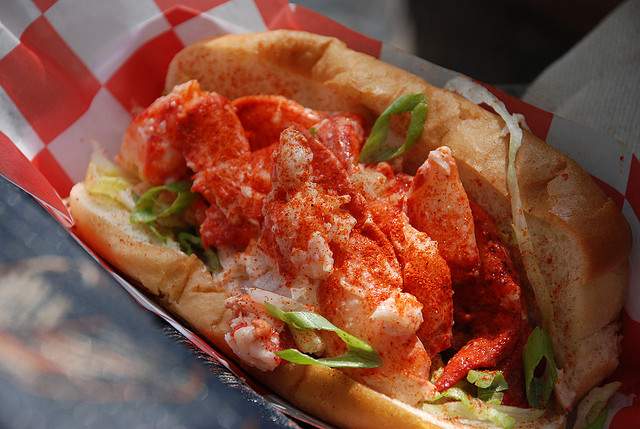 With most of the country's lobsters coming from Maine, where lobster seems to be found on every menu, it makes perfect sense that the region is home to an easier-to-eat version of the tasty crustacean. Fresh lobster meat is piled onto a lightly-buttered, lightly toasted New-England style hot dog bun, and from there begins a debate as to how exactly the lobster should be prepared. The choice of whether to add warm butter or cold mayo, to add celery and herbs, or just to keep it simple is still contemplated amongst New Englanders. Between the hard working fisherman and the crisp air from the ocean, it feels right to keep it basic – lobster, mayo and a bit of salt and pepper. This simple delight can be found amongst upscale seafood fare, lobster shacks or even gas stations along the coast.
Try it at: Shaw's Wharf in New Harbor, Maine;  the average price is $16.
>> Book a flight to Maine
Italian Beef Sandwich in Chicago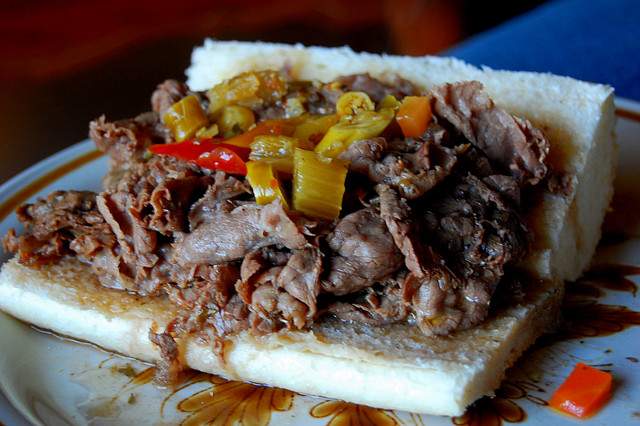 Tourists may visit the Windy City for its filling deep-dish pizza or iconic Chicago-style hot dog, but they come back for the Italian Beef. This isn't your typical roast beef sandwich, with thinly sliced beef slow-cooked for hours in a jus filled with garlic and oregano.
It's said that the sandwich was brought to Chicago by Italian immigrants that would use the fattier cut of beef, but slow cook it to make it tender and delicious. Today, the beef is still pilled on a long Italian sliced bread roll and served anywhere from "dry," with no jus, to "wet" or "dipped" where the sandwich is submerged into the very liquid the beef was cooked in. Just like the Chicago dog, the toppings of this sandwich are debated. The true regional delight is the Giardiniera, referred to as "hot peppers," which is an Italian relish of pickled vegetables, spices and oil. You can also order "sweet peppers," which are cooked green peppers, mozzarella cheese or marinara sauce. You'll find this gem served alongside Italian or Polish sausages, fries and burgers at hot dog stands all over Chicago.
Try it at: Al's Beef in Chicago's Loop. The average price is $6.
>> Find out what to eat in Chicago and get tips for planning your trip to Chicago 
Cheese Steak in Philadelphia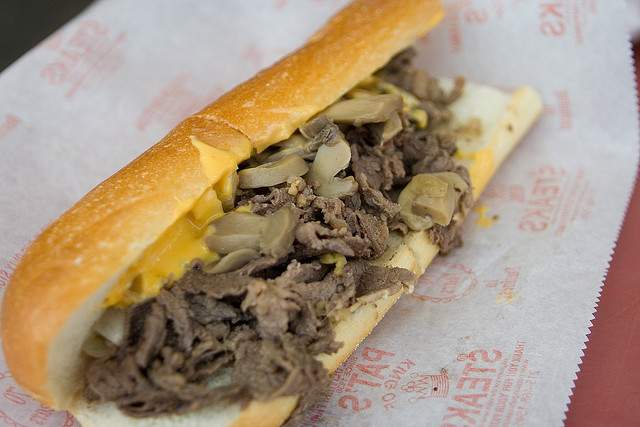 You can visit the Liberty Bell and attempt to agonizingly run up those iconic Rocky steps, but if you want to truly experience "Philly," eat a cheesesteak. The steak, debatably sliced or chopped, is smothered in melted cheese and served on a chewy, long roll. With locals and tourists alike lining up for the hearty sandwich, you need to do your homework and know how to order this bad boy.
First, you choose the type of cheese you'd like, which can be "prove" for provolone, American or "whiz" as in that glorious processed can of Cheese Whiz. If you want onions say "wit," no onions is "wit out."
To give it a try:  make the difficult decision between the rivalry of Pat's or Gino's, which are ironically yet conveniently located across the street from each other. The average price is $9.
>> Book flights to Philadelphia, find accommodation in Philadelphia , and check out these indie travel tips for Philadelphia.
Buffalo Burger in the West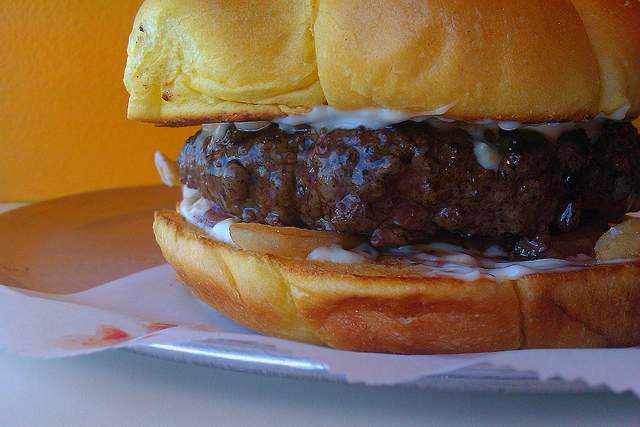 It's fitting that the resourceful early settlers of America would discover that the meat of the massive American Buffalo is a delicious alternative to beef. The buffalo burger is similar to a ground beef burger, but it is actually healthier with less fat and fewer calories. There's no better place to indulge in this juicy meat than in the nation's western region, particularly around the Dakotas, Utah, Montana, Idaho, Colorado and Wyoming.
Try it: with the rustic feel of the mountains and old west Buckhorn Exchange in Denver, Colorado. The average price is $10.
>> Search airfare to Denver or find things to do in Denver 
Cuban Sandwich in Miami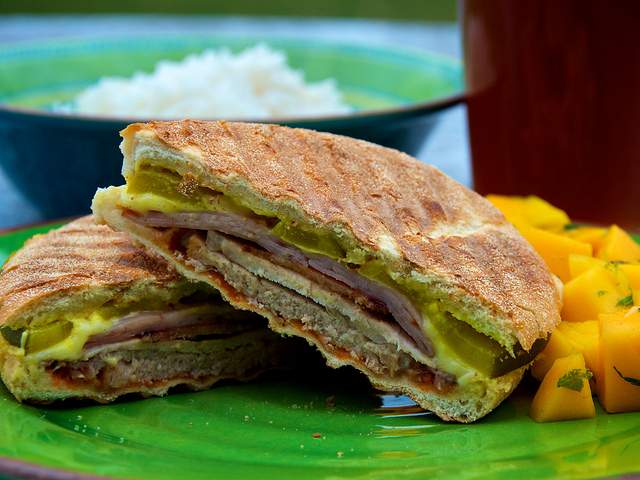 There is no place where the Cuban population is represented more in America than in Miami. When Cuban immigrants settled in the sunny southern Florida paradise, the cultural influences were evident in the area's lively, colorful atmosphere, music, art and of course, the food. While there's plenty of great Cuban cuisine to try in and around Little Havana, you won't want to miss sampling the Cuban spin on a sandwich.
The Cuban sandwich consists of ham and slow-roasted, tender marinated pork topped with swiss cheese, pickles, bright yellow mustard and is served on toasted Cuban bread.
Try it at: Enriqueta's Sandwich Shop (2830 NE 2nd Avenue, +1 305-573-4681 in Miami, Florida.
>> Find tickets to Miami, book a Miami hotel, and check out these indie travel tips for Miami.
Beef Brisket in Texas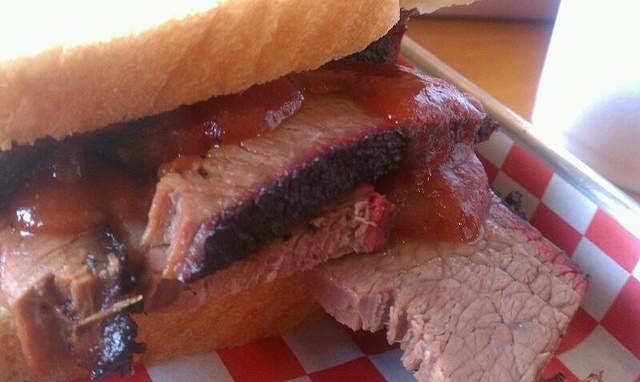 The South is known for barbeque, and among that category, the Lonestar State is known for beef. Beef brisket is a difficult meat to cook and requires the no-rush attitude that seems to come naturally to Southerners. The beef usually starts off with a dry rub then is smoked for hours on end with woods of hickory, mesquite, pecan or oak. It's sliced and piled high on white bread or a white bun, served beside Southern favorites like macaroni and cheese and coleslaw, and washed down with a few cold Lone Star beers.
Try it at: Black's Barbeque in Lockhart, Texas, the "barbecue capital of Texas."  The average price is $5.
Pulled Pork Sandwich in South Carolina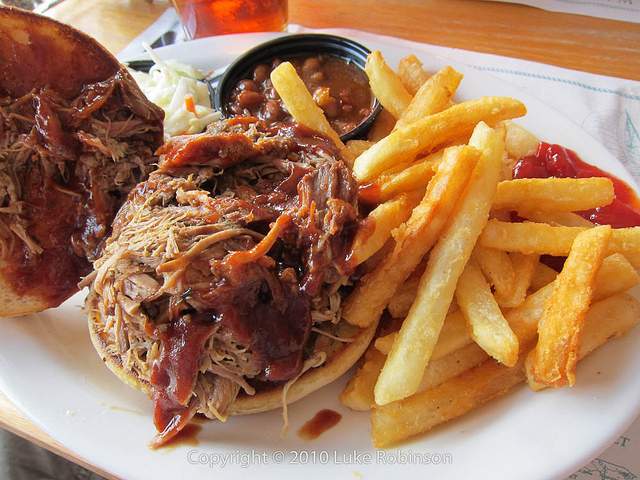 While Texas is known for beef, the Carolinas are known for their love of the pig. The pork is slow cooked and becomes so tender it doesn't take much effort to "pull" it apart. South Carolina is unique in that instead of a barbeque sauce like North Carolina, Kansas City and Texas, they have their Carolina Gold Sauce, a tangy blend of yellow mustard, vinegar and brown sugar.
The various regions debate over methods of preparation, dry or sauce, a sauce based with tomato or vinegar, but regardless of which side you stand on, you'll agree that here, barbeque is to be taken seriously and requires passion and patience for its cooking.
Try it at: Bessinger's BBQ in Charleston, South Carolina. The average price is $7.
Shrimp Po' Boy in New Orleans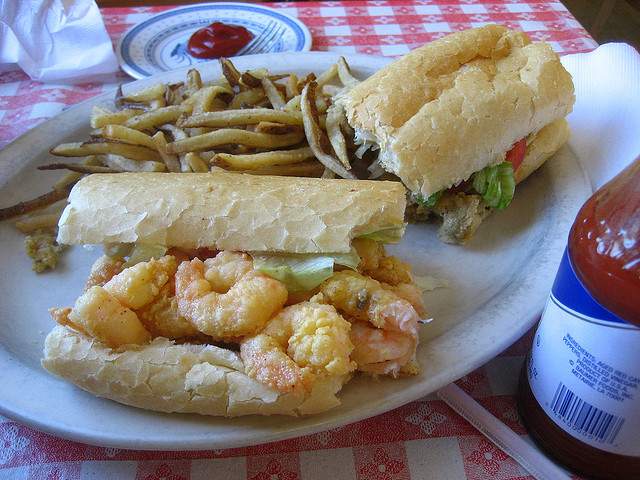 The Shrimp Poor Boy, or as often pronounced Po' Boy, combines the seafood so readily available in New Orleans with the city's historic routes. When the Streetcar Union in New Orleans went on strike for several months, two brothers started making free sandwiches for the workers, who became known as Poor Boys. To this day, the Po' Boy sandwich is an inexpensive regional staple.
It comes in a variety of styles, but the true classic is the shrimp: crispy fried shrimp piled onto French bread and topped with lettuce, mayo and tomato.
Try it at: Johnny's Po Boys in the New Orleans French Quarter. The average cost is $9.
>> Find a New Orleans hotel and get tips for visiting New Orleans 
Pastrami in New York City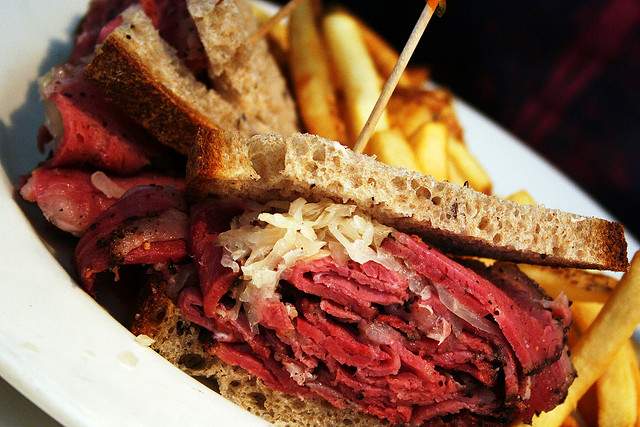 Besides thin crust pizza and freshly prepared bagels, to get a true New York experience, eat a Pastrami Sandwich. Eastern European and Jewish immigrants brought over the dish and it's still a favorite today. The meat goes through its share of work while it's brined, smoked, boiled and steamed with seasonings including coriander and sugar, before being served on rye bread with mustard. Don't ask for mayonnaise if you want to blend in and avoid the dirty looks.
Try it at: Katz Delicatessen. The average price is $15.
>> Read our New York travel guide 
Banh Mi in California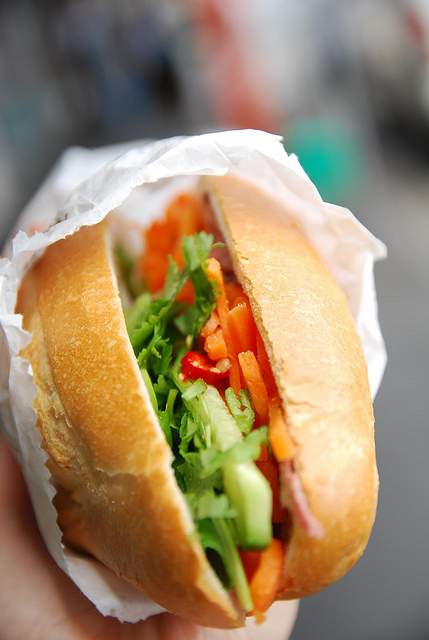 California cuisine is associated with healthy, fresh ingredients; in addition to the appreciation of farm to table foods,  the state's cuisine is also greatly influenced by the large Asian populations who have settled here. With that, comes the Banh Mi.
This Vietnamese sandwich consists of a baguette made with both rice and wheat flour, meats like sausage and pork (or veggies and tofu), and toppings of carrots, cucumber, cilantro and chili peppers.
Try it at: K's Sandwiches in San Deigo, California.The average cost is $5.
Torta in the Southwest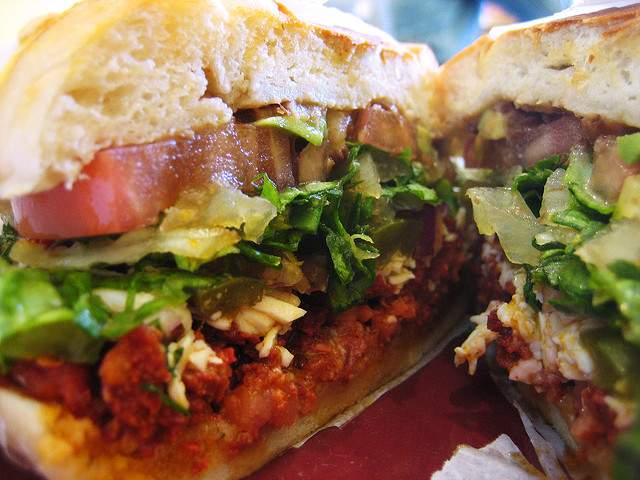 The Southwest region of the country combines southern charm with the flare and spice that the Mexican immigrants continue to bring. The Mexican sandwich, or torta, starts with a round shaped roll called a telera. Some common ingredients that fill the soft bread are steak, pork, breaded beef, milanesa or marinated chicken, usually topped with guacomole or avocado, tomato, lettuce and sour cream.
Try it at: Los Reyes de la Torta in Phoenix, Arizona. The average price is $6.
Read more about food in the US and around the world: 
Photos by:, ktread, OctopusHead, Imnop88a, dave77459 ,matt.ohara ,marzbarz, mortalcoil, xlordashx, t-bet, avlxyz ,roboppy