Editor's Note:  In gearing up for the announcement of the Top Destinations for Indie Travelers in 2016, on January 6, we thought it would be fun to republish all the top destination articles from the past 7 years. The article below is our list for 2011 and was originally published on January 3, 2011.
The start of a new year means lots of people are making lists – travelers are jotting down notes of the places they want to go, and at BootsnAll we're publishing our 4th annual list of the 10 destinations we think independent travelers should consider visiting. It's a perfect match, don't you agree?
This year, as in the past two years, we solicited nominations from readers like you as well as from BootsnAll staff members, but unlike in previous years there were actually some BootsnAll articles that inspired our choices for 2011. When an article prompts us to stop reading and start searching for airfare before it's even been published, we remember that kind of thing.
We hope you enjoy BootsnAll's 2011 list of indie travel destinations!
How many of these spots will you add to your 2011 must-see list? How many of these places have you already visited? Tweet us @bootsnall.
10. United States National Parks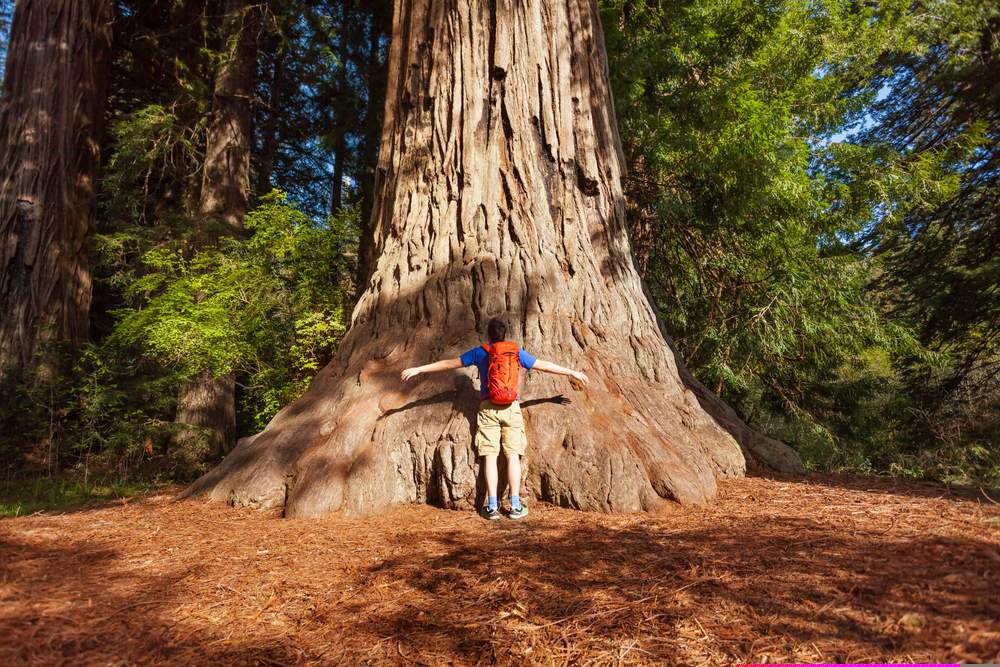 Some very well-traveled people have skipped over the United States for years – either because it was too expensive or the security-related barriers to entry seemed too high. The security issues may not be any better these days, but the U.S. dollar is such that it makes the country an affordable vacation destination for many people – foreigners and residents alike.
The variety of landscapes in the U.S. is undeniable; and while places like New York City, Hawaii, Miami, and Los Angeles rise to the top of most visitors' must-see lists, the country is full of excellent (and often much cheaper) destinations worth seeing – in particular, the U.S. National Parks.
Ken Burns and his recent TV series on the National Parks went a long way to remind Americans how unique the parks system is, but the parks include some bucket list-worthy spots that any traveler can appreciate – places like Yellowstone, the Grand Canyon, Denali, and Yosemite. Independent travelers will also appreciate the National Parks passport they can get to collect stamps for each park they visit.
>> Further reading: First Timer's Guide to Planning a US National Parks Vacation, 5 Best US Cities for National Park Lovers, How To Explore the Depths of the Grand Canyon, and 6 National Parks You've Probably Never Visited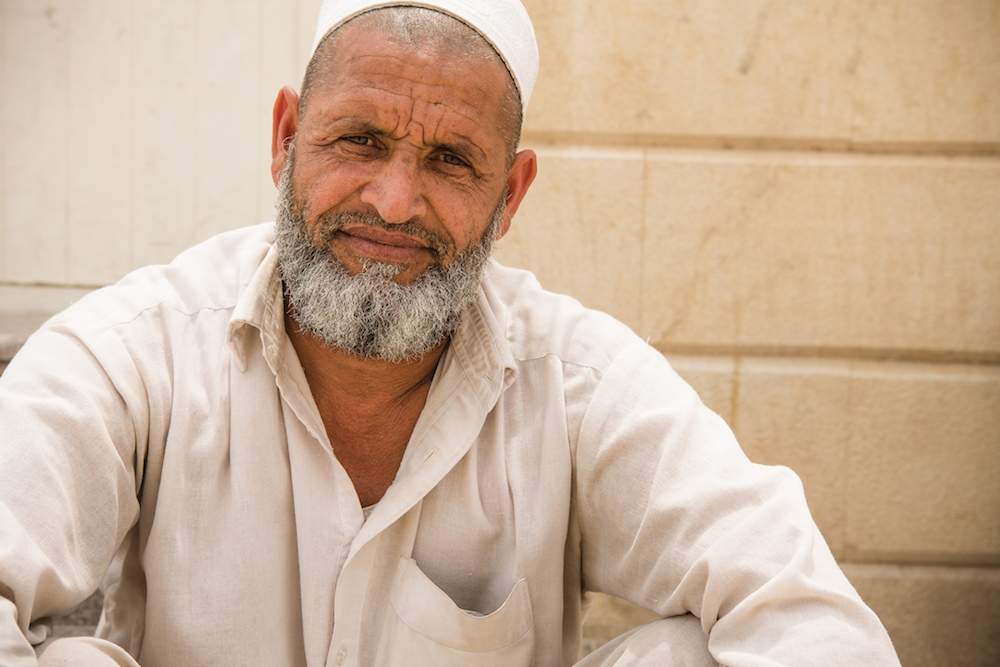 Before the name "Qatar" was drawn from the envelope declaring the host of the 2022 World Cup, Dubai was the undisputed heavyweight in the category of futuristic Middle Eastern destinations. Although Qatar may be the little sister in the region for a long time to come, it won't take until the 2022 World Cup for Qatar to be more of a player on that list. Even if football/soccer isn't your thing, it's hard to ignore the appeal of visiting a place
before
it's splashed all over TV screens around the world.
By some standards, Qatar boasts nicer beaches than Dubai – and its high-end restaurants, shops, and clubs are (at least for the moment) far less crowded than their Dubai counterparts. There's no getting around the expense of visiting Qatar, but a 30-day visa is relatively cheap and you can stretch your travel budget by taking buses to get around the country and doing your shopping and dining in the souqs and at take-out stands. And because we're talking about a country roughly the size of Rhode Island, that 30-day visa gives you plenty of time to see quite a bit of the country.
Summers in Qatar can be unbearably hot, so if you can afford to visit in the winter months (Qatar's high season) you'll be less overwhelmed by the heat. For those of you who can handle higher temperatures (and are more budget-minded), the spring and fall shoulder seasons will usually offer a good combination of lower prices and more moderate weather.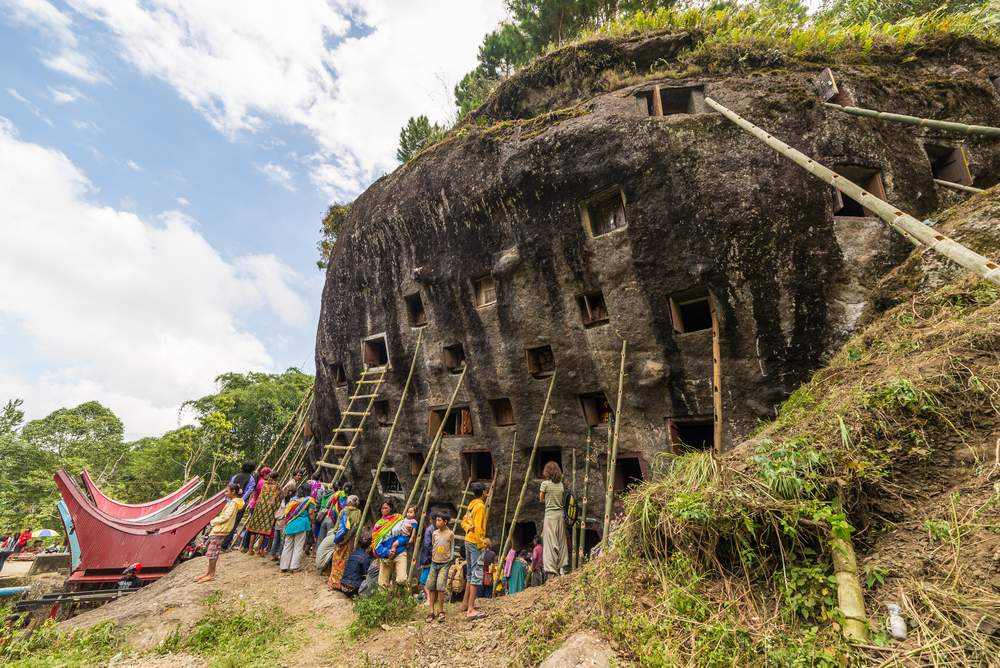 Sure, Bali's been on the independent traveler's radar for years – and while it still makes a great budget destination, there's more to Indonesia than just Bali. In fact, by avoiding the heavily touristed areas (like Bali), your travel budget goes even further – and you'll get to retain more of that precious indie traveler cred.
Indonesia's economy has been on the upswing in recent years, while other nearby countries are suffering through recession, and yet it remains incredibly cheap to travelers who are willing to get away from the regular backpacker circuit. The tourist infrastructure outside Bali is a far cry from what visitors to Bali are used to, but people who do venture beyond the usual travel hotspots in the country are rewarded with natural beauty and far smaller crowds.
With more than 18,000 islands to check out and a three-month visa available to most travelers, Indonesia is well worth the time it takes to get away from Bali and really dig your teeth in.
>> Further reading: Exploring Indonesia by Motorbike, How to Travel Like a Local in Indonesia, Best Places to Learn About Marine Life (including Komodo), 5 of the World's Best-Kept Secrets (including Yogyakarta), Bali Indie Travel Guide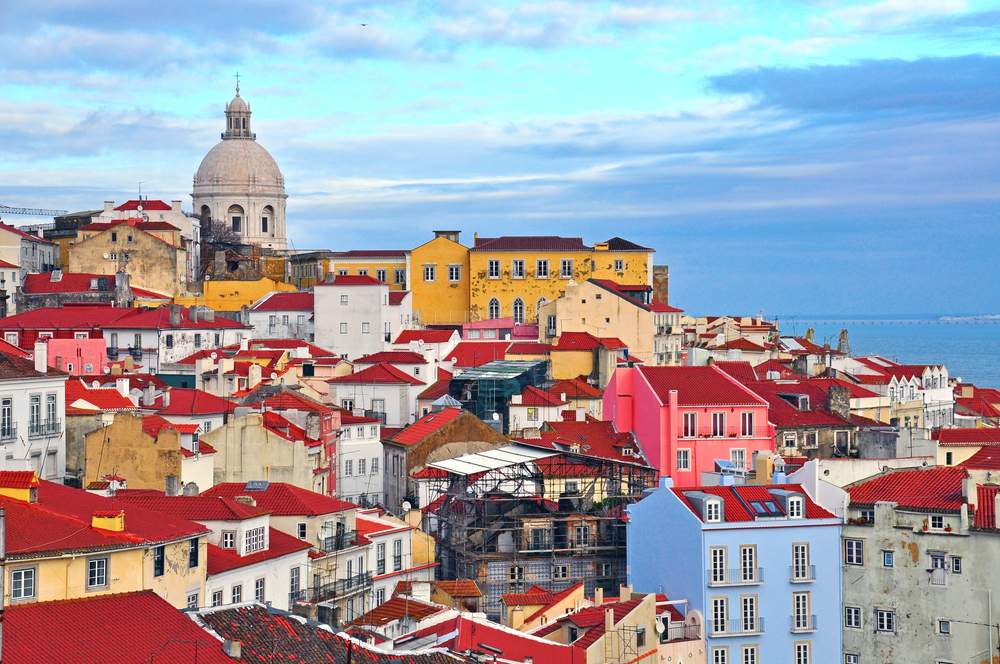 For a country that shares a peninsula with one of the biggest nations in Europe, Portugal seems to consistently fly pretty far under the radar when it comes to European vacations. This could be partly due to the fact that it was ruled by a dictatorship until the 70's and was largely cut off from the rest of Europe, leaving far more of those coveted "undiscovered" (or at least under-discovered) areas in Portugal than in neighboring countries.
Despite Portugal's former dictatorial government, the cities in Portugal aren't anywhere close to time capsules like you might expect in a place like Cuba. Lisbon bustles on its proverbial seven hills and has a well-documented nightlife. Porto is a modern industrial city with an historic center that dates back to Roman times and is now a UNESCO World Heritage Site. Coimbra is home to one of the world's oldest universities, and near the largest Roman ruins in Portugal. Historic Sintra (another UNESCO site) is overlooked by a 9th century Moorish castle. And pretty Évora is home to one of the creepiest bone churches in Europe.
For foodies (or wannabe foodies), Portuguese cuisine bears some resemblance to Spanish cuisine in parts of the country, predictably features seafood prominently along the coast, and is finished off by the famous port wine from the city of Porto. Sun-seekers will appreciate Portugal's temperate climate. Adventure travelers have forests, beaches, and mountains to explore. And with all of these perks, it's still cheaper to get around, stay, and eat in Portugal than it is in much of Spain, making it a great European destination for travelers who want a little luxury on a smaller budget.
>> Further reading: Portugal Indie Travel Guide, Best Roman Ruins Outside Rome (including Conimbriga), World's Most Unique Walking Paths (including Madeira), Most Beautiful Castles in Europe (including Palace of Pena in Sintra)
6. Nicaragua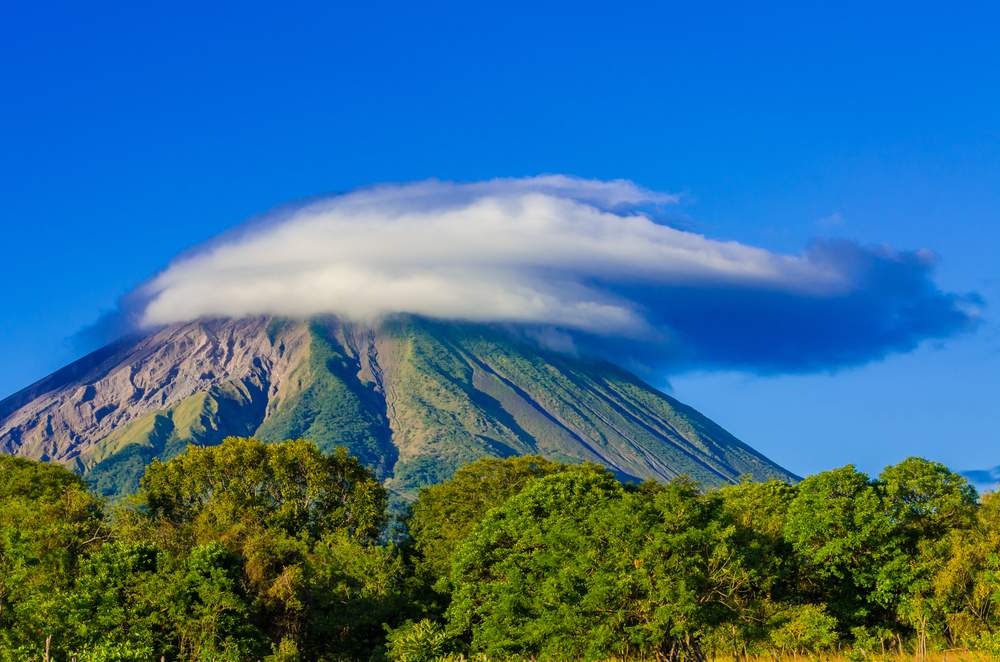 Central American countries have been gobbled up by indie travelers for years.
Costa Rica
was an early and obvious target, and in recent years Guatemala and Panama have risen up the ladder as well. While Nicaragua isn't exactly undiscovered, however, it doesn't tend to be as popular with travelers – making it an ideal "next stop" on your Central American tour.
Like other countries in Central America, Nicaragua is an excellent destination for eco-tourism – between two long stretches of coastline on the Pacific Ocean and Caribbean Sea there are volcanoes to hike and huge lakes to enjoy, not to mention places like the famous Corn Islands just offshore. Nicaragua's capital of Managua was severely damaged in a 1972 earthquake, but the gorgeous colonial cities of Granada and León more than makes up for whatever Managua lacks. Granada is Nicaragua's oldest colonial city, and León has some of the best-preserved colonial architecture in the country.
While the price of travel in many parts of Central America remains fairly low and you won't lure anyone to Nicaragua solely because of the promise of cheap travel, Nicaragua is far cheaper to visit than Costa Rica or Panama. It's one of the best bargains in the region, and with tourism numbers increasing exponentially in recent years it's not likely to stay that way forever.
>> Further reading: Trading Places in Nicaragua, How to Plan an Extended Trip in Central America, 12 Less-Visited Countries and Why You Should Go (including Nicaragua), Central America on $25 a Day, 11 Volcanoes in the Americas You Can Climb (including Ometepe), Bus Travel in Central America
5. Bosnia & Herzegovina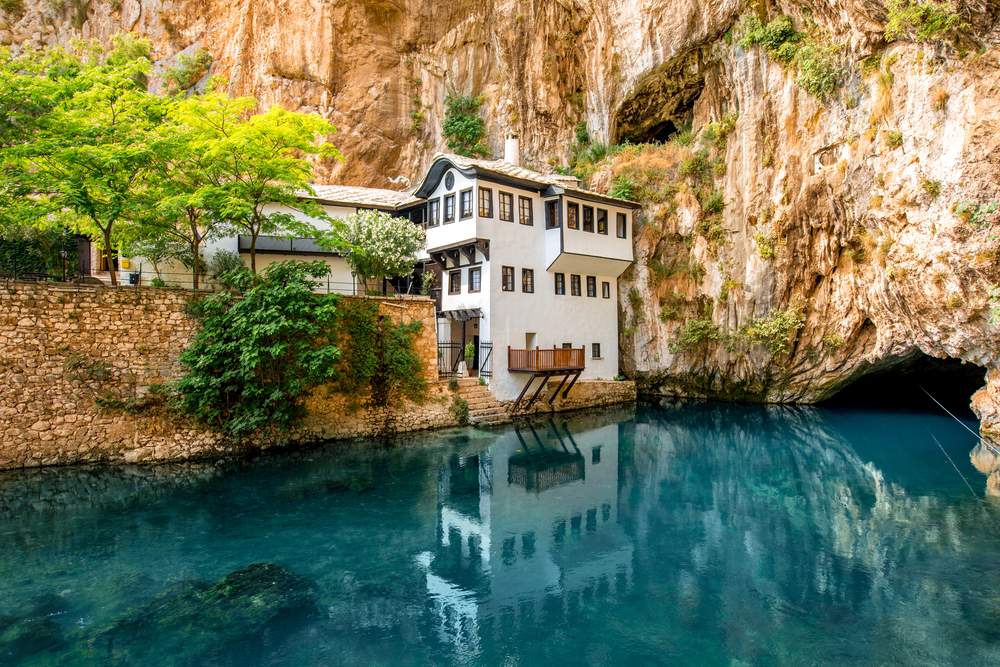 The days of Croatia being anywhere close to "off the beaten path" are behind us. Sure, it's less touristy than
Italy
, but what country isn't? If you're hunting for a piece of the former Yugoslavia that's got plenty to offer the independent traveler but is still playing catch-up with Croatia, however, look no further than Bosnia and Herzegovina.
The person who nominated Bosnia and Herzegovina captured our imagination with descriptions of a country "still politically recovering from the Balkan war of the 90s," a place where "the war is still palpable," and a country that has "risen gloriously from the crumbles." We always like the idea that a place can "revolutionize the way you see your impact as a tourist and make you proud you braved the indie travel path."
To be sure, there are more challenging places to travel than Bosnia and Herzegovina. It's actually fairly easy to be a traveler there. But ease of mobility (or lack thereof) isn't the only factor that determines whether a place appeals to independent travelers. In this case, a country with a decent infrastructure where being a visitor is still affordable – and where being the kind of traveler who talks to people and learns the local history can offer rewards that don't show up on any map – fits the bill as a fantastic indie travel destination in our book.
And if that isn't enough to appeal to you, the person who nominated Bosnia and Herzegovina also mentioned that the country is "curved amorously with mountainous landscapes." That description alone made us want to buy a plane ticket.
>> Further reading: Indie Travel in Bosnia for $45 Per Day,  12 Less-Visited Countries and Why You Should Go (including Bosnia and Herzegovina), How to Get Around in Eastern Europe, Europe's Most Beautiful Bridges (including the Old Bridge in Mostar)
4. Kuala Lumpur, Malaysia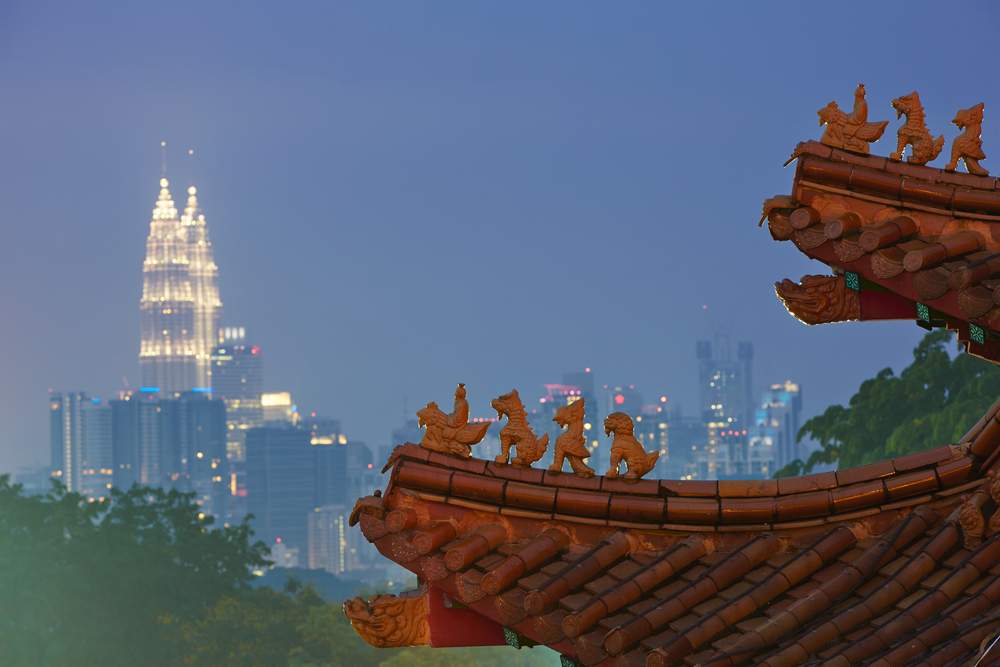 The countries of Southeast Asia have long been indie travel hotspots – especially
Thailand
– and many of the people flying in or out of the region may have had a connecting flight through the next city on our list – Kuala Lumpur – without ever stopping to visit. Two people who filled out our nomination form think that's a mistake.
As one person put it, "there's so much to see in Malaysia, it's almost a pity that the capital is such a nice city." Despite its size and importance to the country and its status as a regional air hub, Kuala Lumpur is a pretty city – "jungle trees peek out unexpectedly and the architecture is varied enough to include art deco buildings, Islamic spires, and sleek, huge towers." It's navigable on foot and its highlights can be explored in a couple of days, but it's also possible to spend a more leisurely week in the city visiting the many parks in addition to the city sights. The foodies at BootsnAll were also happy to see that the food in Kuala Lumpur is listed as a "highlight" of any visit, with the "juxtaposition of Indian and Chinese culture" making the food scene in the city interesting, eclectic, and delicious.
Of course, once you've gotten to Kuala Lumpur it's easy to use it as a springboard to check out other parts of Malaysia and other countries in Southeast Asia. But if you're contemplating a trip to the region, you might want to plan for a Kuala Lumpur layover of at least a couple day.
>> Further reading: Indie Travel in Malaysia for $10 Per Day, Falling in Love with Malaysian Food, Malaysia Travel Guide, Where to View Bioluminescent Organisms (including a place near Kuala Lumpur)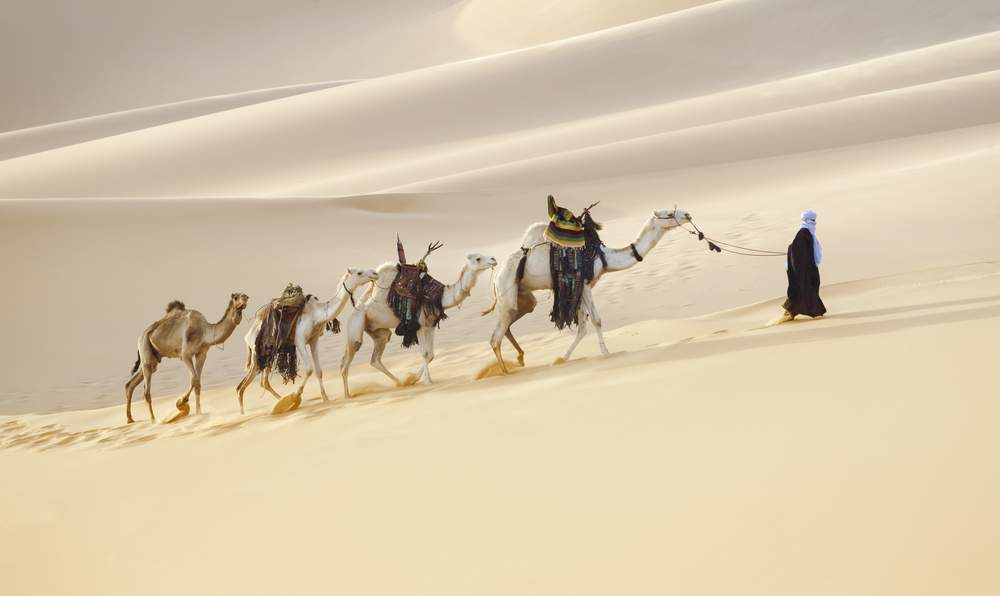 Thoughts of Mediterranean beaches usually bring up thoughts of a European vacation – followed quickly by thoughts of how such a getaway is too costly. But a quick peek at a map is all it takes to remember that the Mediterranean has another coast along the northern edge of Africa, and that Algeria is actually the largest country on the Mediterranean Sea.
Algeria suffered like many African nations from a long period of unrest, it's been a far safer country to travel in since roughly 2003. This is a country that definitely fits the bill in terms of being a place that's difficult to travel in as an outsider, but the intrepid traveler will appreciate how budget-friendly Algeria is – especially for a country with so much to offer.
There are a few UNESCO World Heritage Sites in Algeria (including Roman and even Phoenician ruins at Tipasa, Djémila, and Timgad), some French colonial architecture in Algiers and other cities along the coast, and the vast southern portion of the country that's part of the Sahara desert. Algeria is a country where you can enjoy a Mediterranean holiday (albeit a different one than you'd get in Spain or France, of course) and a day later set off on a trek into the Sahara. What European country can offer you that?
>> Further reading: 12 Less-Visited Countries and Why You Should Go (including Algeria), 5 of the Next Big Backpacking Destinations, 7 Places to Experience French Culture Outside of France (including Algeria & elsewhere in North Africa)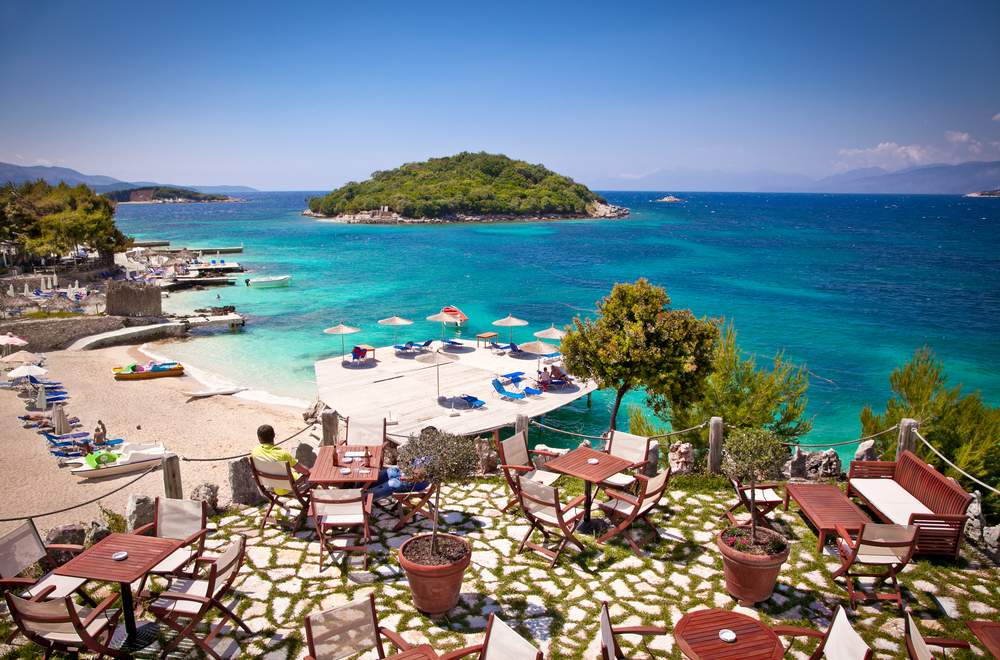 Astute readers and list-watchers will note that the top destination on Lonely Planet's list of places to go in 2011 is Albania – but before you think we just phoned this one in, let us remind you that an article appeared on BootsnAll in November describing the
top eight reasons to visit Albania
. All it took was a read-through of that article to make Albania shoot to the top of our travel wish lists.
In fact, our editor was looking up flights to Albania before she'd even hit "publish" on the article.
The author of our Albania article summed it up this way: "The mountainous country is filled with pristine rivers and sparkling mountain springs, bustling cities and charming towns, and its rocky coastline stretches hundreds of kilometers along both the Adriatic and Ionian Seas, providing stunning beaches that rival those of its better-known neighbors like Greece, Italy, and Croatia." And all of this comes at a bargain price. Albania is likely to remain extremely cheap to visitors until (and if) it becomes part of the EU, offering even shoestring travelers the opportunity to book a nice hotel room for a tiny fraction of the cost of a similar room in nearby European countries.
Albania is a country with vibrant cities, Roman ruins, gorgeous beaches, cheap food and beer, and – particuarly appealing to indie travelers for whom personal interaction is a primary reason for traveling – a population that is eager to welcome visitors and show off their country.
>> Further reading: Eight Reasons to Visit Albania (including nearly everything you'd need to know to plan a trip), Getting Around in Eastern Europe, Places in Europe You Never Thought You'd Go Wine Tasting (including Albania)
1. Curaçao & Saint Maarten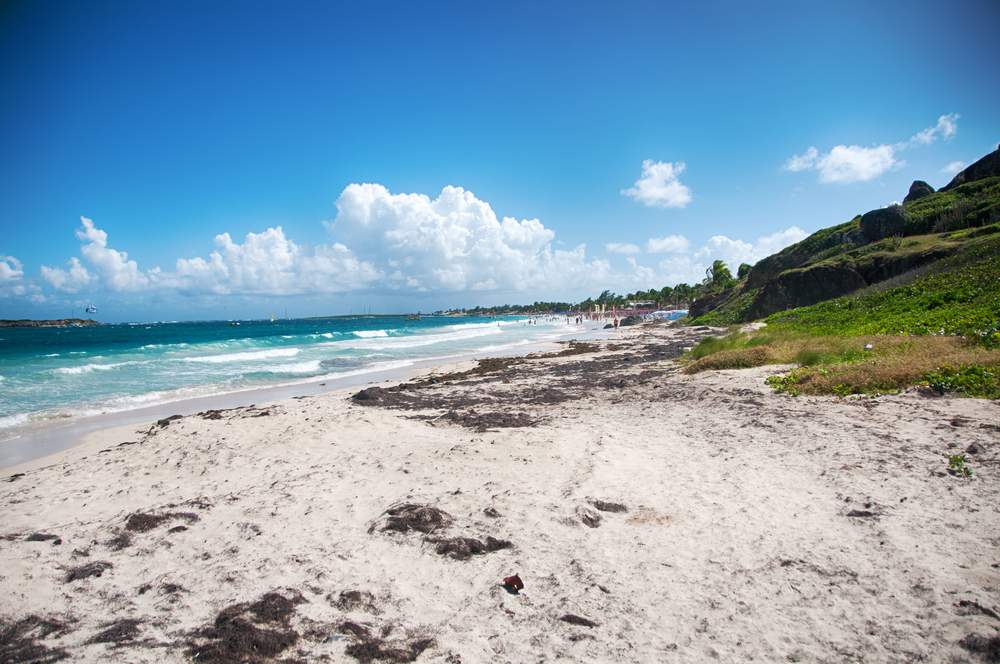 Among the independent travelers we know, a conversation about "how many countries you've visited" is all it takes to light up a face and get even the most taciturn talking. What's the best news, therefore, for anyone who collects passport stamps? The creation of a new country, of course.
As of October 2010, the Netherlands Antilles are no more – the islands still exist, but they're no longer a collective autonomous region of the Netherlands. Some of the islands became "special municipalities" of the Netherlands, but two of them – Curaçao and Saint Maarten – are now their own so-called "constituent countries" under the umbrella of the Kingdom of the Netherlands. Do you need to understand what's behind these legal definitions? Of course not. All you need to know is that the move means Curaçao and Saint Maarten are, for all intents and purposes, brand new countries you can add to your passport.
Both Curaçao and Sint Maarten are already extremely tourist-friendly, and that doesn't mean there won't be an even bigger explosion of big chain hotels in the coming years as these new countries attempt to lure yet more tourist income. In other words, you might want to book that island trip sooner rather than later.
Check out more of our Top 10 Lists from other years:

Photo Credits: kris krüg, Sergey Novikov, Arseniy Krasnevsky, Fabio Lamanna, Simon Dannhauer, RossHelen, Jaromir Chalabala, Denis Burdin, Aleksandar Todorovic, PlusONE, GG Studio