Thinking of planning a RTW trip and adding the Loire Valley to the itinerary? Don't know where to start? Sign up today for Plan Your RTW Trip in 30 Days and start receiving email lesson plans tomorrow – it's free! You'll be on the road before you know it!


Contrary to popular belief, indie travel isn't one long vacation. Figuring out routes, finding places to sleep, keeping an eye on your budget, and trying to do all the things that sent you traveling in the first place – seeing the sights, meeting new cultures, trying strange foods – it can be exhausting. Exhausting in a fun kind of way, of course, but exhausting nonetheless.
Why it's important to slow down every now and then
I recall at the very start of my first round the world trip being given some advice by another world wanderer who had many more miles under his travel belt than I. He suggested that for every couple of months on the road I should take a break – a small vacation for want of a better description. I looked at him with curiosity trying to fathom why I would need to take a vacation when I had a year of exciting travel ahead of me and he just smiled, knowing that soon enough I would come to understand what he meant. Sure enough, a few months later, I did.
I looked at him with curiosity trying to fathom why I would need to take a vacation when I had a year of exciting travel ahead of me and he just smiled, knowing that soon enough I would come to understand what he meant.
Travel burnout can strike at any time, and there's nothing quite like it for sucking all the enthusiasm out of your trip. I've suffered its curse a few times now – once in Asia, once in Latin America, and even closer to home in Europe. Had I taken the sage traveler's advice and built some down time into my travel itinerary, I suspect travel burnout wouldn't have hit so hard or so many times.
Regardless of the pace at which you usually travel, it's a good idea to slow down from time to time. Zip-lining, mountain climbing, sky-diving, surf lessons and elephant riding are all exhilarating activities, but investing time to truly enjoy the simpler sides of life at a slower pace – languishing over a long lunch or taking a stroll through some manicured gardens – will not only help replenish your travel energy, it makes the adventure days seem all the more dramatic.
Why the Loire Valley is the perfect place to slow down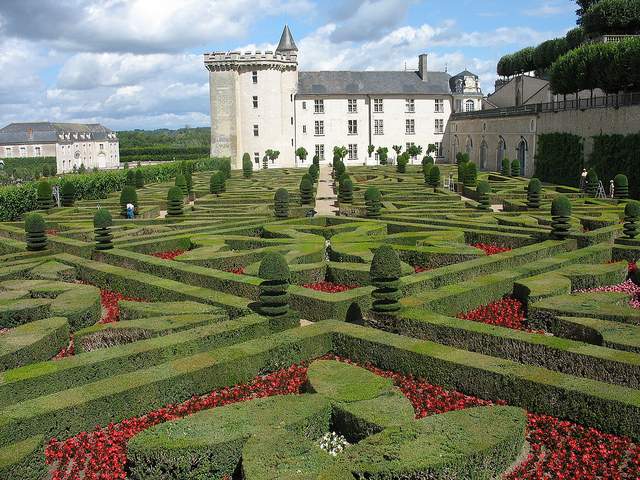 The Loire Valley sits in the center and towards the east of France, and is a region defined by plentiful châteaux, fine food, award-winning wine, and an impressive meandering river that provides the backbone of the region. It's an area devoid of Full Moon parties, where bungee jumping is as unfamiliar as well-done cooked steak, there isn't a list of 26 museums to tick-off per city, and backpacker numbers are low. In short, it's a perfect place to slow down and take that re-energizing vacation from your long-term trip.
A leisurely guide to slow sight-seeing in the Loire Valley
Borrowing inspiration from a fellow traveler who lived the epitome of the go-slow travel life, one of the best ways to ensure you take things easy is never do more than three things a day – and two of those things include waking up and eating.
One of the best ways to ensure you take things easy is never do more than three things a day – and two of those things include waking up and eating.
Even though the Loire Valley is low on adrenaline based activities, there is still plenty to see, and the region is vast. In order to stick to a go-slow plan, the following offers no more than three ways to experience each of the best sights and activities of the Loire Valley, making for the perfect leisurely trip.
3 Châteaux to see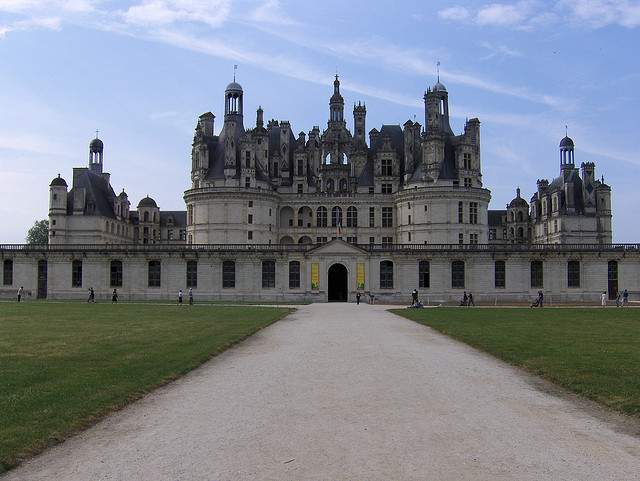 The Loire Valley was once a region of kings, queens, and nobles, and the legacy this upper-class left behind is evident on the skyline with one turreted château after another, providing a grand backdrop. There are more than enough castles to occupy your entire stay in the area, but in keeping with going slow, here are three of the finer examples.
Chambord Château
French Renaissance architecture is at its finest at Chambord Château. It took nearly 30 years to build, features more than 400 rooms, and is one of the grandest châteaux in France. The 1.5 hour guided tour is a good value way to see the interior without the effort of reading about the history in a guide book.
Cheverny Château
The exterior of Cheverny Château is notable for its impressive symmetry and architectural neatness, but it is the well preserved interior that makes the visit worthwhile. With original furniture, tapestries, and heirlooms that belong to the Hurault family, who have been in possession of the château for over centuries, visitors have a rare opportunity to step back in time. Tin Tin fans will enjoy seeing the château that inspired the château in the Adventures of Tin Tin books.
Chenonceau Château
Grand châteaux are terribly impressive, but for those who lack a deep interest in architecture, it doesn't take long for one French castle to start to resemble another – until you reach Chenonceau Château. Sufficiently different to make it distinctive, the position straddling the River Cher and the dramatic arches place this castle in the top 3 that you really should try to see while you're in the area.
3 sights of historical significance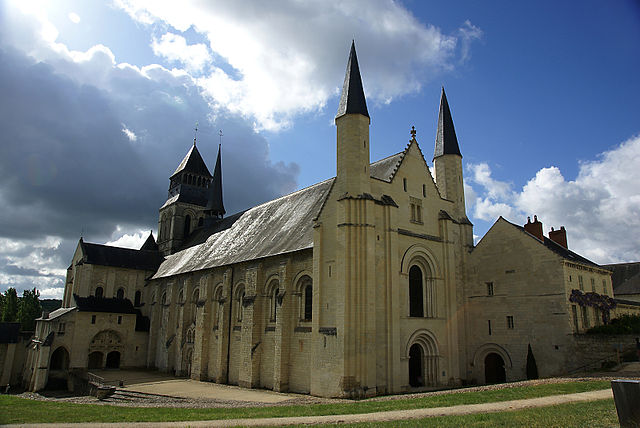 The Loire Valley isn't just about wine and châteaux, the region has attracted royalty, war, and a host of famous characters to its soil. There are many historical sights of significance to be seen. Here are three of the best.
Orléans
As the capital of Centre-Val de Loire, it's no surprise that Orléans has the bustle to rival Paris, but don't let that put you off your go-slow itinerary. It was in this city that the peasant girl, Joan of Arc, the Maid of Orléans, took the French to victory against the British during the Hundred Year War, and in doing so, immortalised herself as a national heroine. Understandably, Orléans features many memorials to Jeanne d'Arc that can help pass a leisurely day.
Amboise
As beautiful as Amboise's château is, it is Close Lucé, Leonardo da Vinci's last place of residence, that pins Amboise to the Loire Valley sight-seeing map. The inventor's former home is best described as a mansion, and as you might expect is littered with evidence of his inventive genius (in full-sized replica form). If you're looking to inspire your inner creativity during your slow-travel time, Amboise is an ideal spot.
Fontevraud
Just down the road from Saumur in the small village of Fontevraud lies Fontevraud Abbey and the tomb of Richard I. Perhaps more commonly known as Richard the Lionheart or "Coeur de Lion," this English King achieved a reputation as a fine warrior, and his character has been featured in numerous books and films relating to Robin Hood.
3 outdoor activities
Without wanting to quicken the pace too much during your down time, here are three ways to enjoy one of the most beautiful aspects of the Loire valley – the scenery of the great outdoors.
Hire a bike
There is around 700 km (434 miles) of formal bike routes in the Loire Valley, from river front paths to coastal routes (the paths extend that far!). While you won't want to cycle them all, taking to two wheels is a very pleasant and relaxing way to spend a day. Free route information is usually available at Tourist Information offices or on the Loire à Vélo website.
Take a boat on the river
The River Loire is a commanding sight that meanders through the centre of France and is one of the best ways to pass a day in the area. Instead of tearing around getting from one part of the Loire to another, sit back and watch as the region's countryside rolls by. If you're feeling particularly relaxed, find a tour that will take you past the area's best châteaux.
Stroll through Villandry Gardens
The formal gardens at Villandry are fit for a fairy tale. Brightly colored flowers add decoration to intricate mazes that have been well tended with perfect symmetry. Take a slow amble through the gardens, and if you haven't expended too much energy, add in a visit to the château.
3 tastes to try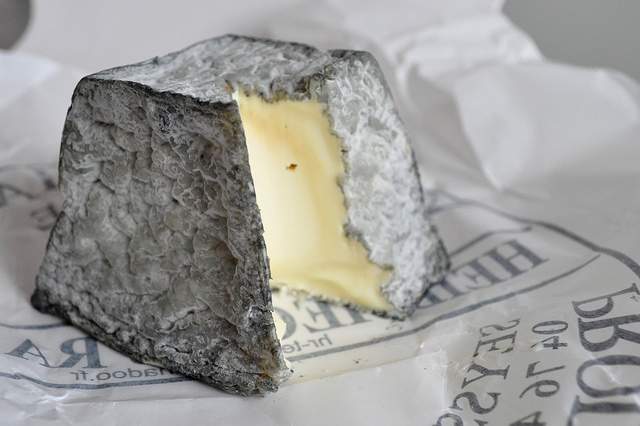 The Loire Valley is a place where breakfast can amble into lunch time, which can roll comfortably into dinner, leaving little time to do anything in between other than contemplate what your next meal might be. In addition to the gastronomic delights you would expect in France with fresh meat, fish, market vegetables, bread, cheese, and wine making a regular appearance, try these three specialties of the region.
Mushrooms
Sure, you've probably tasted mushrooms before, but have you tasted the wild mushroom from the caves close to Saumur, home to Europe's largest number of mushroom and fungi (there are more than 200 varieties on offer)? If you're really keen, there is a mushroom museum in Saumur that incorporate the museum, the mushroom caves, and a chance to explore a Troglodyte house. Do beware, some of the mushrooms in the area are toxic.
Goat cheese
In a country where cheese finds its way to the table for most meals, it is worth getting to know the regional variations on offer. In the Loire valley, the local specialty is goat cheese. Impressively, there are a number of goat cheese from the area that have gained AOC status (Appellation d'Origine Contrôlee is an indicator of quality of a product that comes from a particular location). Look out for Sainte-Maure de Touraine, Selles-sur-Cher, Pouligny-Saint-Piere, Valençay, Chabichou du Poitou and, most popular, Crottin de Chavignol.
Crémants
The road signs in the Loire Valley read like a fine wine list from the well-known whites to the more obscure reds with Anjou, Sancerre, Touraine, Bourgueil, and Chignon competing for attention. However, it the local Crémant de Loire, sparkling wine, that really deserves applause. Although you can pick up a bottle for less than €10 in the supermarket, this local fizz can easily give its sister products in Champagne a run for their money. Try Gratien & Meyer, Ackerman, and Ladubay.
Practicalities for slow travel in the Loire Valley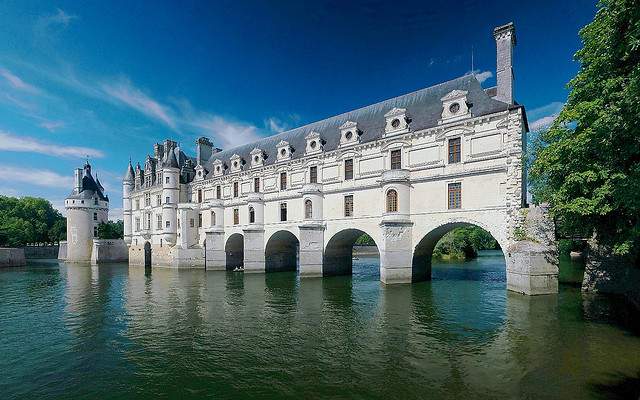 Getting there
Tours and Angers airports are both served by some of Europe's low cost airlines, offering good priced flights into the region. Alternatively, the French train system offers excellent connections from Paris to many of the main cities in the Loire in 2-3 hours. The Rail Europe website is good for schedules, prices and online booking (you can collect the tickets from machines in train stations with English language options).
Getting around
While trains and planes will get you into big cities and to many of the main villages, bus connections become slow if you want to explore further. Biking through the smaller villages can be fun, and there are plenty of rental places around. However, beware of the taxis – they can become expensive quite quickly (a 15 minute ride can cost around €25). Car hire isn't particularly cheap either but offers an efficient way of getting around, particularly if there are more than two people to share the cost.
Where to sleep
Dorm rooms are few and far between in the Loire Valley. Most of the larger cities and even some of the villages have low or no star hotels for cost saving, but they can still push you past your budget quite quickly. Getting out of the cities and into the smaller villages that have camp sites is the best budget option. Most sites have excellent facilities including self-catering options, bike rental, and even swimming pools if you plan well.
When to go
Spring and autumn are the better times to visit – the former presents the first blossom of flowers in the area while the latter is ideal for the wine harvest. During these shoulder seasons, prices relax and queues shorten while the weather is still nice enough to enjoy the sights.
Summer is ideal for camping and outdoor pursuits and the region is thriving as a result. The downside is that you'll be competing with European family vacationers for campsites, and it may be hard to achieve a full state of relaxation if you're jostling for a seat in cafés and restaurants.
Winter can be harsher that you might anticipate and can put a damper (literally) on plans to camp and other outdoor activities. Accommodation may be cheaper, but many restaurants and businesses in smaller villages are closed for the season.
Adding the Loire Valley to your RTW trip
The following round the world itinerary embraces slow travel and builds in several areas to slow down, rent your own place (or look for housesitting gigs!), and really dig into and get to know several cultures. Customize the trip by clicking on the map and registering
After taking an extended vacation in the Loire Valley (I rented a Troglodyte cave house for three months), I felt fully refreshed to resume my travels. Even if you only have a week or few days to spare, if you're looking for the ideal place to slow down, the Loire Valley is an ideal spot.
Have you taken a vacation from your long term travel? Where do you think is the perfect place to slow down?
For more on traveling to France, check out the following articles and resources:

Photo credits: Anicalek, trodel, joeshlabotnik, westher, vialbost