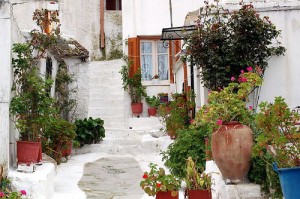 During the first week of the Indie Travel Challenge we asked you to share your indie travel list for 2012 . Now that we're about half way through 2012, it's time to take a look back at what we wrote on those lists! What did you achieve so far? What is something you are proud of?
I've been keeping a travel resolutions (bucket) list for more than a year now and every January I add more things to it. For 2012 I entered two new countries: Italy and Greece (and hoping to make it back to London too). In March, I spent two weeks visiting Italy (Rome, Vieste and Foggia) and Greece (Athens). They were two of the best weeks of my life.
Some of my indie travel experiences included a walking tour of Anafiotika (in Athens) with an amazing artist (and a Greek friend); and walking along the deserted beach in Vieste (Italy) with nothing but the wind and the sound of the waves hitting the shores to keep us company. What travel goals have you met this year?
» This week on BootsnAll: Articles you'll read this week include information on how to have an indie travel experience in Guatemala, a detailed guide on recipes and tips for making cooking on the road fun, cheap and easy, as well as tips on how to bring your European trip back home.
Week 26 of the Indie Travel Challenge is all about checking in on your resolutions from Week 1.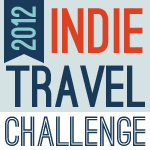 Look back at the travel resolutions you made for the first week of Indie Travel Challenge. What have you achieved so far? What is something that you are proud of?
Don't forget to add your blog posts to the main Indie Travel Challenge page – and be sure to include a picture when you do (we love pictures!).
The Indie Travel Challenge is a year-long blogging project. Every Monday, we'll post a new prompt, question, or challenge that bloggers can respond to via text, photos, or video. Respond on your own blog, and link back to BootsnAll so we can find and highlight the best submissions.
Check out the Indie Travel Challenge landing page for all information related to the event. You can see the week's daily prompt, follow the hashtag on Twitter, share your posts, and check out submissions from around the world.
Photo by RobW_