Hundreds of thousands of people will be exploring South Africa during the 2010 World Cup, but there's so much more to see and do besides watch the games. No matter if your visit falls during the World Cup or if you're planning for a future trip, you'll discover that South Africa is a vibrant country that's filled with a range of exciting activities for tourists from all walks of life. Whether you're interested in cultural tours, historical sites or the best places to shop, South Africa will undoubtedly deliver. Here is a list of some activities that this energetic country has to offer.
Township tours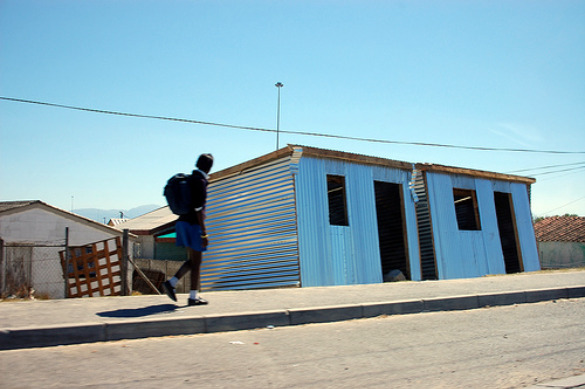 Townships in South Africa have given rise to wonderful local art forms including an array of musical theatre productions and a particular form of upbeat jazz endemic to South African informal settlements. They are lively places that are a testament to the perseverance of the South African people.
Although these settlements began pejoratively as homesteads created by the Apartheid government in order to instill a policy of segregation, they have become a thriving part of South African culture. In a newly democratic country, they offer great potential for tourists interested in sampling the local culture. So, if booking a trip to see shacks made creatively from corrugated iron and chatting to locals who have persevered through the dark Apartheid days is appealing to you, then check out some of South Africa's townships.
The best way to experience township life is to take a guided tour. Local guides will give you an insider's take on life in informal settlements and you will get a chance to interact with the locals of the community learning about the indigenous culture as you go. Although there are townships sprinkled all over the country, the most famous informal settlement is Soweto in Johannesburg. This was the site of the Soweto uprisings in 1976 in which protests against Apartheid policies turned violent. This is also the location where the original home of Nelson Mandela still stands. It has since been converted into a museum and can be found in Vilakazi Street – the only place in the world where the original homes of two Nobel Prize winners can be found in a single street (Archbishop Desmond Tutu's original home is across the street from the museum and is still used as a normal residence).  Contact the Soweto Tourism Information Centre to book a tour.
Port Elizabeth, in the Eastern Cape Province and one of this year's World Cup host cities, is home to townships including New Brighton, Kwazakhele, Zwide, Motherwell and Magxaki. Fairfield Tours offers a packaged deal that visits a number of these townships.
On the outskirts of Cape Town, Khayelitsha is one of the country's biggest and fastest growing townships. When the Group Areas Act was implemented in Cape Town in 1957, it quickly became one of the most segregated cities in the country with Khayelitsha at the forefront. There are a number of tour operators that offer guided tours of this famous township. The townships of Langa and Gugulethu are also located in Cape Town.
Safari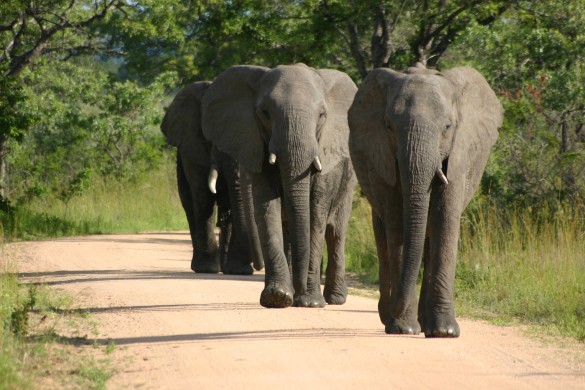 Africa is home to some of the world's most exciting and interesting wildlife, from big cats like lions and leopards to massive mammals like elephants and rhinos, and South Africa has an assortment of game reserves for those visitors who wish to take a walk on the wild side. SanParks manages the country's parks that have been granted national status, but in additional to this, there are a host of wonderful private game reserves that are well worth a visit. Many of these reserves such as Phinda Game Reserve in Kwa-Zulu Natal or Shamwari in the Eastern Cape offer guests all-inclusive packages that comprise of game drives in open-air safari vehicles (sometimes a choice of a drive or a walk is offered), meals and accommodation. This is a marvelous luxury experience if you can afford it.
For those tourists whose wallets resist the private game reserves, self-driving is an economical and worthwhile alternative. Most South African National Parks allow guests to drive around during the day in their own vehicles (of course, in parks with big game, visitors are not allowed to wander the park at night or on foot without a qualified guide). A daily conservation fee is charged and if you get tired of diving yourself around, individual game drives and walks can be booked at the rest camp that you choose as your base.
The jewel in South Africa's game park crown is the Kruger National Park. Over a million people visit this famous reserve every year and it isn't hard to see why. Situated near Polokwane and Nelspruit, it covers an area larger than Israel and is home to an enormous diversity of game. Accommodation options range from affordable camping and chalets to housing in more exclusive lodges. The park is bordered by a number of private concessions such as Sabi Sabi and Sabi Sand.
Also worth checking out is the Hluhluwe-Imfolozi Game Reserve and the iSimangaliso Wetland Park in Kwa-Zulu Natal, the Pilansberg Game Reserve near Sun City in the North West Province, Addo Elephant Park in the Eastern Cape Province and Kgalagadi Transfrontier Park near Uppington in the Northern Cape. In Bloemfontein, the Soetdoring Nature Reserve houses lions in a fenced off area. Whilst this experience lacks the authenticity of spotting these felines entirely in the wild, it does offer guests a more guaranteed sighting. Similar animal parks include the Lion and Rhino Park near Johannesburg and The Cheetah Experience in the Free State Province.
Historical sites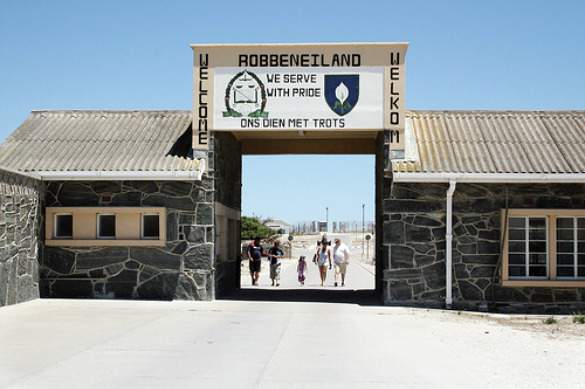 South Africa has a rich and diverse history. From the first European settlers who made Cape Town their home and the bloody battles that raged in Zululand between the Trek Boers and the local Xhosa people to the notorious Apartheid regime of racial separation and the democratization of the country in 1994, South Africa has definitely had its share of illustrious historical events. This rich history has led to a plethora of interesting historical sites that are a must-see for all tourists hoping to gain a greater understanding of the country. These sites range from museums and parks to monuments and battlefields.
In Johannesburg, check out Constitution Hill, the home of the Constitutional Court and the site of the infamous Old Fort Prison Complex where many political leaders were detained during the Apartheid era. Joburg's township of Soweto also houses the Hector Pieterson Museum, dedicated to one of the first victims of the Soweto uprisings and Mandela House, the iconic statesman's original residence which has been converted into a museum. Johannesburg is in proximity to Tshwane (formally Pretoria) and you'd be missing out if you didn't visit this nearby host city. Tshwane boasts a wealth of historical sites worth checking out such as the Church Square, the Union Buildings, Freedom Park and the Voortrekker Monument.
South-east of Joburg is Zululand in the Kwa-Zulu Natal Province. This land was the original home of the formidable King Shaka Zulu who proudly led his warriors into bloody battles and hostile takeovers, and many of these original battle sites are open to the public. And in Durban, visit Rorke's Drift and the site of the well-renowned Battle of Isandlwana. Also of interest to Boer War history buffs are the nearby towns of Ladysmith, Spionkop and Colenso. Bloemfontein in the Free State Province is also home to battlefields, and a good place to start exploring is the Anglo-Boer War Museum on Monument Street.
If you are visiting the Mother City (Cape Town), then be sure to check out Robben Island, the site of the prison where Nelson Mandela spent 27 years of his life. The boat ride over provides beautiful views of Cape Town, and the tour, led by former political prisoners, is a sobering look at the country's history.
If you are an architectural enthusiast, visit the old city halls and other historic buildings in Durban and the nearby city of Pietermaritzburg. Nelspruit's magnificent Kruger National Park contains a wealth of interesting historical sites, from the alleged birthplace of Jock of the Bushveld, to the wagon trails that run through the park.
The great outdoors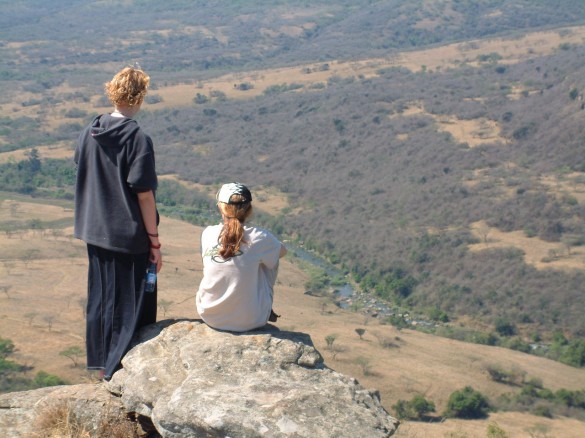 Many people venture to South Africa to soak up the spectacular scenery and to bask in the country's vast open spaces. From beaches to parks and botanical gardens, South Africa has a lot to offer prospective picnickers and suntanners.
Many major cities in the country have botanical gardens which work to preserve a variety of plant species. They are wonderfully scenic places, ideal for picnics and generally very affordable. The Lowveld Botanical Garden near Nelspruit is home to the biggest collection of cycads in Africa and the Pretoria National Botanical Garden possesses the largest herbarium in the Southern Hemisphere. Other botanical gardens include Kirstenbosch National Botanical Garden near Cape Town, the Kwa-Zulu Natal National Botanical Garden situated in Pietermaritzburg about an hour out of Durban, Harold Porter National Botanical Garden, the Durban Botanical Garden, the Johannesburg National Botanical Garden, the Free State Botanical Garden near Bloemfontein and the Walter Sisulu National Botanical Garden just outside of Johannesburg. Nine of the botanical gardens have been granted national status.
If picnicking isn't really your thing, then perhaps a hike would be more appealing. The Kingdom of Lesotho is a landlocked country near Bloemfontein that has the highest 'lowest point' (1400 metres) of any country in the world. This mountainous kingdom offers fantastic hiking opportunities and pony-trekking. On the eastern side of Lesotho, near Durban, the famed Drakensberg Mountain Range is a must for keen hikers. Most major cities also have small nature reserves or parks near to them that visitors can explore on foot.
An alternative to hiking if you are in Polokwane is to visit the mysterious Lake Fundudzi and the nearby Thathe Vondo Forest. The local Venda people believe that the Lake is protected by a python god and that the proper and respectful way to greet the lake when you first encounter it is to turn your back and look at the body of water upside down through your legs. The indigenous Thathe Vondo Forest is also sacred to the Venda people and offers great birding opportunities.
The Hartebeespoort Dam, in the North West province near host city Rustenburg in the Magaliesberg Nature Reserve, is a fantastic family holiday spot and offers nearby activities like skiing, boating, golfing, walking, hiking and horse riding.
The windy city of Port Elizabeth and the ever-humid Durban both have some great beaches. Check out Humewood, King's, Hobie and Pollock beaches in Port Elizabeth and South Beach in Durban which has been granted Blue Flag status, a ranking that only beaches with the highest standard of cleanliness and safety are awarded. Other Blue Fag beaches worth exploring include Margate Main Beach, Ramsgate Beach and Marina Beach near Southbroom on the South Coast and Willard Beach in Ballito. Cape Town also has a range of great beaches.
Culinary delights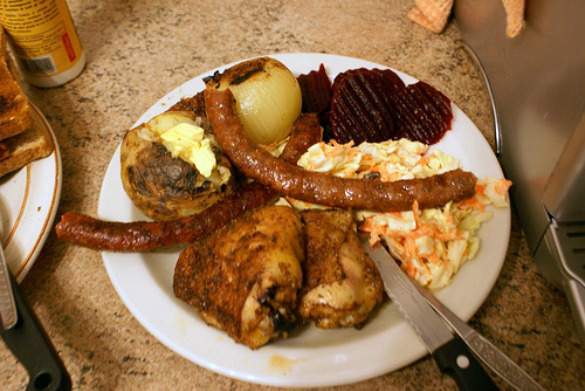 "Chuck another roll of wors on the braai there, boet." If you happen to come across this phrase or something similar on your visit to South Africa don't panic, rather make sure that you join in the cultural culinary practice of braaiing (barbecuing). South Africans love to drink beer and cook meat over an open fire, especially as a precursor to a big sporting event. Wors (pronounced vors) is a shortened name for boerewors, a spicy sausage that is almost always cooked on a braai. If you try this and enjoy it, be sure to sample some biltong as well. These tasty strips of flavored dry meat are a South African favorite.
Potjiekos (pronounced Poi-key-caus) is also worth a try. It is a slowly cooked meat or vegetable stew that is normally cooked in a special pot over an open flame. Mielie Pap, an inexpensive stiff porridge made from maize meal is a staple food of the South African diet. The country is full of scrumptious culinary treats that shouldn't be missed.
If you are in Durban for the World Cup, be sure to head down to the beach promenade where a host of restaurants can be found, or to Florida Road which also boasts a healthy collection of eateries. If you are looking to buy some of the local produce, the market at Warwick Triangle sells everything from sheep and cow heads to roasted mealies (corn-on-the-cob).
The Walter Sisulu Square in Soweto, Johannesburg is a great place to sample some local cultural flavors. It offers a selection of restaurants and a braai-area known as a tshisa-nyama. In Cape Town, be sure to head down to the harbor to sample the catch of the day along with a tasty wine from one of the Western Cape's many wine estates. Long Street is also a hub of restaurants and nightlife and the Africa Café offers traditional African cuisine.
Polokwane offers a selection of eateries in the city centre and Port Elizabeth's Boardwalk Casino and Entertainment World will no doubt please most taste buds. When in Rustenberg, you can head to the News Café or The Fish Inn for dinner. If you're a carnivore, be sure to try some of South Africa's local meats, like eland, springbok, and ostrich.
Shopping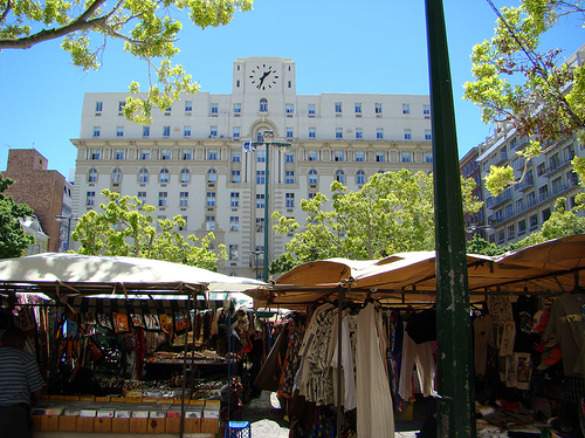 Shopping is a part of South Africa culture. Impressive malls and shopping centers can be found in most cities and towns and these house enormous chain stores as well as smaller boutiques that cater to a niche market. In addition to the big centers, flea markets are found in most major cities and hawkers and craftspeople are often seen selling their merchandise on pavements and at busy intersections. Farm stalls and arts and crafts markets are scattered around the countryside and across rural areas as well.
Innovative wire and bead sculptures often made from scrap such as food and drink tins can be found on sale at a multitude of roadside markets and crafts stalls. If you are in Port Elizabeth, make the journey up to the town of Cradock. Some of the finest examples of this form of art can be found here. A good place to start if you are interested primarily in crafts is to get hold of a copy of the Due South Craft Route travel guide, which covers a multitude of craft markets in the country and can often help in revealing lesser known routes.
South Africa has a sophisticated clothing industry that manufactures a massive range of clothing from safari gear to African-influenced casual wear. You can find clothing for sale all over the country, but the bigger malls such as Gateway Shopping Centre in Umhlanga near Durban, Sandton City Shopping Centre and Eastgate in Johannesburg or the V&A Waterfront in Cape Town offer the most diversity. South Africa is practically riddled with malls, so there will undoubtedly be one near to you regardless of where you choose to stay. But if you are looking for something a little more unique, then visit one of the country's flea markets.
Flea markets are a great place to find unique and interesting items such as clothing, jewelery, ornaments or collectibles. Bruma Market in Johannesburg is reportedly the biggest flea market in the southern hemisphere. Here you will find a massive collection of goods for sale. Other flea markets include Panorama Flea Market in Mulbarton, and B&B's Hillfox and Rosebank's Rooftop Market.
In Cape Town, the Green Market Square has become legendary for its great variety of merchandise. The Mother City also has the Khayelitsha Craft Market, Pan African Market and the Waterfront Art & Craft Market. In Durban in Kwa-Zulu Natal, you can find the Church Square Market, Farepark Market, Essenwood Flea Market and the Victoria Street Market. Factory Shops are also a great place to pick up a bargain and they can be found all over the country. If you are based in Cape Town, be sure to get hold of a copy of Pam Black's book The A-Z of Factory Shops in the Western Cape.
Rustenburg's malls are a far stretch from the massive shopping centers found in major cities like Johannesburg or Cape Town, but be sure to check out the Waterfall Mall. This is the most well-known of the city's shopping centers. If you're looking for arts and crafts in Rustenburg, head to the city center and explore the shopping route known as the Rustenburg Ramble. Also check out Art of Africa in the Waterkloof District.
In Pretoria you will find crafts on sale every Saturday outside the entrance to the National Zoological Gardens. If you want to explore the malls, check out Arcadia Centre, Jacaranda Centre, Menlyn Park, Sunny Park, Centurion City and Wonderpark.
Surfing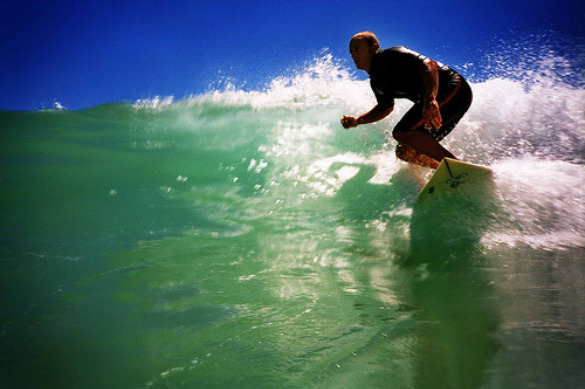 South Africa has stunningly attractive beaches and high quality surfing conditions that rival the best in the world. Whether you are a hardcore surfing pro or just a novice keen to try out this exciting sport, the country's surfing culture and fantastic conditions will not disappoint.
The Kwa-Zulu Natal coast is an absolute surfer's paradise with water temperatures that are mild all year round. Each surfer has his own personal favorite spot along this coastline, though the waves are great pretty much everywhere including point breaks, hollow beach breaks and a few reef breaks. Winter produces the most consistent surf conditions in Kwa-Zulu Natal with swells reaching eight-feet. The hot surf spots in and around Durban include New Pier, Bay of Plenty, Cave Rock, St Mike's, Umdloti, Ballito and Alkanstrand.
Port Elizabeth in the Eastern Cape is also renowned for its great surfing conditions. The swells tend to be smaller here, but it's still worth checking out the hot spots. King's Beach and 'the pipe' are most popular. Be sure not to miss the legendary Nahoon Beach in the city of East London approximately 4 hours drive from Port Elizabeth. Probably the most recognized surf hot spot in South Africa is Jeffreys Bay approximately 80 kilometers from Port Elizabeth. This world-famous right-hand break attracts surfers from all around the globe and is not to be missed.
As you head into the Western Cape, towards Cape Town, you will come across a variety of famed sandy beaches. These include Camps Bay, Clifton, Bloubergstrand, Hermanus and Muizenberg which all offer beautiful scenery and fantastic waves. But watch out, the water here can be pretty chilly!
The Garden Route stretches from Witsand to the Tstisikamma Forest further east. It is a popular tourist route that is known for its spectacular beaches and mountainous coastal forests. Plettenberg Bay is a great surfing spot with Robberg and Lookout beaches being the popular choices by surfers in the Cape. Victoria Bay, just outside The Wilderness hosts a number of surfing competitions and offers incredible surfing conditions. For updates on what's happening in the South African surfing world, check out Surfing South Africa.
Culture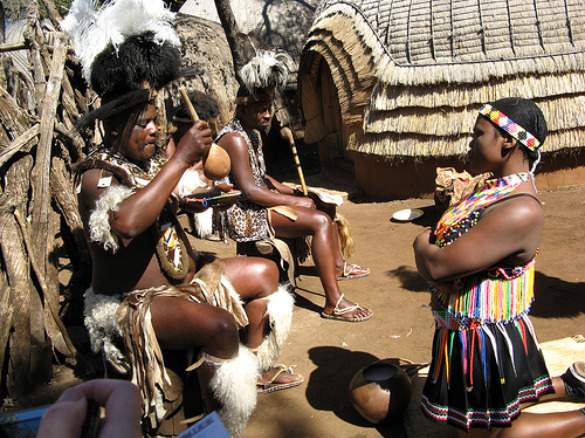 Cultural tours are a great way to experience a country's finest aspects and to immerse yourself in its culture. With eleven official languages, South Africa has a wealth of cultural diversity for visitors to explore. The 'rainbow nation' represents a plethora of art forms from theatre and jazz, to poetry, art and dance and a number of activities are an offer to explore the country's multiculturalism.
One way to explore South African customs and traditions is through cultural villages. You will find these establishments dotted around the country. These villages are places where guests are encouraged to learn about local cultures by immersing themselves in the traditions and customs of the indigenous people. Activities include trying your hand at throwing a traditional spear, tasting home-brewed beer, or consulting with a traditional healer.
Lesedi Cultural Village is a multicultural settlement situated approximately an hour's drive from Johannesburg. Four traditional homesteads are located here, that of the Zulus, the Xhosas, the Pedi tribe and the Basotho people. Traditional families peacefully live their lives here and guests are given the chance to spend a night with a rural family (however, home comforts such as hot showers and comfy beds have been provided). Some other cultural villages include the Botshabelo historical town near Middelburg in the Mpumalanga province, Tlholego in Magaliesburg near Johannesburg, the Basotho Cultural Village in the Free State province and Shakaland in Kwa-Zulu Natal, which consists of a reconstructed Zulu village akin to those seen in the days of Shaka Zulu.
The mountains of the Drakensberg in Kwa-Zulu Natal and the Cederberg in the Western Cape were the natural canvasses of traditional San people. Wonderful depictions of animals and people offer an intriguing insight into the lives of these traditional people. There are a number of tour operators that offer trips into these mountains.
The Western Cape Province is definitely wine country and you will find a variety of estates here boasting beautiful Cape Dutch architecture. Immersing oneself in the welcoming style of these highly rated wineries is a must-do for first-time visitors to the country. The Stellenbosch wine route is the most popular.
For connoisseurs of the arts, there are several galleries and theatres in South Africa. The African Art Centre in Durban showcases the talents of traditional African artists and aims to promote the artistic heritage of African people, and Port Elizabeth is home to four major galleries – the Epsac Art Gallery, King George VI Art Gallery, Nelson Mandela Metropolitan Art Museum and the Ron Belling Art Gallery. The windy city also hosts an array of theatre productions at the local Opera House.
Johannesburg is arguably the cultural hub of South Africa. The Newtown Cultural Festival, which is one of many festivals that take place during the World Cup, showcases a range of local theatre and musical productions. Newtown is home to the well-recognized Market Theatre and Basslines, a popular venue for live music. In addition to a thriving theatre and musical scene, Joburg also has The Johannesburg Art Gallery. It is the biggest gallery in the sub-continent and contains some of the most prized works in the country. Cape Town also attracts art enthusiasts with a large collection of South African, British, French, Dutch and Flemish art being housed in the South African National Art Gallery on Government Avenue.
Check out WhyGo South Africa for more on what to see and do, where to stay, and how to get around South Africa. Want someone else to do all the legwork for you? Browse our line-up of packaged tours available in South Africa and check out our indie travel tips for Johannesburg and Cape Town.
Photos by: Zoom Zoom, Tania Kuhl, aprillynn77, Tania Kuhl, DanieVDM, Mark & Gideon, danflo, firesika