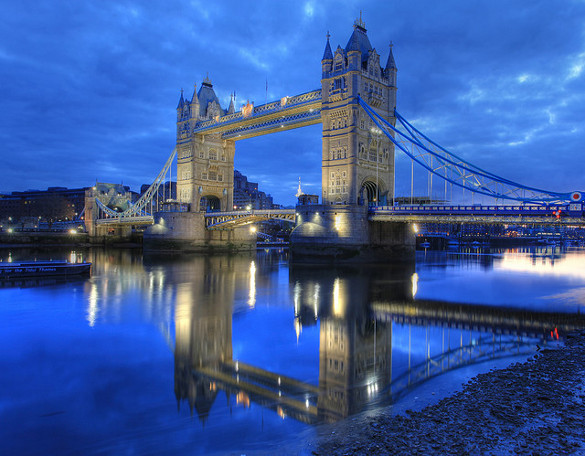 Budget Scale: 1-5
1-least expensive; 5-most expensive
5 -There's no hiding that London is one of the most expensive cities in the world, and if you are visiting from the US, Canada, Australia, or anywhere that isn't Europe, really, you'll have to deal with a poor exchange rate that makes things worse.
Indie Travel Scale: 1-5
1-not a good Indie Travel destination; 5-a great Indie Travel destination
2 – The costs are extremely high and the city center is extremely touristy, making the possibility of indie travel rather difficult, but certainly not impossible. There are plenty of ways to get away from the typical touristy sites and experiences, you just have to get a bit creative.
Indie Travel Tips
Getting off the beaten path a bit may be difficult in a city like London, and if you are looking to spend little money, good luck with that. But it is still possible to get an indie experience in a city like London.
Instead of staying in a hostel or hotel, check out sites like CouchSurfing or airbnb, which both give you the chance to stay with a local. Check out some of the suburbs or areas outside of the city center.
Join the throngs of other Englishmen on Saturday or Sunday afternoon at an EPL (English Premiere League) football (soccer for you Yanks) game. There aren't many better ways to interact with the locals than watching their favorite sport.
If you are looking to spend a bit less money, then watch the game from a local pub for a similar experience.
Go to Paddington and explore the area of London known as Little Venice. You can catch a boat down to an area like Camden and get a totally different perspective of the city than most tourists get.
Consider buying a book like Secret London, which has a collection of interesting walks and unusual places to visit.
If you like markets, skip the touristy ones like in Notting Hill and head to the Ridley Road Market, where you won't see many tourists but you will see a plethora of ethnic cultures.
London is the city to visit if you have culture on your mind. Most of the museums can be visited so take advantage of that.
If you want to spend the day in nature look no further than the many parks. Hyde Park might be the most popular but it's also very large and offers a lot of walking, jogging and biking paths.
Why you should add London to your RTW travel list
Of course London wouldn't be complete without seeing some of the sites that makes it famous. Here are some ideas on what to do if you've never been there or plan on staying for a while.
Hear Big Ben chime
Sit on the lions in Trafalgar Square
More pints – the pubs don't shut at 11 anymore
The food really has gotten better
Speak your piece in Hyde Park's Speaker's Corner
Wave to the Queen at Buckingham Palace
If you got bored in London, you must be bored with life
Get sick on the London Eye
There are some rockin' shops in Soho
Why you should not add London to your RTW travel list
It's expensive – very, very expensive.
Because of the popularity of the city, there are constantly tourists all over the place. They are hard to get away from.
The public transport options are nice, but they are really pricey and can add up. A day travel card is a good idea, though, if you plan to do a lot traveling between the sights located further from each other.
London isn't exactly known for its great weather. Still, you might be pleasantly surprised with sunny days in the middle of spring.
Are you heading to London? What do you need to do?
Back to RTW Travel Destinations
Africa
Asia
New Zealand, Australasia, South Pacific
Central America
Europe
Middle East
North America
South America
Photo credit:  1