Now that you're on the road, everything is new, everything is exciting, everything is great. But you need to be aware that it won't always feel like this. Spending an extended period of time on the road is far, far different than a one week vacation. That's why we've created this on the road guide to help you through your RTW trip.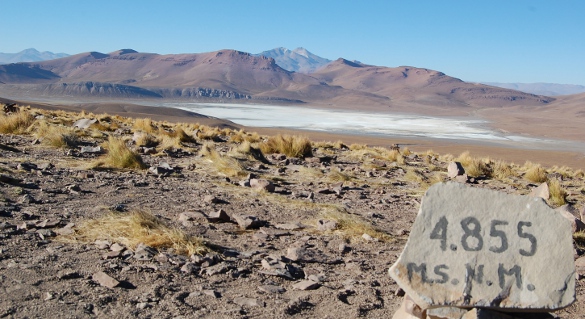 Sicknesses crop up from many places – crowded buses, sick hostel roomates, bad food, etc. Find out how to best stay healthy while traveling.

Safety isn't an issue in most of the world, despite what the media may tell you. But you still need to exercise caution against petty theft and shady people.

Tour guides, touts, and pickpockets are always looking for unsuspecting tourists. Don't be one of them!

You may want to make some extra cash while you're traveling. Find out ways to do it.

Volunteering is a great way to give back while you're on the road, but there's a lot you have to think about before lending a hand.

Want to learn another language? How to cook a new cuisine? A new sport? Yoga? Taking classes and learning more about a new culture is all part of the fun.

The dreaded travel burnout hits all travelers. Find out more about it here.

Slowing down and settling in is a great way to combat travel burnout. Find out why all long-term travelers should stop and smell the roses from time to time.

You're going to want to stay connected to all your family and friends back home. Find out the best ways to do it.

Unfortunately, budgeting doesn't stop when you hit the road. In fact, it's only just begun. How to get the most band out of your buck and stay on track with your budget.

If you've only been on shorter vacations before, then you probably haven't thought of these mundane tasks you'll have to take care of while on a RTW trip.

Traveling overland saves long-term travelers tons of cash and can be quite the experience. It can be a bit intimidating at first, so follow these tips to make it easier on yourself.

All the things you'll need to know about where to rest your head at night.

You are going to want to buy stuff while on the road, but considering you're carrying everything on your back or rolling it behind you means you'll have to have a plan.

Even the most indie traveler out there has to take a tour from time to time. Find out how to get the most out of your tour.

Book your round the world plane tickets.

Search for cheap international airfare.

Want to teach English to make some money while you're traveling? Find out how.

Hostels are a popular place to stay while traveling around the world, and they aren't just for young travelers.

You're going to need travel insurance while you're away. Check out the best rates.

Heading to Europe? Book a Eurail pass.