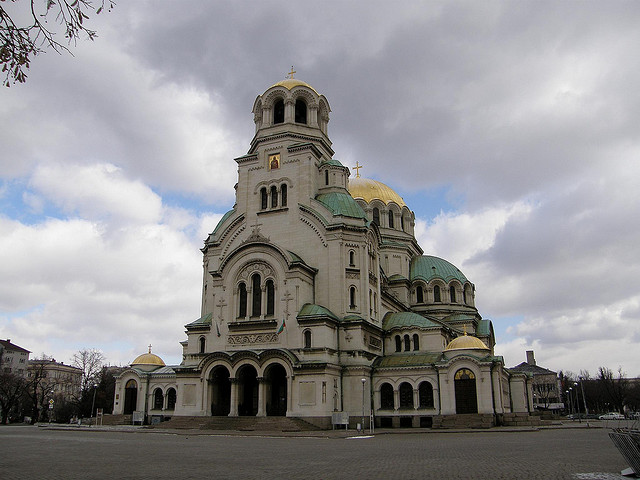 Budget Scale: 1-5
1-least expensive; 5-most expensive
2 – Bulgaria has always been known as one of the cheapest places to explore in Eastern Europe. And things haven't changed (yet). It's still cheap to visit Sofia and it's easy to reach from any part of Europe (just don't count on low-cost carriers).
Indie Travel Scale: 1-5
1-not a good Indie Travel destination; 5-a great Indie Travel destination
3 – While the beach resorts are extremely touristy, Sofia still hasn't fallen into that trap to cater for the mass tourism. With a very long history, decent public transportation options – but only one line of subway – and quick access to a ski resort, Sofia can be a nice city to discover.
Indie Travel Tips
Getting off the beaten path in Eastern Europe is not that hard, but Sofia is a capital city, so you need to be a bit creative to achieve that.
Get out of the city and visit Boyana waterfall. The trail, which starts in Kopitoto, takes about 1 ½ h to get to the fall. There is a longer, easier way, too, which goes by the river.
Sofia is the greenest capital city in Eastern Europe. Rent a bike and explore the downtown. Thankfully, you won't bump into cars. Or you can take one of the bike paths and see the city as you cycle.
If you visit during winter, head to the Vitosha mountain, home to a ski resort close to the capital. In the summer, you can take a trip to the beach (but avoid May Day and the weekends).
Take a weekend trip to Bucharest, Romania. There are buses connecting the two capitals and you can easily see the highlights of Romania's capital in two days.
Why you should add Sofia to your RTW travel list
Sofia surely isn't as popular among tourists as Prague or Budapest, but it does have its fair share of places she is famous for. Here are some ideas on what to do if you've never been there or plan on staying for a while.
Take a free walking sightseeing tour. The starting point is at the corner of the Palace of Justice.
Discover interesting Orthodox churches and cathedrals. St. Alexander Nevsky Cathedral is one of the largest Orthodox cathedrals worldwide, while Boyana Church dates from the 14th century and contains some very well preserved murals. Hagia Sophia Church gave the city its name and during the Ottoman rule it was used as a mosque.
Visit a museum. You can learn the history of the Balkans at the National Museum of History , or you can see what animals live in this part of the world (at the National Museum of Natural History).
Sample the Bulgarian cuisine. It shares characteristics with other Balkans cuisines and is famous for the many salads and the dairy products. The Shopska salad is very similar with the Greek salad but uses sirene (white brine cheese) instead of feta (and there are no olives).
Why you should not add Sofia to your RTW travel list
Unfortunately, Bulgaria ranks quite high among the countries where no foreign language is spoken. So, don't expect to be able to speak English everywhere (unless you stick to the very touristy places).
Summers are hot and don't except to find air conditioning in all hotels. So, it's best to visit the city during spring or fall.
Sofia, Bulgaria – What do you need to do?