[more link="https://www.bootsnall.com/rtw/faq-transport.html"]Next RTW FAQ-Overland Transport[/more]
What Exactly Is A RTW Ticket?
A RTW ticket is a special group of tickets all sold in one bundled package by a company that has deals with various airline groups around the world. If you decide this is what's right for you, BootsnAll specializes in these tickets and has built a product that offers immediate pricing on routes of up to 25 legs, the only of its kind.  We'd love to sell you one, but we won't try to convince you this option is right for you if it isn't.  If it is, and you want to get an idea on pricing or just start planning your stops, head on over to Indie, BootsnAll's multi-stop international trip planner.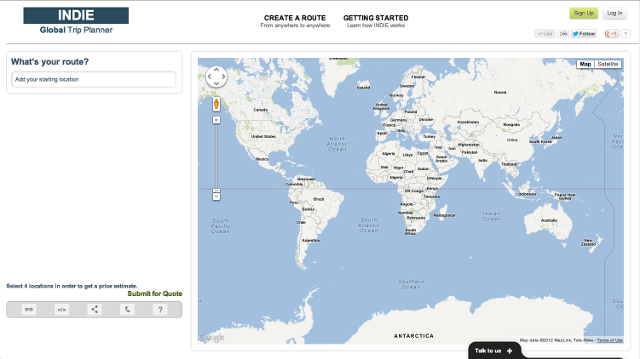 Why Buy A RTW Ticket?
There are many companies who sell a round the world ticket, and they all offer something different.  To read about the different options, check out our round the world airfare report, where we compared the most popular round the world options.
If you decide that Indie is the best option for you, here is what to expect:
No rules:  With some of the options, you have to travel in one direction, are limited to a certain amount of miles and stops, or have to speak with a customer service rep in order to get a price.  With Indie, you can search, price, and book your ticket right on the site, can travel to and from anywhere, and are only limited to 25 stops.
Instant pricing:  With every other company or airline alliance out there, you have to submit a trip itinerary to a rep in order to get a price.  With Indie, you simply register for an account, enter your itinerary, click search fares, and voila, you get a price.
Book online:  If you are the type that likes to do everything online, you can also buy that great fare you just found on Indie.  No need to talk with anyone if you don't want to.
Don't worry, if you are the type who prefers actually speaking to a person and getting advice, we do that, too!
Book different legs of your trip at different times:  A common misconception about round the world tickets are that you are locked in and can't be spontaneous.  With Indie, you don't have to book your entire trip all at once.  If you know your first few legs, you can search and book those, then wait to book the rest until you're on the road.
The one-year limit:  Another misconception about round the world ticket are that they are limited to a year.  That is indeed true, but that's true with any flight.  Airlines only release flights 11 months (330 days) in advance, so you can't book any airline tickets – one-ways, round trips, open jaws, round the world – more than 11 months in advance.
If you buy around the world tickets with Indie, you can look forward to the following:

Spend time enjoying your trip, not worrying about the next plane ticket
Dates & tickets assure you of a seat – no standby or waiting
If you find that you have to, you can make change to a flight (for a small, $100 change fee)
Why Buy Your Tickets As You Go?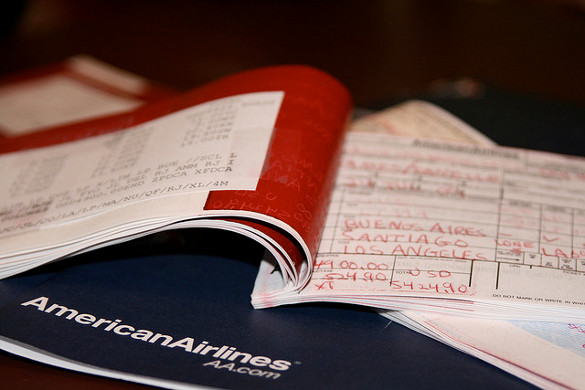 Some people just don't want to be tied down to an itinerary at all, and we are cool with that thought. Some truly like to fly by the seat of their pants, and if that is you, here is what you have to look forward to:
Less money to spend up-front
You aren't locked in to a set route or dates – you can simply buy your first one-way ticket and go from there
If I Buy A RTW Ticket, How Far In Advance Do I Need To Book It?
There's no set time on when to book it, but usually the earlier you book, the cheaper it will be. Airfare fluctuates a lot, so there's never any guarantees. We have found that on average, booking at least 6 weeks to 2 months ahead of time gives you the best price.  The smartest thing to do is start researching different companies, routes, and fares as early as you can so you can start planning your trip budget.
If you decide to buy from Indie, we can process the tickets and get them to you within 48-72 hours provided you want an eticket and not a physical one.

If I Decide To Buy As I Go, When Should I Book My First Flight?
Again, that's up to you, but typically the earlier the better. Since you will have so much flexibility, you can keep an eye on flights to different regions and choose the cheapest or one that makes the most sense to you. For example, for our trip we knew we were going to start in either South America or Southeast Asia, so we kept an eye on flights to both regions and jumped on a cheap flight when it became available. The price made the decision on where to begin for us, then the rest of the itinerary fell into place.

Should I Book More Than One Flight? Or Just My First One?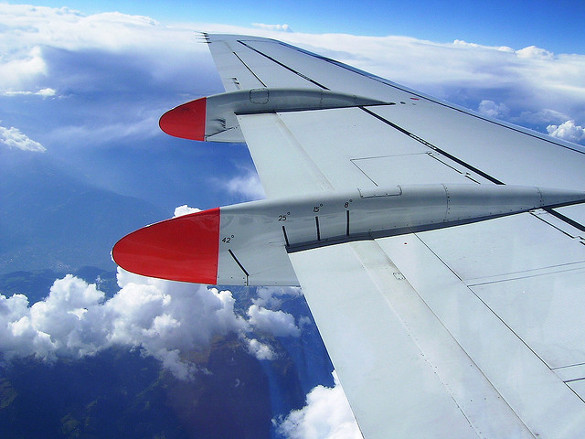 Again, how much you plan is totally up to you, and it probably depends on how long you plan on staying in the first region you are visiting. If it's going to be several months, you may as well wait. That's the beauty of buy as you go, it gives flexibility. You may arrive at your first destination, fall in love, and want to stay for months. This affords you that opportunity.

I Know BootsnAll Offers RTW Tickets. Can I Buy Regular Plane Tickets, Too?
Absolutely you can! Just go here , and you'll be able to book all the flights you need.

I've Heard That You Need Proof Of Onward Travel To Enter Certain Countries. How Do I Get Around That If I Buy As I Go?
It is true that you have to show proof of onward travel before entering certain countries. Check the rules for each country before leaving. You have a couple options if you need to prove onward travel. The safe bet is to buy a fully refundable plane ticket that you can later return or exchange when you decide.
The shadier way (which is what we did on our RTW) is to go to a flight website, choose an itinerary and go through the all the steps before actually booking, copy and paste the itinerary to a word doc, print, and voila!, your onward flight. You just have to pray that they don't actually check (they most likely won't).
Once you decide what to do with airfare, it's time to start thinking about how you'll get around once you're traveling. Overland travel is going to be the cheapest, most efficient, and best way to go, so be sure to read more about traveling overland .
For more information about RTW Airfare vs. Buy As You Go, including a checklist to keep you organized throughout the whole planning process, check out this article. [more link="https://www.bootsnall.com/rtw/faq-transport.html"]Next RTW FAQ-Overland Transport[/more]