[more link="https://www.bootsnall.com/rtw/faq-gadgets.html"]Next RTW FAQ-Cameras, iPods, and other Gadgets[/more]
Where Do I Even Begin?
Packing for a trip like this, particularly as a first timer, can be quite overwhelming. How to decide what to bring with you for multiple months, a year, or even longer, seems like a daunting task. Honestly, it isn't as difficult as it sounds. Sure, you have many decisions to make, but the vast majority of people freak out and pack way, way, way too much. You don't have to be like Rolf Potts and travel around the world with no baggage at all, but if you bring an 80 Liter bag packed to the gills and weighing 50+ pounds, you will regret it.

Let's Start With Clothes. How Do I Decide What To Bring?
The regions to which you are traveling will largely determine what it is you will bring with you. If you are chasing summer around the world as many travelers like to do, it makes it much easier to pack light, since shorts, T-shirts, and flip flops will be your uniform the vast majority of the time. If there is going to be some spring and fall thrown in, though, then you are going to need some warmer clothes. The key is to realize and accept that wearing the same clothes over and over again is not only okay, it's a must. And it's even more important to realize that it is usually super cheap and extremely easy to pick up more clothes on the road. Some people seem to think their home country is the only one that sells clothes and shoes. It isn't.

I'm Going To Be Trekking Quite A Bit. How Will This Affect The Gear I Bring?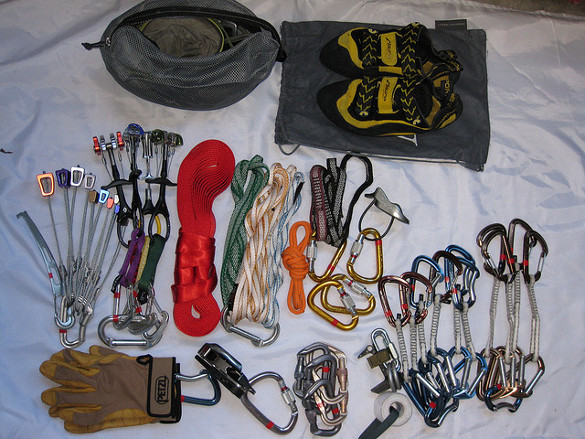 It shouldn't affect your packing plans that much. Luckily hiking and traveling gear tends to be pretty similar. You are always going to want clothes made of lightweight, moisture-wicking material for both travel and hiking, so you can double up. Shoes/boots may be the only thing that will add to your pack. If you have strong ankles and can get by with a pair of hiking/walking shoes instead of boots, that will be extremely helpful. They can double as your main walking shoes, too. It's possible to hike the Inca Trail, much of Patagonia, and the Indian Himalayas without boots and without incident. As for specialized trekking gear, in places where it's a popular pastime, there are likely to be places you can rent what you need so you don't have to carry it with you for months when you're not using it.

For A Male, What Should Or Shouldn't I Bring?
Everyone is different, and obviously everyone is going to have their own preferences. Some would never in a million years bring jeans with them on a trip like this because of the weight and obtuseness of them, while some wouldn't leave home without them. As a rule, it doesn't really matter if you're traveling for 1 week, 1 month, or 1 year. You can probably bring the same amount of clothing for all trips.

Is There A Good Packing List Somewhere For Men?
To give you an idea, here are the clothes BootsnAll editor Adam packed before he left home for a one year, RTW trip through S. America, New Zealand, SE Asia, and India:
2 pairs of zip-off convertible pants-1 khaki, 1 gray
1 pair of lightweight Gap blue jeans ("I wore these constantly throughout South America and New Zealand and ditched them before heading to SE Asia.")
2 moisture wicking t-shirts (1 lighter, ExOfficio, 1 heavier, Prana t-shirt)
2 light weight, short sleeve, button-up shirts (1 North Face, 1 Royal Robbins)
1 ExOfficio light weight, long sleeve, button-up shirt (the sleeves rolled up and buttoned to make it short sleeve)-this served as my nice shirt
1 Patagonia lightweight, thermal (warm) shirt ("Perfect for hiking and layering, but could also be worn on its own.")
1 pair of Merrell hiking shoes ("Heavy and cumbersome, but I wore these most of our travel days so I didn't have to pack them.")
4 pair Ex Officio underwear ("Best pre-trip purchase by far – if you don't buck up for these, you're an idiot, plain and simple.")
3 pairs socks (All moisture-wicking SmartWool of various styles)
Adam says, "Keep in mind that I changed quite a bit of this as the trip went on, particularly when we got to SE Asia and it was going to be hot the rest of our trip. I bought several cotton t-shirts because I simply missed wearing them, buy by and large, I didn't ditch any of the clothes I brought besides the jeans at the halfway point."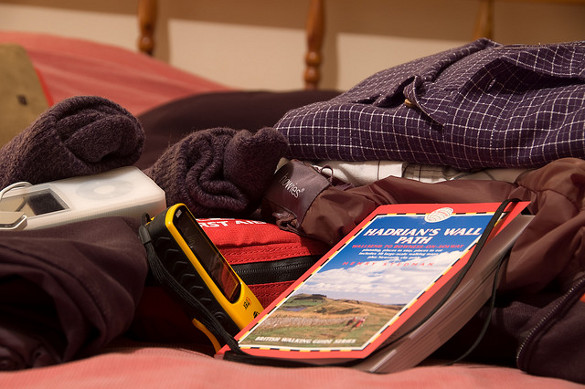 How Does This Differ For Women?
It's obviously going to differ some, but the same principals apply. Lightweight and moisture-wicking is the way to go, but since most women tend to care more about their appearances than men (sure, there are exceptions, but humor us and let's generalize for a few), it may take a little more creativity. Luckily for women, they tend to make cuter looking travel clothing like light-weight skirts, shorts, and pants. Shoes are always going to be a challenge for the ladies.

How About A Ladies Packing List?
No problem. Adam went on his RTW trip with his wife, and this is what she brought on the trip. Adam says she changed quite a few things as well the further they got into the trip, but this is what she left with (which all fit in a 42 liter backpack that they carried on the plane!):
Download our Men's and Women's RTW Packing List

Is Travel Specific Gear Really Necessary?
Necessary? No. Nice? Yes. While yes, the zip off convertible pants do tend to look ridiculous, they make sense, are super lightweight, pretty durable, and double as shorts and pants. Lightweight, moisture-wicking shirts are awesome for super hot climates and hiking. The main issue with travel specific clothes is that they're expensive. If you start planning and shopping early enough, though, you can start asking for some of this gear as gifts for Christmas and birthdays, as well as keep an eye out for sales.

Where's The Best Place To Buy This Stuff?
Outdoor stores like REI are great places to start. They have sales often, usually around holidays and the end of specific seasons, so keep your eye out. Steep and Cheap is a great site that offers outdoor/travel clothing at discounted prices. The catch is that only one item is available at a time, they have a specific number of them, and when they're gone, they move onto the next item. You have to keep an eye on it, but it can be lots of fun and rather addicting. Another great site is Backcountry.com, which has a sister, discount site with lots of great deals.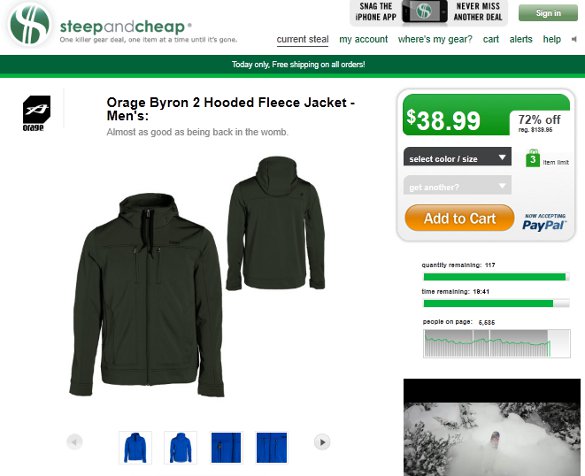 Backpacks vs. Suitcases. Is This Really A Debate?
To each their own in regards to anything travel, but rolling a suitcase along in developing countries, in and out of buses and trains, and wandering around ancient city streets can get frustrating. Many long-term travelers prefer backpacks, but you'll need to do some research on the pros and cons of both (and factor in the kinds of places you'll be visiting) to make your own decision. Back trouble could cause someone to bring a suitcase, and they do make decent hybrids these days that can be wheeled like a suitcase or worn as a backpack. If you plan on doing any kind of multi-day trekking, though, a proper backpack is going to be necessary.
There's more to packing than clothes, and trying to decide on tech stuff is usually the most difficult. Cameras and laptops can become heavy and cumbersome on a long trip, not to mention having to worry about them getting stolen, lost, or broken. Next we'll deal with what you need to be thinking about as far as tech and gear to bring on your RTW trip.
Get more information on clothing considerations for your RTW trip, and grab another checklist that will help you stay organized.
Download our Men's and Women's RTW Packing List
[more link="https://www.bootsnall.com/rtw/faq-gadgets.html"]Next RTW FAQ-Cameras, iPods, and other Gadgets[/more]